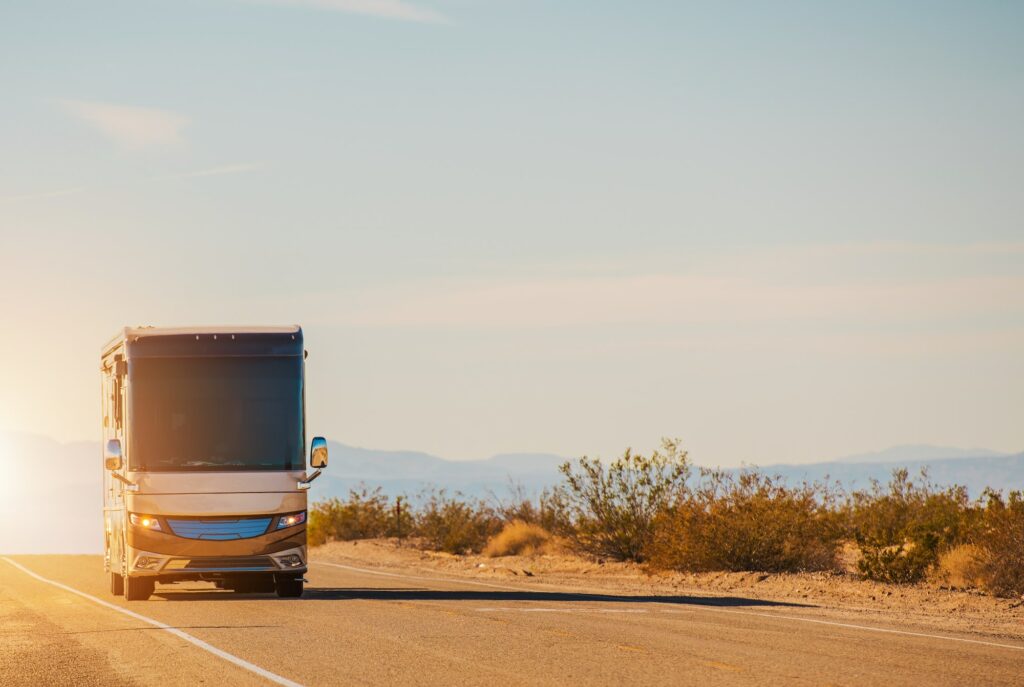 OUR ULTIMATE LIST OF EVERY RV SHOW HAPPENING IN THE USA DURING 2023!
DON'T MISS OUT ON THIS EXCLUSIVE OPPORTUNITY TO CHECK OUT ALL THE NEWEST AND MOST POPULAR RVS FROM AROUND THE COUNTRY.
If you're looking for the perfect RV, there's no better place than a motorhome show. Here, you can explore hundreds of different models to find one that fits both your lifestyle and budget. From Full-size motorhomes to luxury campers, any size family is sure to feel right at home! In addition, camper shows provide tons of benefits, such as educational seminars, campground memberships deals and info, and work-camping opportunities for those looking to make some income on the road.
Additionally, they are a great way to view the latest products and accessories designed for RVs. Put all that together with discounted prices on brand-new RV models – it's easy to see why camper shows can be so beneficial!
ARE YOU CONSIDERING INVESTING IN AN RV OR JUST DREAMING ABOUT IT? Then, GET A HEAD START PLANNING YOUR 2023 JOURNEY WITH THIS COMPREHENSIVE LIST OF US RV SHOWS!
FIND THE PERFECT RECREATIONAL VEHICLE TO FIT YOUR LIFESTYLE AND EXPLORE ALL THE OPEN ROAD OFFERS.
Please note that dates and locations may be altered without prior notice, hey we don't run these things; we are just listing out the events 😉
RV SHOWS BY REGIONS 
To make it simpler for you to locate the right RV show, I've divided them accordingly by region of the U.S., with dates and cities included so that you'll know exactly when and where each one is taking place.
When you've selected an RV show to attend, click on it for more information such as admission fees, parking and camping recommendations, seminars available, the venue's layout of exhibits & exhibitors, including pet policy specifics. In addition to all this helpful info about attending these shows, you can also access a list of vendors with products and service offerings from various RV manufacturers.
IF YOU'RE LOOKING FOR RV SHOWS IN THE 
SOUTHEAST REGION
, CHECK OUT GEORGIA AND FLORIDA FOR SOME OF THE BEST IN THE COUNTRY. WE LOVE THE TAMPA RV SHOW AND OFTEN GO WHEN WE WINTER IN FLORIDA!
VISIT ONE OF THE 
NORTHEAST REGION RV
 SHOWS LOCATED IN MAINE, NEW HAMPSHIRE, VERMONT, MASSACHUSETTS, RHODE ISLAND, CONNECTICUT, NEW YORK, NEW JERSEY & PENNSYLVANIA FOR A UNIQUE AND UNFORGETTABLE EXPERIENCE.
RV SHOWS IN THE 
MID-ATLANTIC REGION
, COVERING DELAWARE, MARYLAND, NORTH CAROLINA, SOUTH CAROLINA, AND VIRGINIA.
IF YOU'RE LOOKING FOR THE BEST RV SHOWS IN ALABAMA, LOUISIANA, AND MISSISSIPPI, LOOK NO FURTHER THAN THE 
GULF COAST REGION
! HERE YOU'LL FIND SOME OF THE MOST COMPREHENSIVE DISPLAYS SURE TO INSPIRE YOUR NEXT OUTDOOR ADVENTURE.
CAMPERS AND OUTDOOR ENTHUSIASTS, REJOICE! RV SHOWS ARE POPPING UP IN THE 
MIDWEST & GREAT PLAINS REGIONS
 OF ARKANSAS, ILLINOIS, INDIANA, KANSAS, KENTUCKY, MICHIGAN, MINNESOTA, MISSOURI, NEBRASKA, OHIO, OKLAHOMA, SOUTH DAKOTA, TENNESSEE WEST VIRGINIA. HURRY TO ONE NEAR YOU FOR A UNIQUE EXPERIENCE THAT WILL GET YOUR MOTOR RUNNING AND WHEELS SPINNING!
IF YOU'RE IN THE 
ROCKY MOUNTAIN REGION
, RV SHOWS ARE PLENTIFUL AND HAPPEN IN COLORADO, IDAHO, MONTANA, AND WYOMING. EXPLORE YOUR REGION WITH A NEW RV!
IF YOU'RE IN THE 
SOUTHWEST
 LOOKING FOR RV EVENTS, LOOK NO FURTHER! ARIZONA, CALIFORNIA, NEVADA, NEW MEXICO, AND UTAH – THESE FIVE STATES HAVE GOT YOU COVERED.
EXPERIENCE THE BEAUTY OF THE GREAT 
NORTHWEST
 AT ONE OF OUR RV SHOWS IN ALASKA, IDAHO, MONTANA, OREGON, AND WASHINGTON! GET READY TO EXPLORE FIVE STUNNING STATES AND MAKE LASTING MEMORIES.
IF YOU'RE LOOKING TO FIND THE PERFECT RV IN 
TEXAS,
 THEN LOOK NO FURTHER THAN THE NUMEROUS SHOWS HOSTED THROUGHOUT THIS GREAT REGION. FROM LARGE GATHERINGS OF CAMPERS AND RVS TO SMALL-TOWN EVENTS, THERE ARE PLENTY OPPORTUNITIES FOR FINDING YOUR DREAM GETAWAY VEHICLE!