Are you looking for the greatest hikes of Sedona? Look no further! Here are five of our favorite trails that will refresh and inspire you. Whether you're an experienced hiker or just starting, there's something for everyone in Sedona. So grab your water bottle and get ready to explore some of the most beautiful landscapes in the country!
One of our favorite hikes in Sedona is Cathedral Rock Trail. This beautiful trail takes you to the iconic Cathedral Rock formation, where you can take in stunning views of the surrounding red rocks. It's a short hike, but you must scramble in a few places to get to the top.
The scrambling is the girl's favorite part of the trail. Dogs are allowed on the trail, but the section that requires scrambling could be tricky for them. This is a popular hike, so you want to ensure you get there early to park in one of the two lots. When you roll with a dually like us, this becomes a bit more challenging, so set those alarm clocks!
Another great hike is the Airport Loop Trail. One of our favorite times to do this hike is in the evening. You will see some fantastic panoramic views with the sunset! This is a 3.2-mile loop that is rated as a moderate hike. The trail has some rocky parts, but the rocks make the hike difficult. Wearing appropriate footwear definitely will help with that.
For no particular reason, we hike this trail in a clockwise fashion. The first part is more visually interesting, but the sunsets are spectacular on the red rocks when you round the airport for the second part.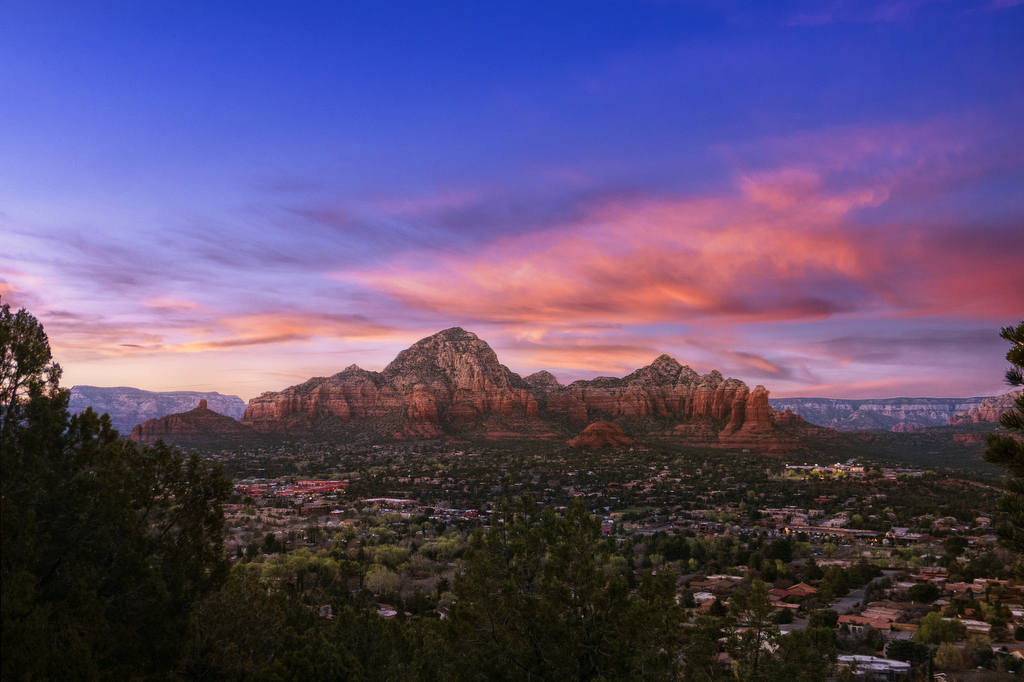 Next up is the extremely popular Devil's Bridge. It is a 4 mile out and back trail. You can park at Chuck Wagon, where there is a decent size lot there. In the first part of the hike, you walk on the off-roading route and will most definitely encounter some overland Jeeps. About a mile or so down this open dirt road/trail, there is another tiny lot you can park (if you overlanded in) and then walk up to the natural bridge formation from there.
Some stairs at the end of the route can make it harder for some. The bridge is inspiring to see, and everyone wants a photo out on the top of the arc. There is often a long line of people waiting to get on the bridge and have pictures taken. People are generally amiable and will take photos for you, and you do the same for the next and so on! Make sure you get there early to beat the crowds and have the place to yourselves. An important fact to point out if you park at the Chuck Wagon lot, There is also a bathroom there!
For a straightforward hike, try the Chapel Trail. This is a 1.3-mile out-and-back trail with very minimal elevation gain. This is the perfect trail for a family or those just starting to get into hiking. It leads up to the Chapel of the Holy Cross, an iconic Sedona landmark! The views from the chapel are spectacular, especially in the late afternoon when it's bathed in the gorgeous Arizona light.
If you are looking for a challenging hike, you must do Munds Wagon, Cow Pies, and Hangover Loop Trail. This is an 8.2-mile loop. This is one of my favorite hikes in Sedona! You will want to go clockwise on the trail! There are all sorts of terrain in this hike and some scrambling throughout it, but it's not too bad. The views on this hike are incredible! One of the reasons why I love this hike is because of the variety of scenery. You will see pinon and juniper trees, sandstone formations, and some great views of Sedona! Take lunch because you want to enjoy the fantastic views!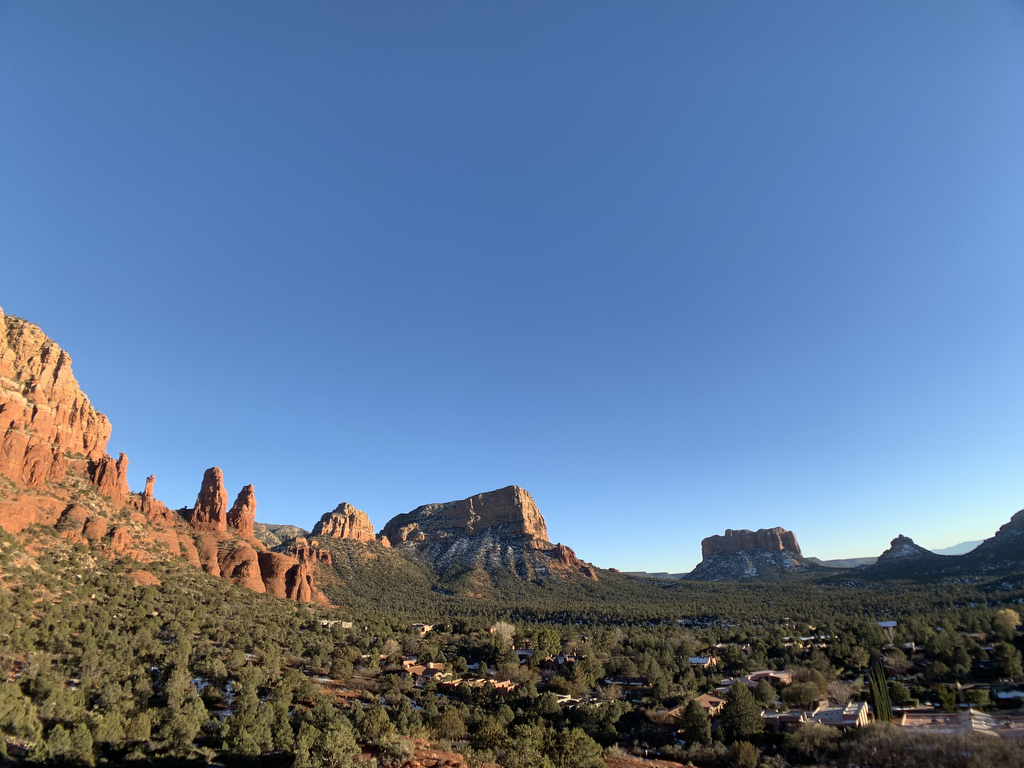 Bonus: If you have time, we also recommend renting a side-by-side. We rented a four-seater and drove around to explore some backcountry roads. This is a great way to get away from the tourist spots and see other parts of Sedona. The girls loved doing this.
So there you have it, five of our favorite hikes in Sedona. Whether you're looking for a stroll or an adventure-filled hike, there is something here for everyone! So get out and explore this beautiful place.
Disclaimer: Please remember to practice Leave No Trace principles while out on the trails and pack out what you pack.
Happy exploring!