Wondering what to do in the New River Gorge region of West Virginia?
We recently spent a few days in the park and have some adventurous ideas to share about things to do in America's newest National Park. Do you like to dine out?  Are you a thrill seeker? Do you often hike or rock climb?  Have you ever gone white water rafting?  We will share more of our favorite ideas for things to do, like exploring nature, learning about history and culture, and technology solutions for a rewarding experience. No matter how much you want to get out of your getaway, the New River Gorge region has something for everyone!
New River Gorge became the newest National Park in 2020 as the 63rd National Park.  How many have you been to?  The park spans over 70,000 acres, including 53 miles of the New River, one of the oldest rivers in North America.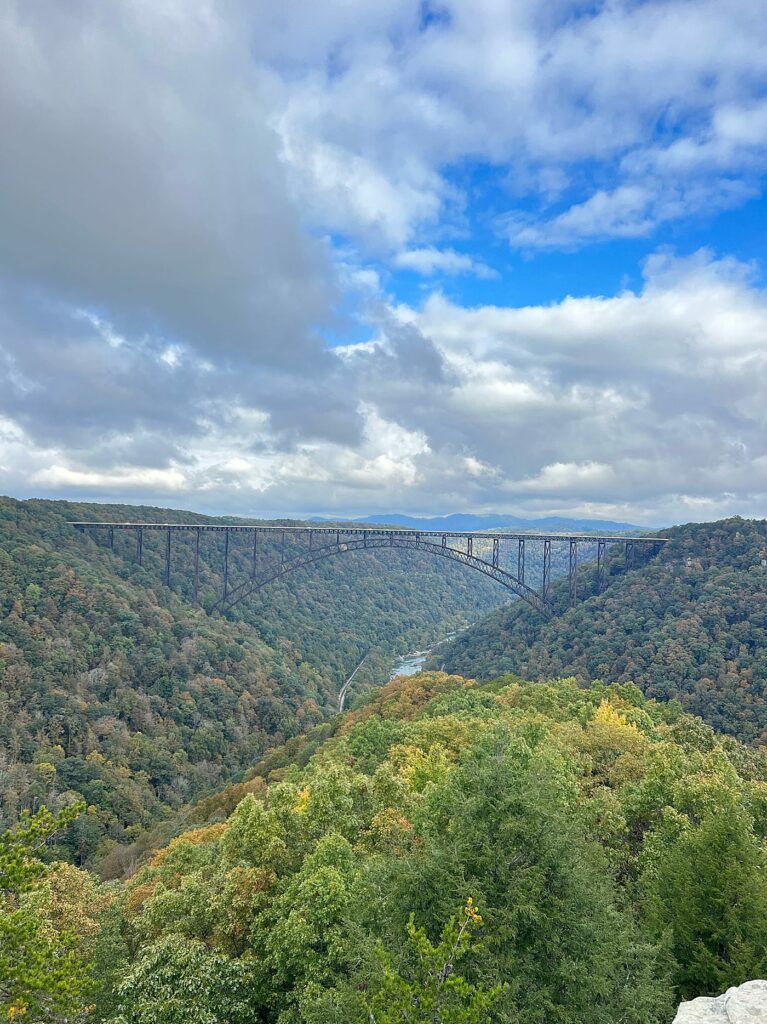 Between the late 1800s and the 1950s, the region was home to the epicenter of coal mining.  At that time, it was the most prosperous coal mining area in the nation. Specifically, Nuttallburg was one of the dozens of towns that sprang up along the New River in response to a growing nation's need for coal.  The Nuttallburg Mine (now under the protection of the National Park System), was one of the first large-scale coal operations in the New River Gorge. It had a massive conveyor system that moved coal from the mine to a loading trestle on the river. You can still see parts of it today by traveling up the narrow gravel road or short hike to the site.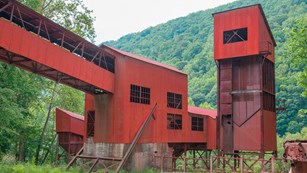 Kaymoor is another excellent part of the park, but Kaymoor can only be accessed by trail.  The Kaymoor One mine was one of the largest and most productive coal operations in the valley, starting in the late 1890s. Over 62 years, miners produced 16,904,321 tons of coal from Kaymoor One. It was a self-contained coal mining town located on a high shelf above the New River. In its heyday, more than 1,000 people lived and worked in Kaymoor. Today, you can explore the remains of the mine, the company store, and even several homes. 

The most iconic part of this National Park is the depicted graphic on West Virginia's state quarter.  The New River Gorge Bridge was completed in 1977 and was a considerable transportation relief for travelers looking to cross the gorge.  It cut the travel time across the river from 30-40 minutes to about 30 seconds!   The 88-million-pound structure is a sight to see as it sits so high in the sky from the perspective of the riverbanks.  It is the longest steel-span bridge in the Western Hemisphere and one of the most photographed objects in West Virginia.  The bridge is a steel single-arch bridge 3,030 feet long and 876 feet above New River, making it the third-highest vehicular bridge in the US.   Since the bridge is essentially a highway, there are no pedestrians allowed on the deck of the bridge, as you can imagine how many people would be clustered there.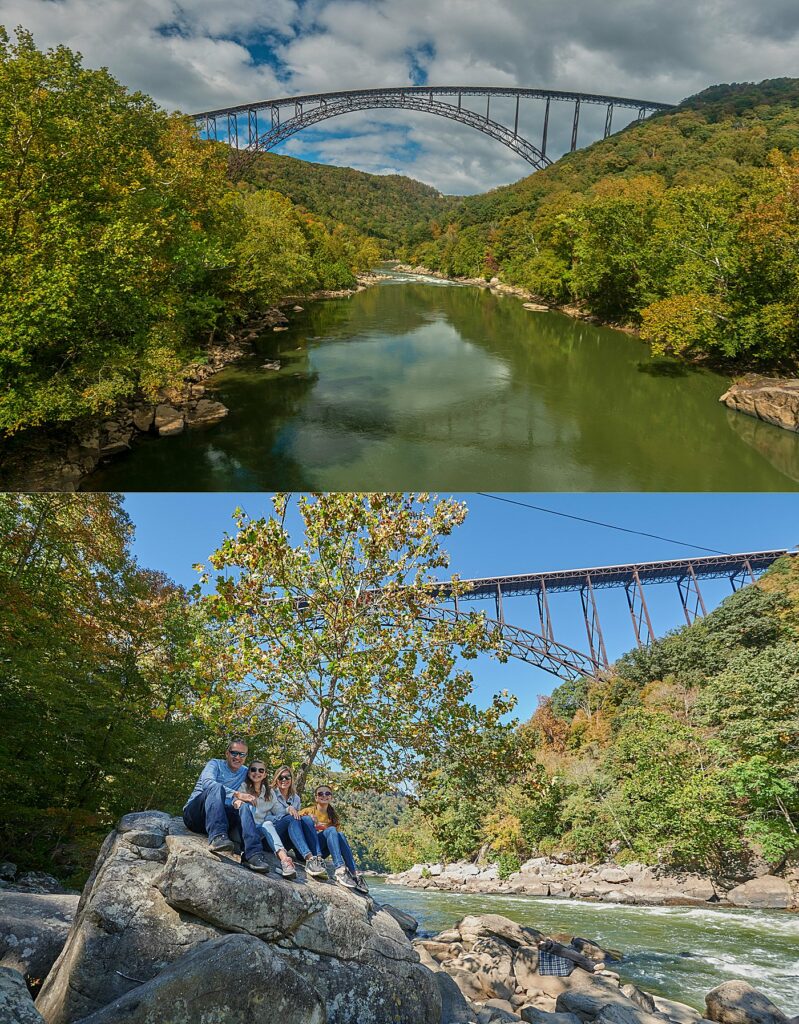 An unforgettable experience you can do, if you aren't afraid of heights, is the "Bridge Walk".  Underneath the bridge is a steel catwalk that is 2 feet wide and spans the whole length of the structure.  Initially designed as an inspection access platform, visitors can now walk along that structure and feel the sheer size and scope of this structure while having only 24" of steel between you and the river 851 feet below. The New River Gorge Bridge Walk offers guided tours on the catwalk that last about 2-3 hours long.  As harrowing as it is to be up there, you are attached to a safety harness, and the steel deck you walk on has welded railings to help calm the fears of vertigo.  It was a fantastic experience if you could fit it into your schedule, and we highly recommend it if you visit the park! There is a fee associated with this tour but worth it if you are looking for unique things to do in a short time.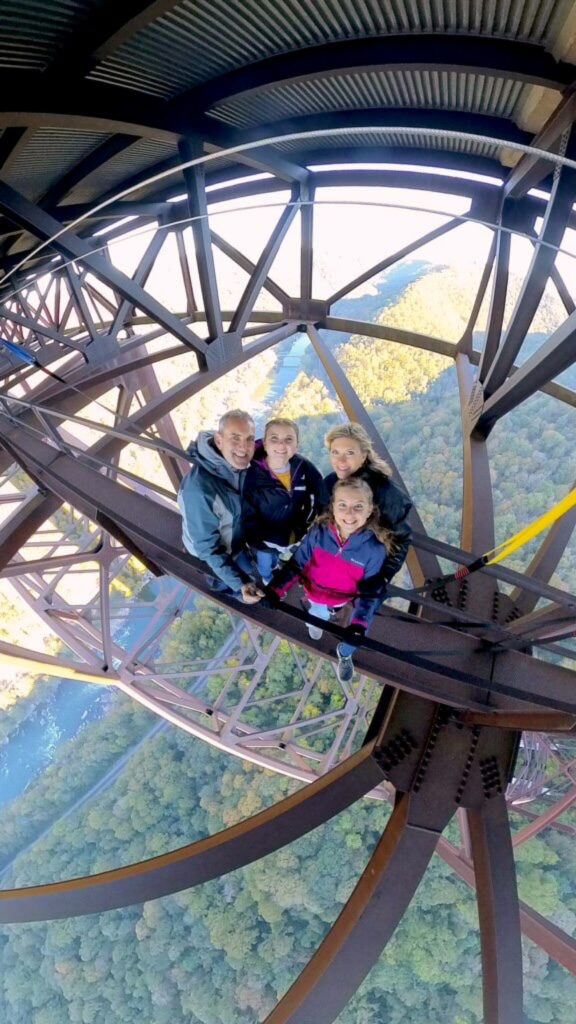 New River Gorge has world-class rock climbing opportunities as well. We saw dozens of climbers on the trails for their daily adventures. There are more than 1,600 established climbing routes, making it one of the largest concentrations of climbs in the world. In addition to traditional rock climbing, there are also opportunities for bouldering and sport climbing. There are guides in the area that you can reference if you are a beginner or experienced. Ace Adventure Resort has climbing trips for all levels! https://aceraft.com/ They aren't the only ones in the area but they do offer Upper Half Day Rock Climb and Rappel, Lower Full Day Climb and Rappel as well as Upper Full Day Climbs. https://aceraft.com/adventures/adventures-on-land/rock-climbing-and-rappelling/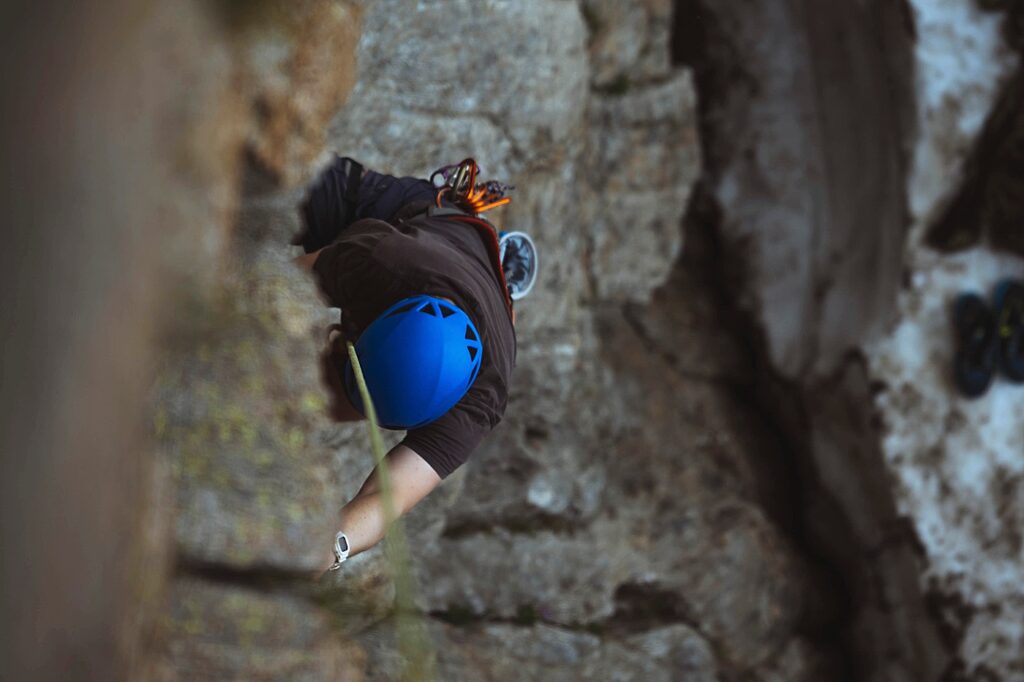 If you speak with any experienced adventurer, they often know the New River whitewater rafting opportunities are world-class also.  Lower New River Gorge, Upper New River, Summer Gauley Rafting, and well-known Fall Gauley Rafting.  Whether you are experienced or have never done it, you do not want to miss this opportunity if you can! The rapids range from class 11-1V. People come from all over the US during "Gauley season". The Gauley season is a time in the fall that the gates from the Summersville Dam are opened, creating a significant flow on the Gauley River. It's usually for about 6 weeks after Labor day and causes some of the most epic whitewater scenarios in America! Many companies in the area will help with your whitewater rafting experience. Adventures on the Gorge is another tour company that offers something for everyone and lodging if you aren't an RVer.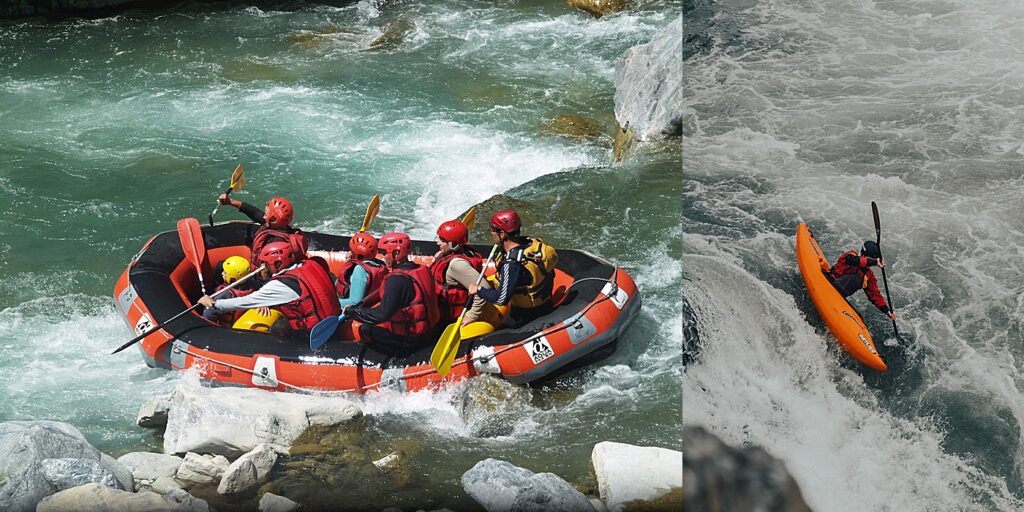 There are some great places to fuel up and refresh after an exhausting day of adventures!   The historic downtown Fayetteville area has many options for restaurants, drinks, and shopping.
Pies and Pints is located right in Fayetteville and has some of the best pizzas around!  They have unique pies like the Pear Gorgonzola and the Figgy Piggy. You cannot go wrong with any of their pies.  Food Network twice ranked it as one of the best pizza restaurants in the US.
304-574-2200 219 W Maple Ave, Fayetteville, WV 25840
---
Wood Iron Eatery serves up delicious breakfast, lunch, and homemade baked goods! Everything is made from scratch. That is a plus in our book. The full-service espresso bar featuring Bad Kid Coffee is roasted on-site and the best pound cake around!
304-900-5557 129 S. Court St. Unit A Fayetteville, WV 25840
---
If you have a taste for delicious BBQ, check out Smokys on the Gorge. It is a unique gourmet dining experience with an open deck overlooking the Gorge. Smokey's is located at the Adventures on the Gorge complex.
(855) 318-7905 Ames Heights Rd, Lansing WV 25862
---
Then if you are looking for something quick, head to the Swiftwater General Store. They serve breakfast all day long! They have sandwiches, homemade soups, and a fully stocked grab-and-go cooler / hot box!  (first, come – first served)
304-900-1000 464 Ames Heights Rd. Lansing, WV 25862
Whether you are looking for a place to hike, camp, paddle, climb, or relax and enjoy the scenery, New River Gorge has something for everyone!
Other Great Places in New River Gorge
Cathedral Cafe - Cathedral Cafe's menu is diverse, featuring everything from breakfast foods to sandwiches and salads. The cafe is situated in a 107-year-old cathedral. Fresh juice & smoothies.
304-574-0202 134 S Court St, Fayetteville, WV 25840
---
Fire Creek BBQ & Steaks - Delicious ribs smoked on-site, chicken, steaks, soups and salads.
304-574-4822 310 Keller Ave, Fayetteville, WV 25840
---
Wanderlust Creative Foods- Southeast Asian Restaurant with farm fresh ingredients. A varied and eclectic international menu.
304-574-3111 105 W. Maple Avenue Fayetteville, WV 25840
---
Southside Junction Tap House- Restaurant and Pub that features a great selection of craft beer, some great tasty bites and darts!!
304-574-2222 101 South Court Street, Fayetteville, WV 25840
---
The Take Out - Build your own bowl or sandwich. Choose your Base, Protein and Flavor.
304-900-5057 115 E. Maple Ave, Fayetteville, WV 25840
---
Tudor's Biscuit World - Originally founded in Charleston, WV. Tudor's has a full breakfast menu that is served all day as well as a lunch menu.
304-574-3820 323 N. Court St., Fayetteville, WV 25840
---
Café One Ten -Once known as Kelly's Drug Store dating back to the late 1920's. American comfort food with a twist. Daily specials and homemade desserts. Deep-fried Oreos!
304-469-7657 110 Main St. Oak Hill, WV 25901
---
The Burrito Bar at Breeze Hill - Laid back, outdoor venue. Mexican fusion fare, live music and an extensive selection of craft beer. Open from May to October. Some of the best sunset views around!
(304) 574-2750