Are you looking for an adventure that the whole family can enjoy? Or maybe something a little more exciting than a trip to the local park? How about a visit to America's most visited National Park – The Great Smoky Mountains! It might be counterintuitive to visit somewhere many people visit, but it is worth it. There's something for everyone in this beautiful and vast park, so no matter your interests, you're sure to have a great time. Hiking, biking, fishing, horseback riding – you can do it all in the Smokies! And if exploring the great outdoors isn't your thing, don't worry. There are plenty of historic towns and villages in the area with charming shops and restaurants. So pack your bags and get ready for some unforgettable memories!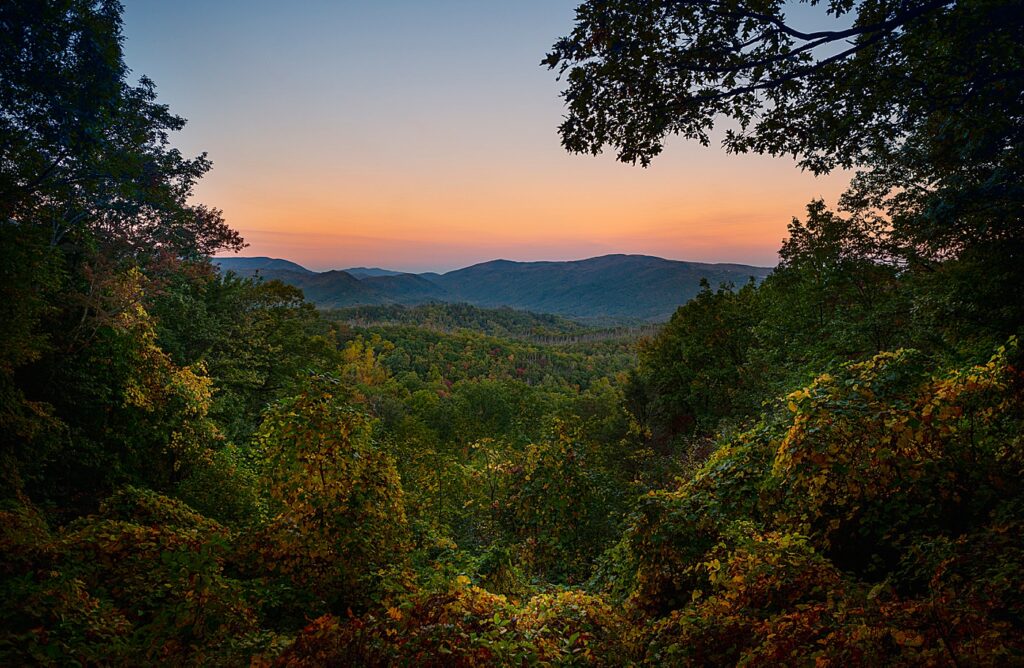 When we first pulled into the area, the traffic was insane. We were immediately discouraged but thought we needed to give it a chance! I don't think we quite expected the number of visitors all seeking the same journey we wanted. We were there mid-week, so we thought it wouldn't be as busy as most National Parks are on Saturdays! Despite the traffic, we navigated our way around the sights without much issue. Remember, we use our Ram Dually as our exploration vehicle, so the girl often has difficulty in Downton areas and small parking lots. The roads through the park are pretty narrow, and there was no parking for us despite our relatively early arrival times! Driving a dually while trying to find adequate parking seemed like a lost cause to us at that time of day. We knew right then all of our outings and hikes would need to be first thing in the morning to avoid large crowds and pick up the parking lots.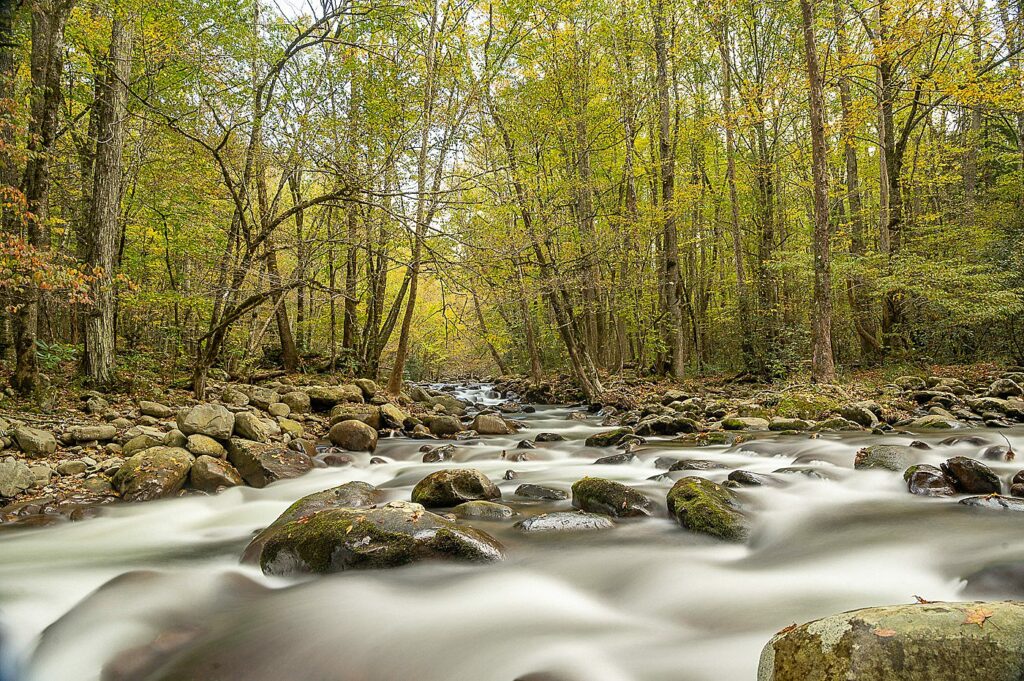 Where we stayed in the Smokey Mountains: Pigeon Forge RV Resort.
We called several campgrounds in the vicinity of the Great Smoky Mountains back in the summer to find a place to stay, and campgrounds were already booked for the fall! We were so worried we wouldn't find a place to accommodate a larger fifth wheel and truck. We finally came across Pigeon Forge RV Resort and its recently remodeled building and property. They were so lovely to talk to on the phone, and it was easy to book a site through them. I remember the woman saying we were close to the pool, and I thought we were going in October; I'm sure we won't be swimming. Well, I was wrong about that! Their pool is huge, and there was a fun waterslide, but the best part was that it was heated!!! The girls did get to swim, and that was a pleasant surprise! When we arrived, the spots were spacious, and everyone in the park was so lovely!! We recommend this park if you are in the area!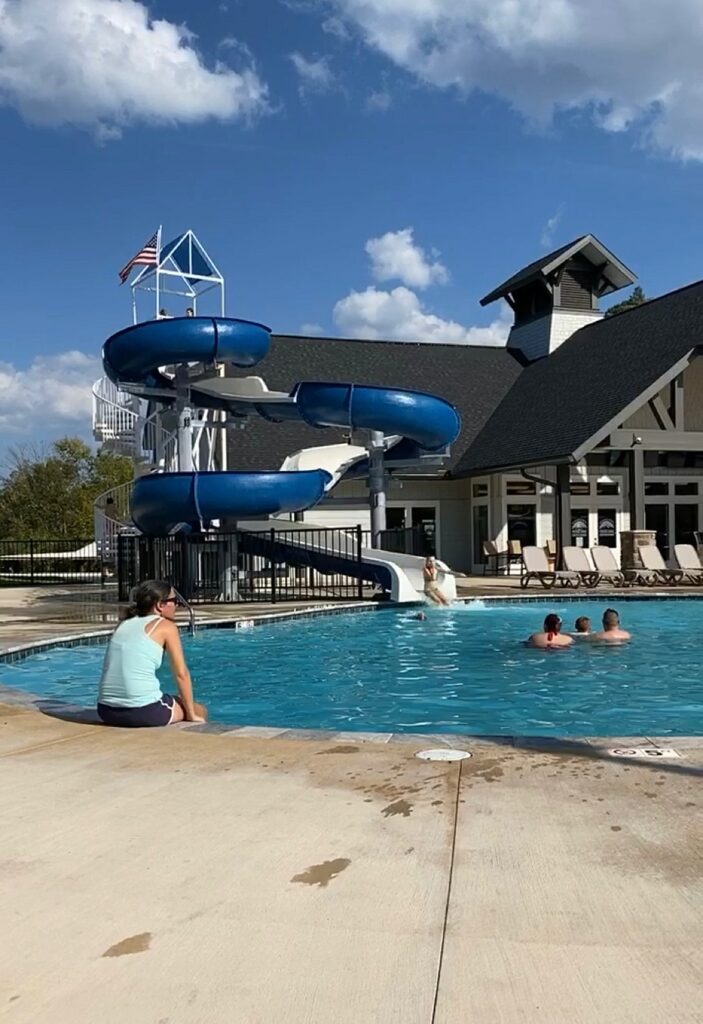 The first hike we did in the Smokies was Grotto Falls Trail. We left the campground at 6 am. to head towards the trailhead and beat the crowds. The drive was beautiful as the sun started popping up over the hills in true Smokey Mountain fashion. While driving up, we panicked a little as the road became relatively narrow. So much so that one of our dual wheels would be hanging off the blacktop at any given point. Then we thought… what if this road is a two-way road… there will be no option for passing another car. Luckily the loop up to the trailhead is one way, and we didn't have to pass anyone in the process. Upon arriving at the trailhead, there was only one parking spot left, and we took it. This lot was tiny, with only about 12-15 spots available, and as I said, the road is so narrow there is no room for cars alongside the road. This hike is beautiful and is 2.6 miles out and back. It's considered a moderate hike, and we would agree with that. The waterfall at the end was incredible and made the journey well worth it! You could even walk, follow a trail behind it and grab some photos standing under the fall! If you have kids, you know they think being able to walk behind a waterfall is nothing short of magical. If you want to hike this trail, I recommend getting there early or possibly late.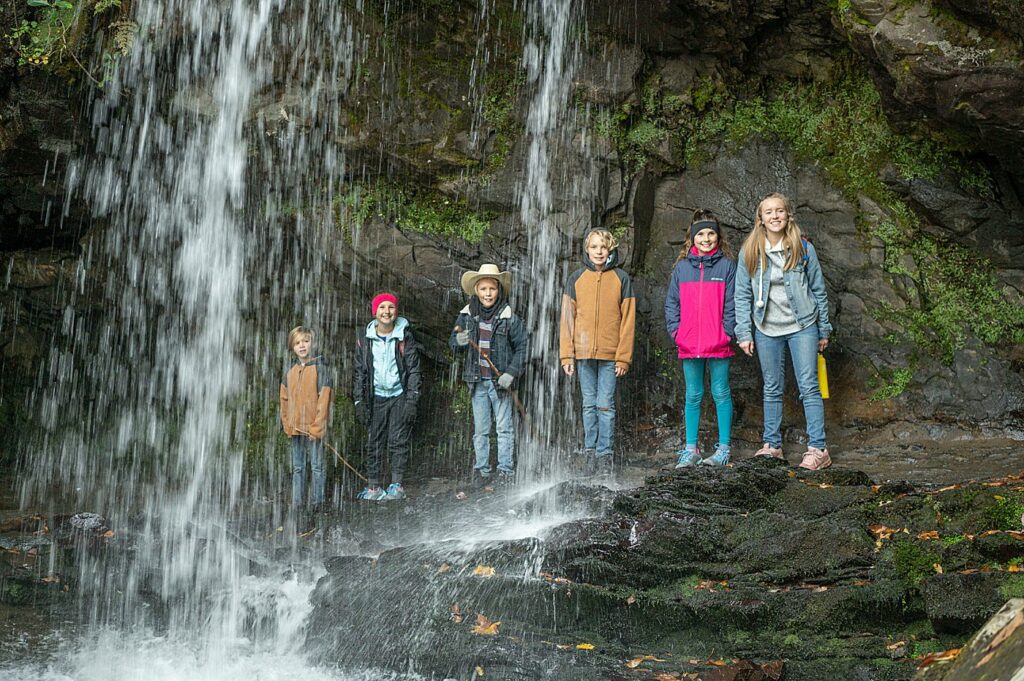 This was another hike that was flagged as a priority on our list to see. It's the highest point in Tennessee (6, 643 feet). We always use Alltrails app for information about hikes ahead of time. We LIVE for experiences that have unique superlatives like tallest, longest, and most profound. Once again, we left pretty early so we could be at the top of the dome for sunrise. This is a very short hike (1.2 miles), but don't let this length fool you! It is straight up on a paved road/trail!! I thought we were all in pretty good shape until I did this hike, but then again, we were hustling to get up there because we wanted to catch the sunrise, and we fell a few minutes behind in travel there. It is a paved road, so you can take a stroller or a wheelchair up there if you can push it up the hill! The views at the top were incredible. You could see for miles! We were above the clouds!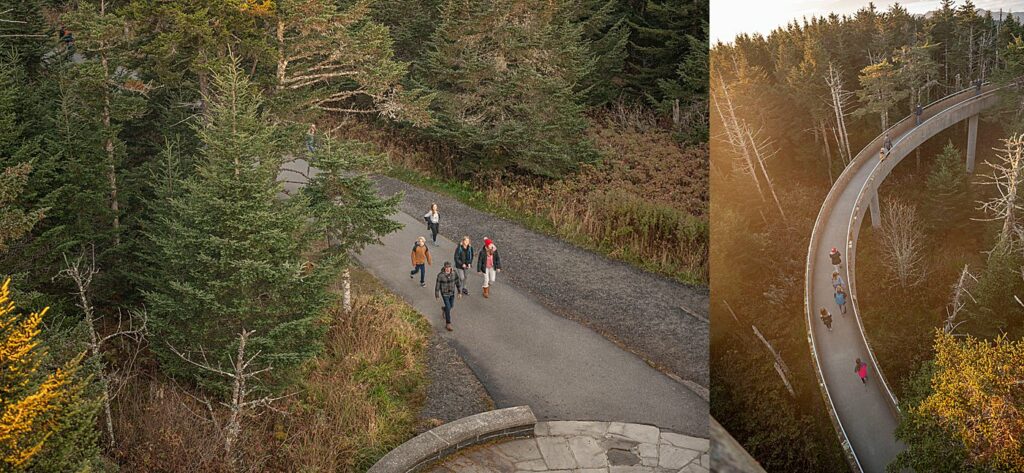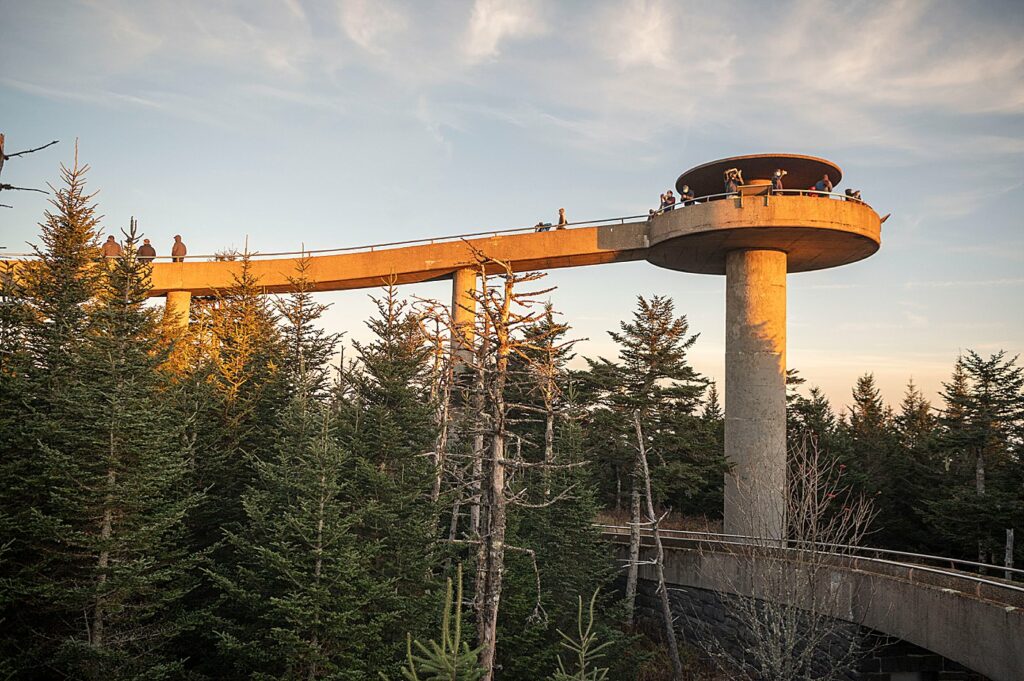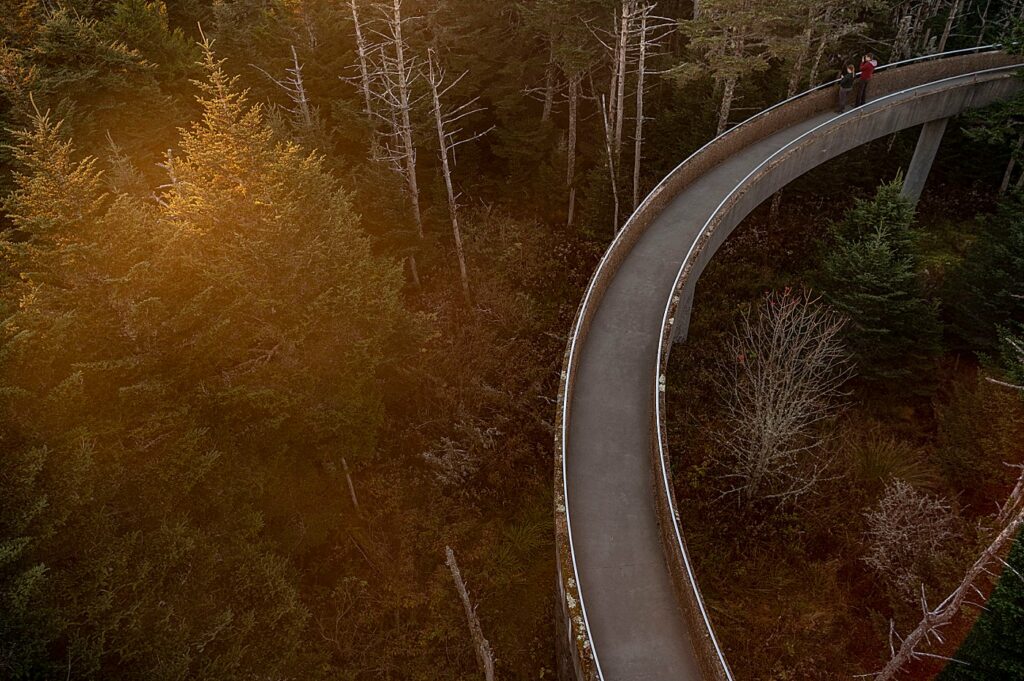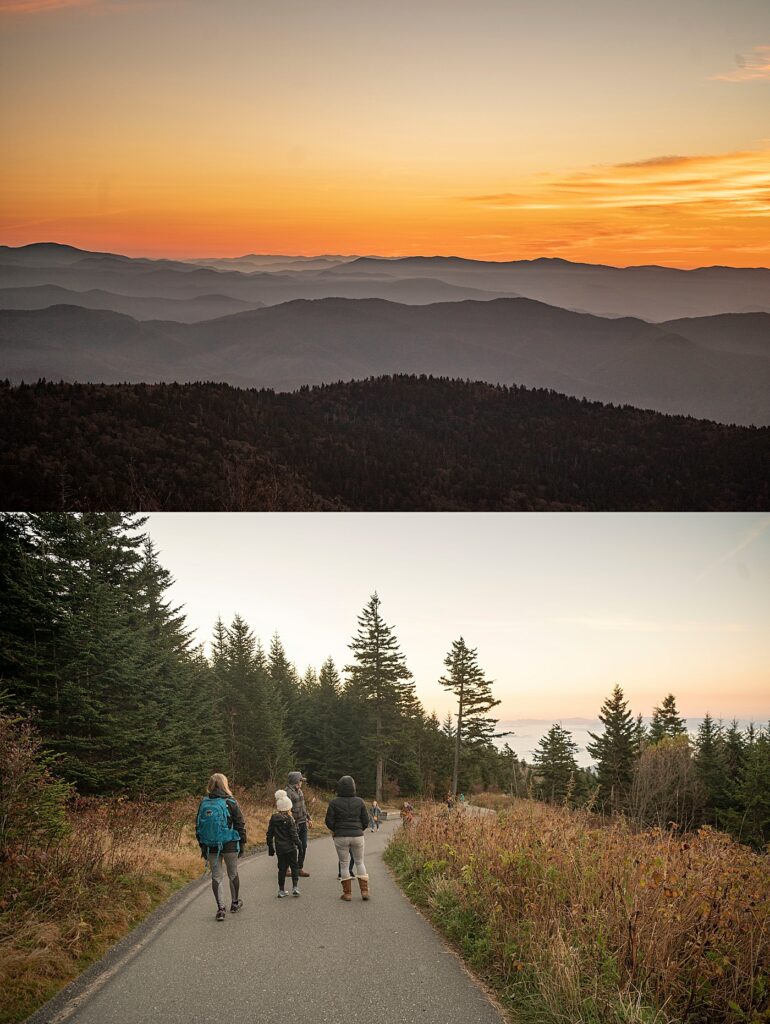 Our friends, the Sherer's, arrived a few days after we did, and on the same day they arrived, they were eager to check out the park. We decided to go together on the Old Settler's Trail because it was not as tourist popular. Altogether, this trail is 16 miles, but we knew we would only do part of it! At the beginning of the hike, we came upon a bridge with a beautiful stream and immediately took advantage of creating some long-exposure photos of the water. We hiked several miles in and turned around. We enjoyed the beauty of being in the woods with the leaves changing color.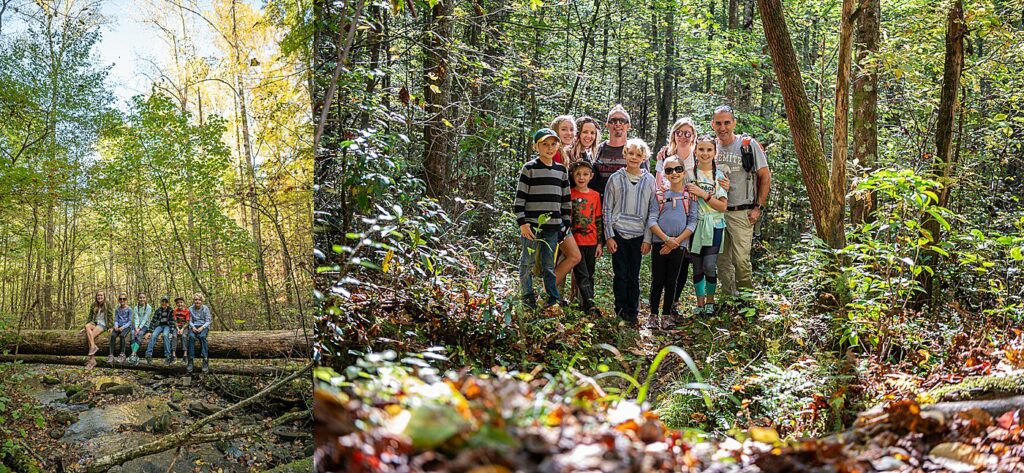 Cades Cove is a viral 11-mile park loop you can drive, walk or bike through. We chose to drive, and again, with our dually and others in the park, we are glad we didn't ride our bikes because there wasn't much room for us all. With the truck primarily in second gear, we slowly rolled through the loop and soaked in all the beauty. You can pull over whenever you see a pull-off and enjoy a ton of wildlife and lots of historical buildings and locations to investigate. We had read that on Wednesdays, they close Cades Cove for a few hours for pedestrians and bicyclists. That sounds magical. We will likely return one day to make this a priority activity. It was beautiful in the truck but would be surreal on the bike. The NPS website states bikes get that option on the closed road from May-Sep 1st.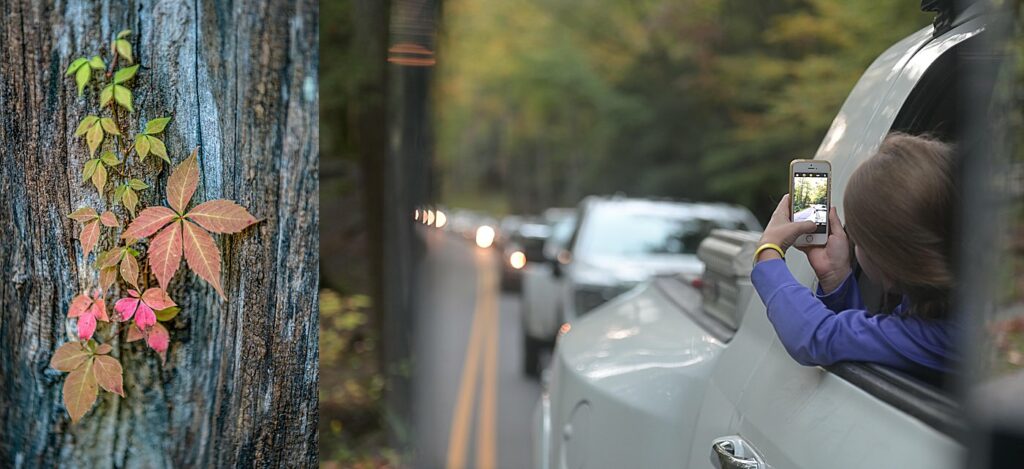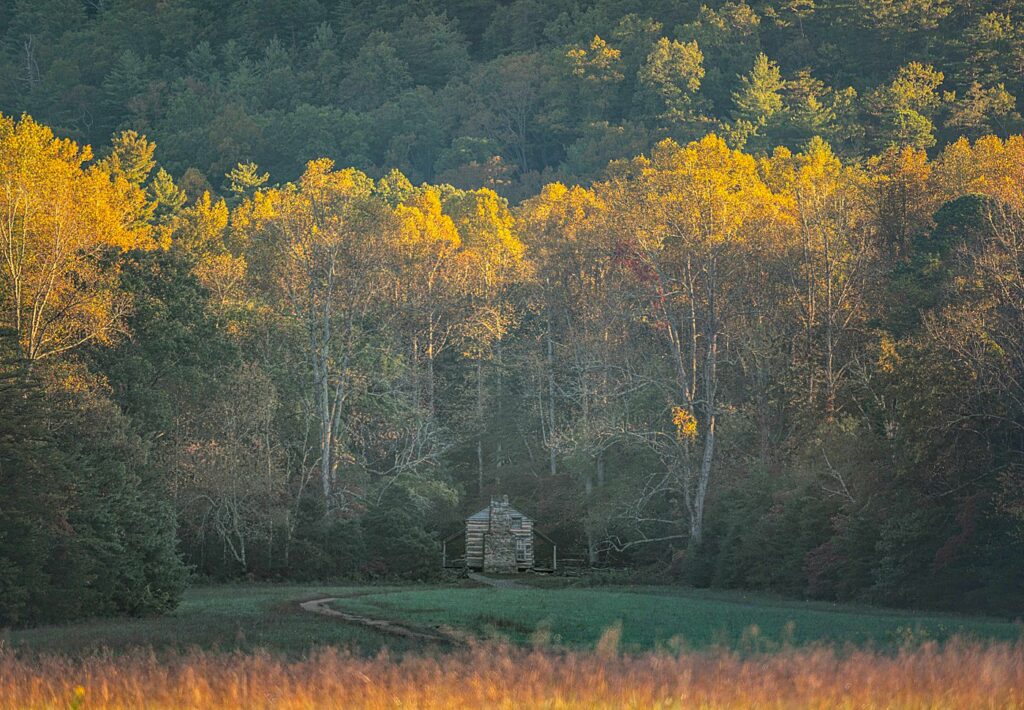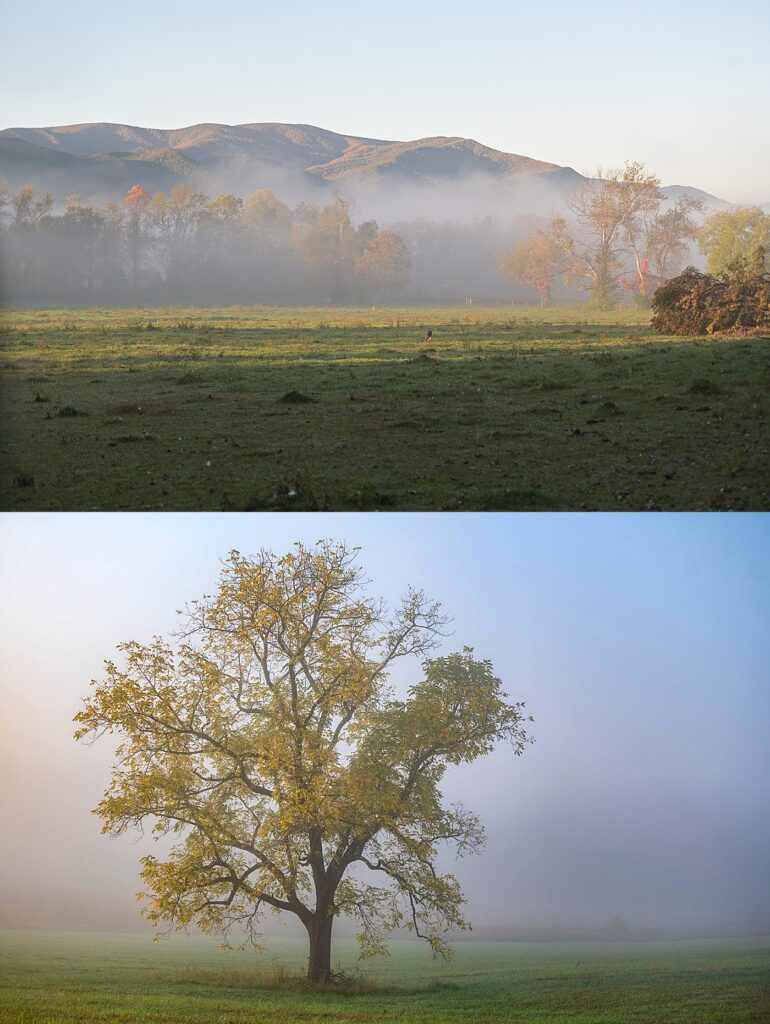 We arrived for the drive about 45 min before the loop opened and were nowhere near the first in line. We learned that people line up to get in quite early, and if you get there too late in the day, the loop could take up to 4 hours with traffic. We love the early morning wildlife but are never interested in being stuck in the loop for that long. We wanted to bike through and were prepared to do that if the road was closed for motor vehicles beyond the stated dates, but unfortunately, it was not. Ultimately we were so happy we decided to drive and not bike anyway, as the road was too narrow for our comfort level, and I would have been so nervous with the girls riding as cars were going by. We didn't see a ton of exotic wildlife, but we did see birds and deer. We secretly hoped to see a bear, but it wasn't in our cards!
If you are looking for a place outside of the National Park to visit, Dollywood is a mecca and a trendy place to spend the day. Dollywood has everything! There are rides, a waterpark, shows, and so much more.
Dolly Parton's Stampede is also a must-do. There is singing, dancing, and fantastic horse performances. We had a blast here! The girls loved the waterpark, and we all enjoyed the rides. I would recommend Dollywood if you are visiting Gatlinburg or Pigeon Forge.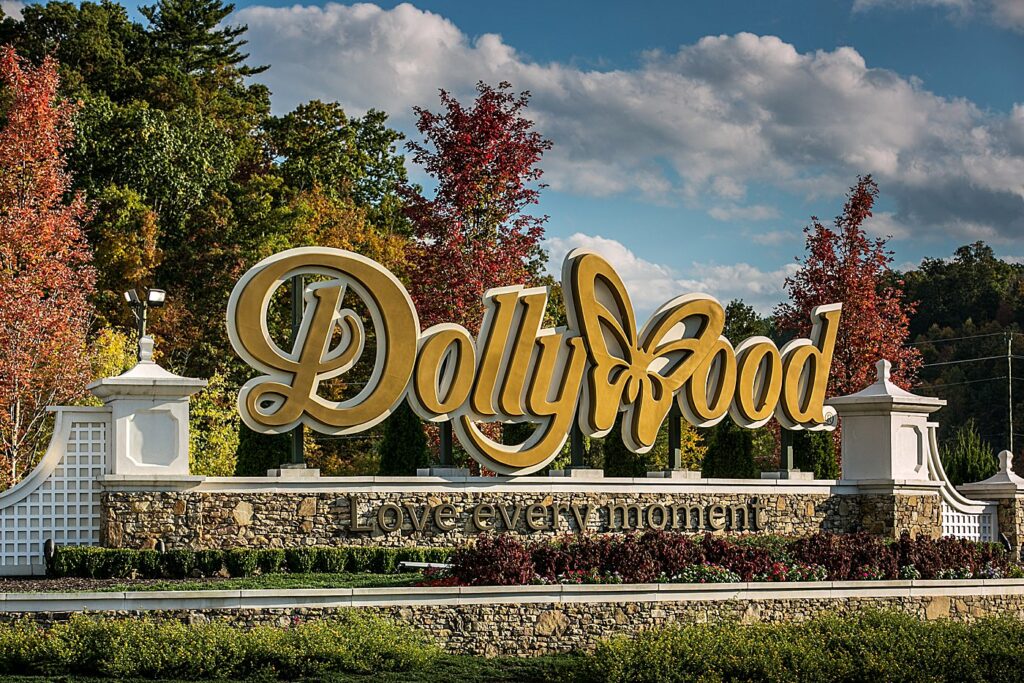 Another way to spend the day in the area is to visit The Island at Pigeon Forge. Again, there is something here for everyone. You can shop, eat and play. The Ferris wheel on site is 200 feet high and tagged as one of the tallest attractions in the southeast! There is also a ropes course and plenty of amusement rides! The famous central water fountain goes off every half hour, and the show is awe-inspiring, and at night there are added lights that make it even more beautiful.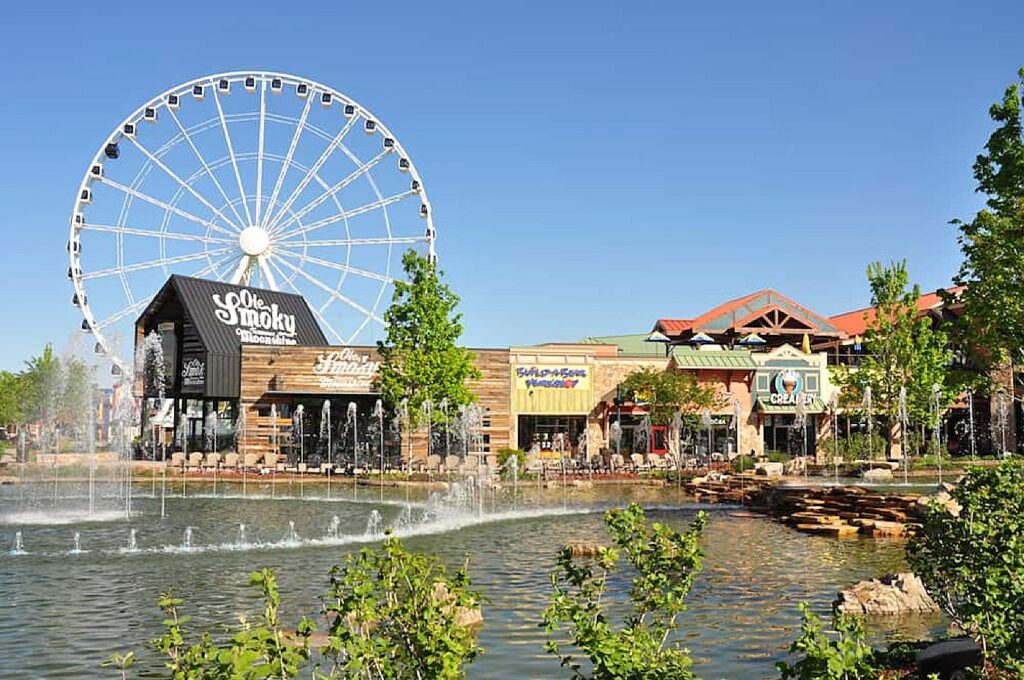 A trip to Tennessee wouldn't be complete without doing a moonshine tour. Pigeon Forge Wine and Moonshine Tour is a hop-on-and-off bus tour that brings you to the most famous wineries and distilleries. You can get off at each stop and enjoy a wine or moonshine tasting. You also receive a souvenir glass. The tour is great because you don't have to worry about driving or parking! It's a great way to try different moonshine and wines without worry.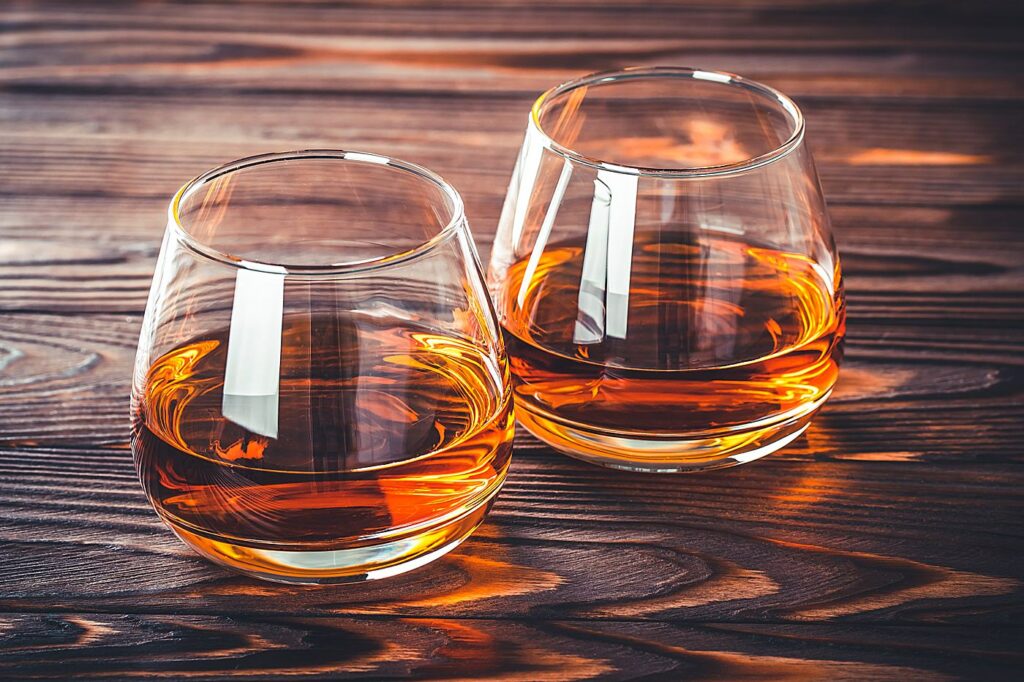 Tennessee has the most significant amount of caves in any US state. It is home to thousands of caves. The Forbidden Caverns is located in the Smoky Mountains. It is an excellent tour for the entire family, and the temperature in the cave is a cool 58 degrees. If you visit in the summer, it's a great way to escape the heat! The tour lasts about an hour, and you will see stalagmites, stalactites, and even some sleepy bats! In the early 1920s, the cave was used to make moonshine. The constant water supply and the isolated location made it the perfect place to make whiskey.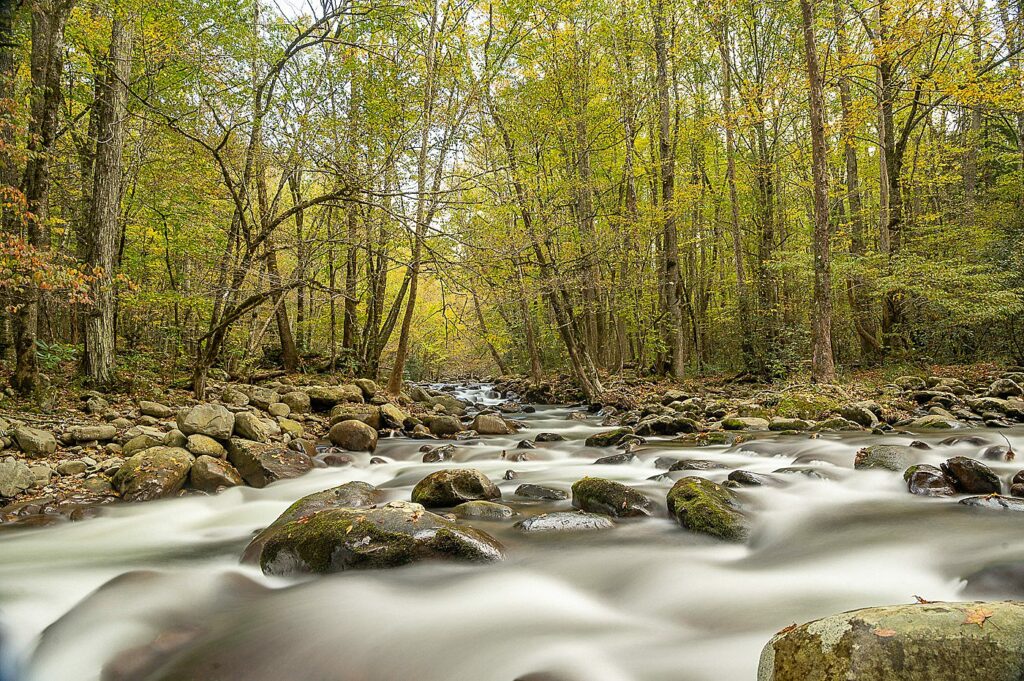 Before we could even digest what was around us in such a vast park, our time there was done, and it was time to visit our next destination. The Great Smoky Mountains left us many more bucket list places to visit, as did the entire Pigeon Forge area. That is one of the beautiful things about RVing, getting to taste places that pique your interest and allowing you the dreams to revisit for more when you are ready.
We enjoyed our time in the Great Smoky Mountains and are already planning our next trip!
Have you ever been to the Great Smoky Mountains?
What was your favorite part?
Let us know in the comments below!