Black Bean Brownies. Yes that is what I said. What could that possibly taste like? OMG they are amazing. If you haven't made this unforgettable treat yet, you HAVE to get on that. We've been making regular black bean brownies for a long time now, and with a stroke of genius; we've made them even BETTER today! (Click here for Black Bean Brownie Recipe) (A side note… they taste NOTHING like bean in ANY way… just perfect chocolate goodness)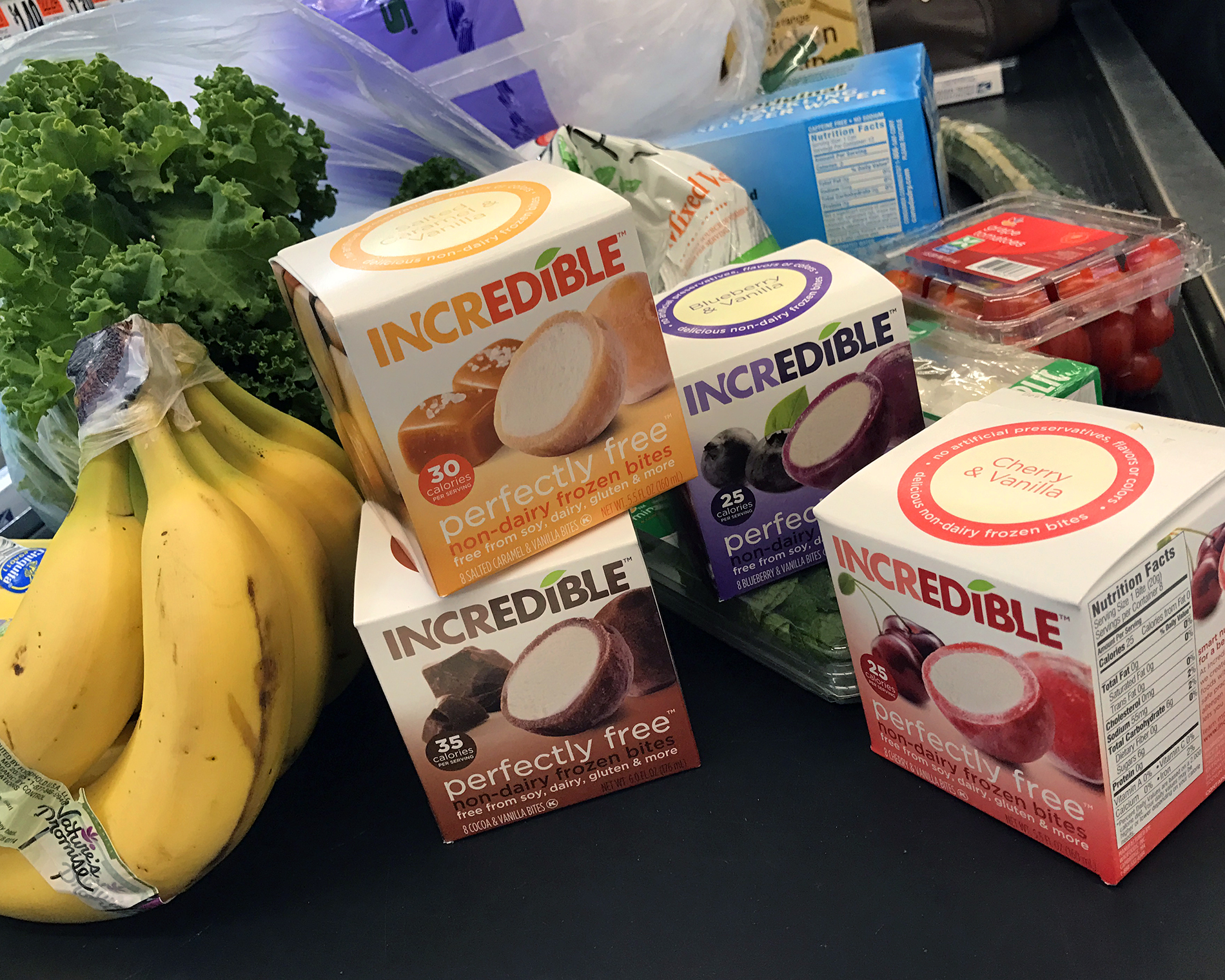 With our freezer full of delicious Perfectly Free™ Frozen Treats, we realized that we can top a warm brownie with a whole flavor crush just by slicing a couple frozen bites and placing them on top. So by divine creation; we have a brownie topped with "ice cream" and caramel! WHOA that was easy.
Perfectly Free™ Frozen Treats are center frozen balls of non dairy coconut "ice cream", then coated with one of 4 flavors. Perfectly Free Salted Caramel™ is my Fave, Cherry and Vanilla is Shayla's favorite, Blueberry and Vanilla is Leighton's choice if she could only have one. Usually she sneaks one of Jen's Cocoa and Vanilla, then Jen sneaks one of my caramel.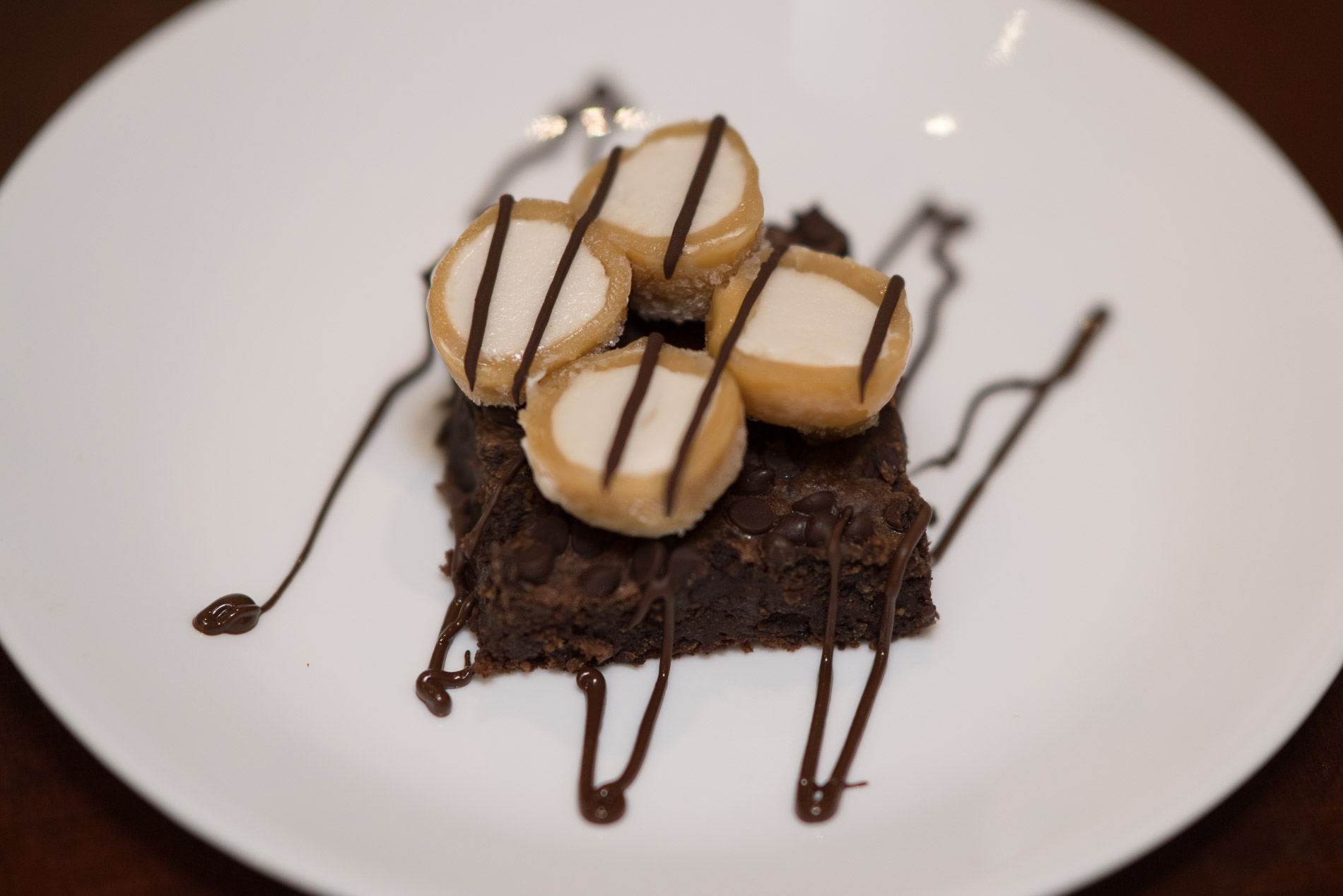 Tonight in celebration of the middle of our "7 days of meals" blog series, we paused to enjoy one of our favorite desserts, now made better with it's unlikely topping. We might plan out a future series of Top 8 Allergen Free Homemade Dessert options, but since we really don't snack a whole lot each week, the capturing and compiling of our desserts will take some time.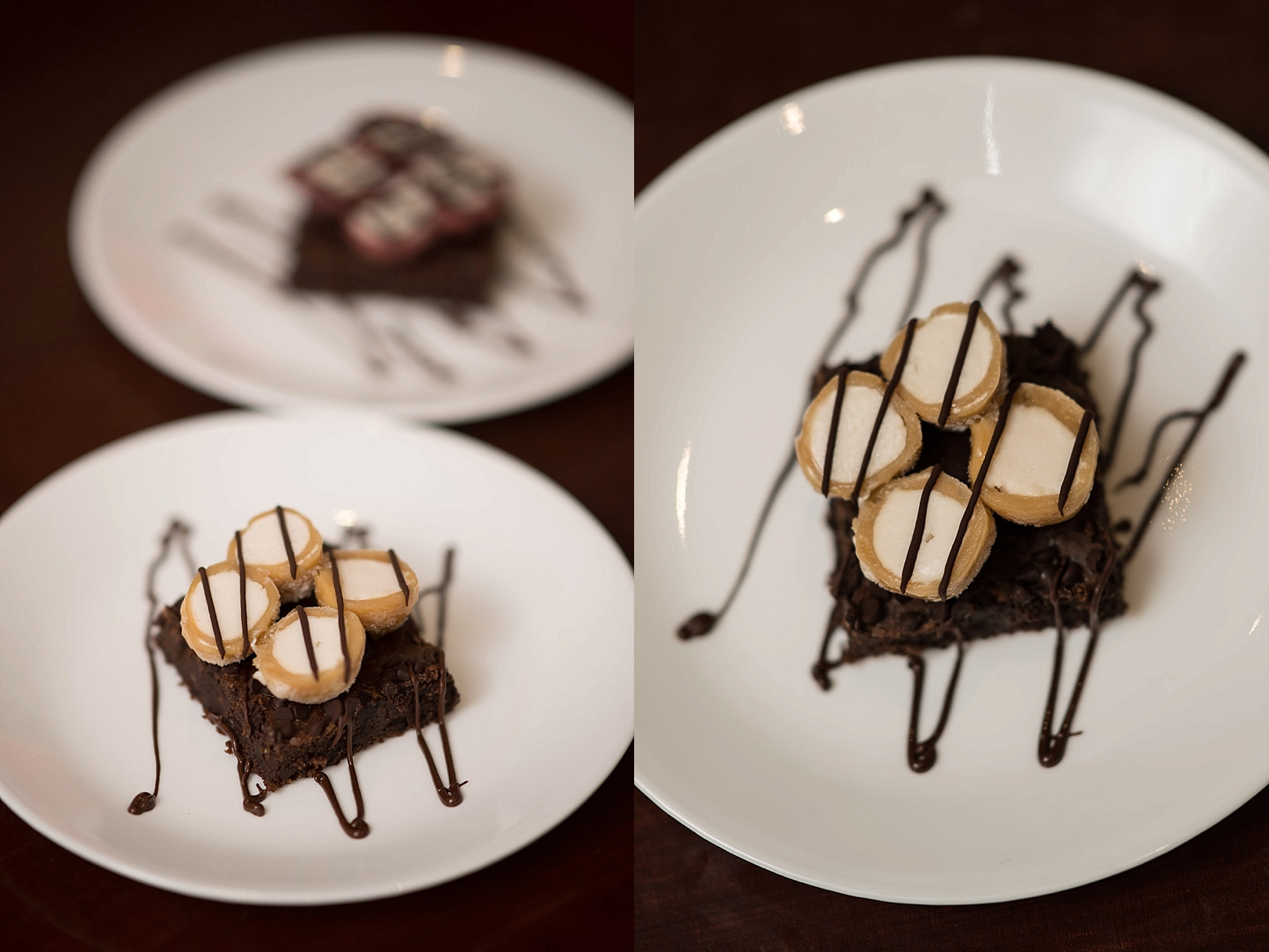 Preparation directions are as follows:
First heating up the individual brownie so that it is warm (warm, but not hot)
In a double boiler (or microwave if you wish) melt some chocolate chips and place them in a plastic bag. With a pair of scissors, snip off the bottom corner of the bag and fold it to resemble a pastry bag.
Slice two Perfectly Free™ Treats in half and place on top.
Quickly drizzle some of the melted chocolate all over and serve.
Put on a huge smile and head into your evening smiling from ear to ear.