This recipe has quickly become a favorite around here. This no bake dessert bite will satisfy all your cravings and is 100% top 8 allergen free! Make it for yourself or with the kids. (Or just have your kids make it for you)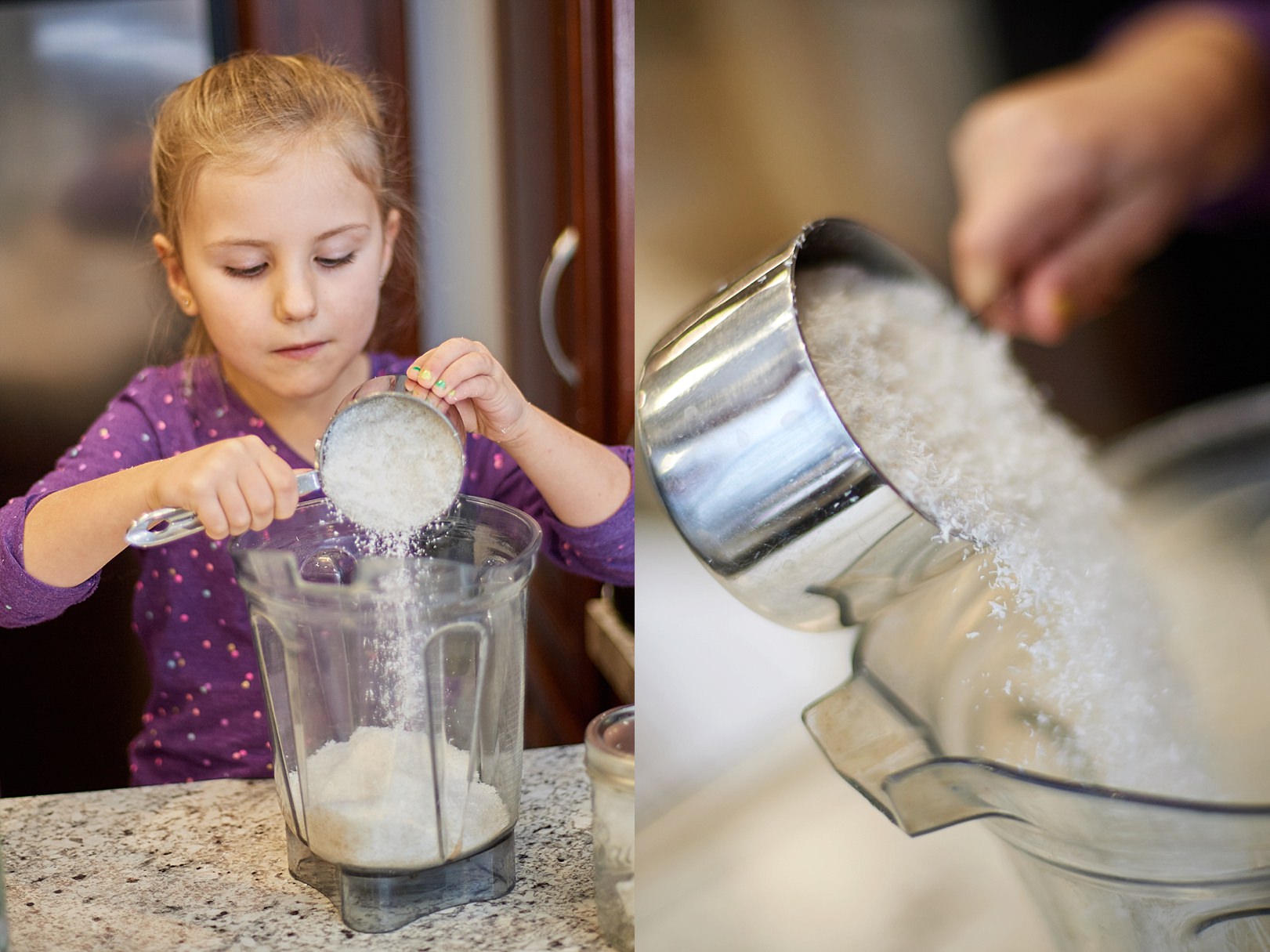 The ingredient list is silly simple.
3 Cups of Shredded Coconut
1/2 cup of melted coconut oil
4 tablespoons of maple syrup
1/2 cup of Enjoy Life™ Chocolate Chips
1 tsp of coconut oil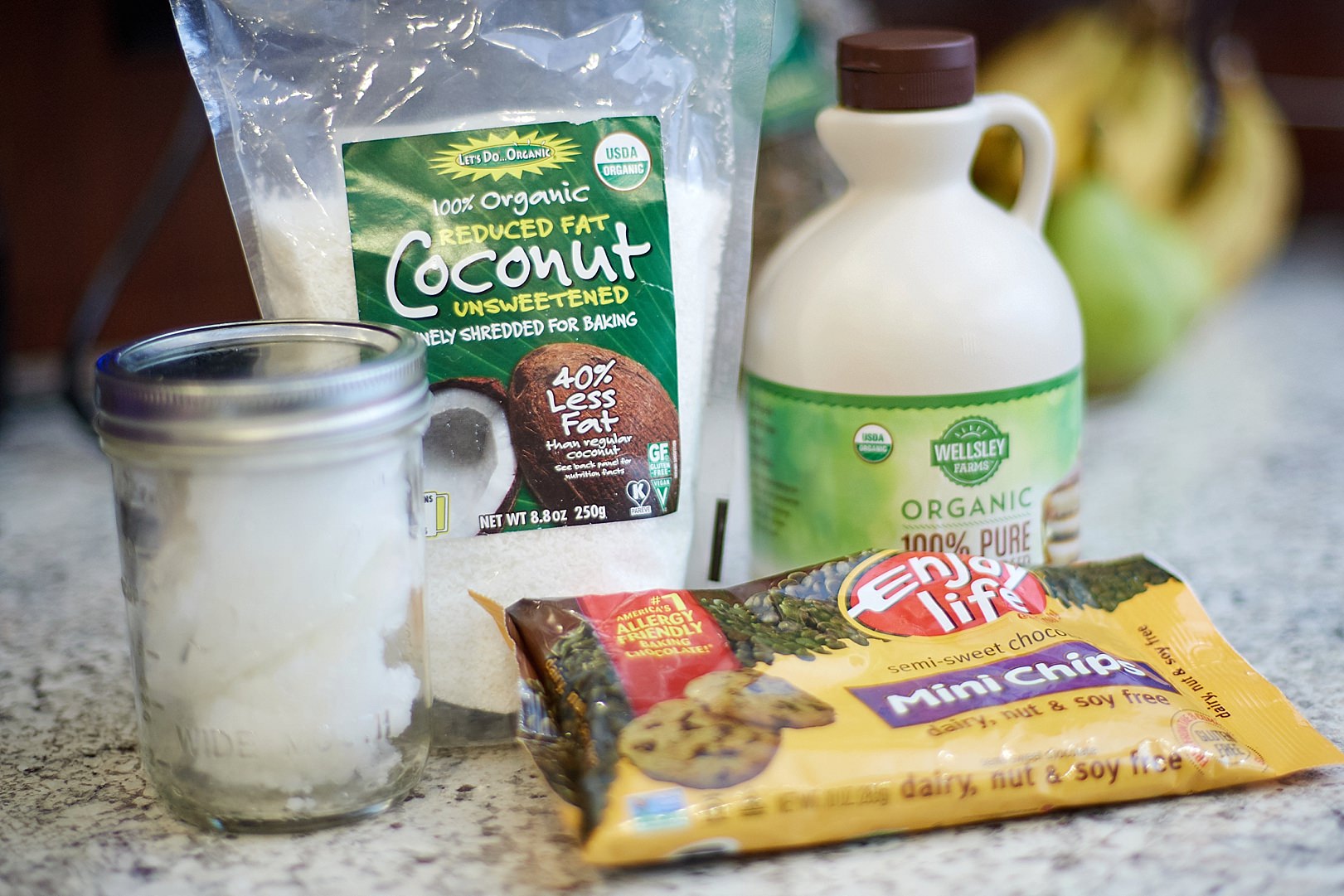 In your blender mix the shredded coconut, melted coconut oil and maple syrup.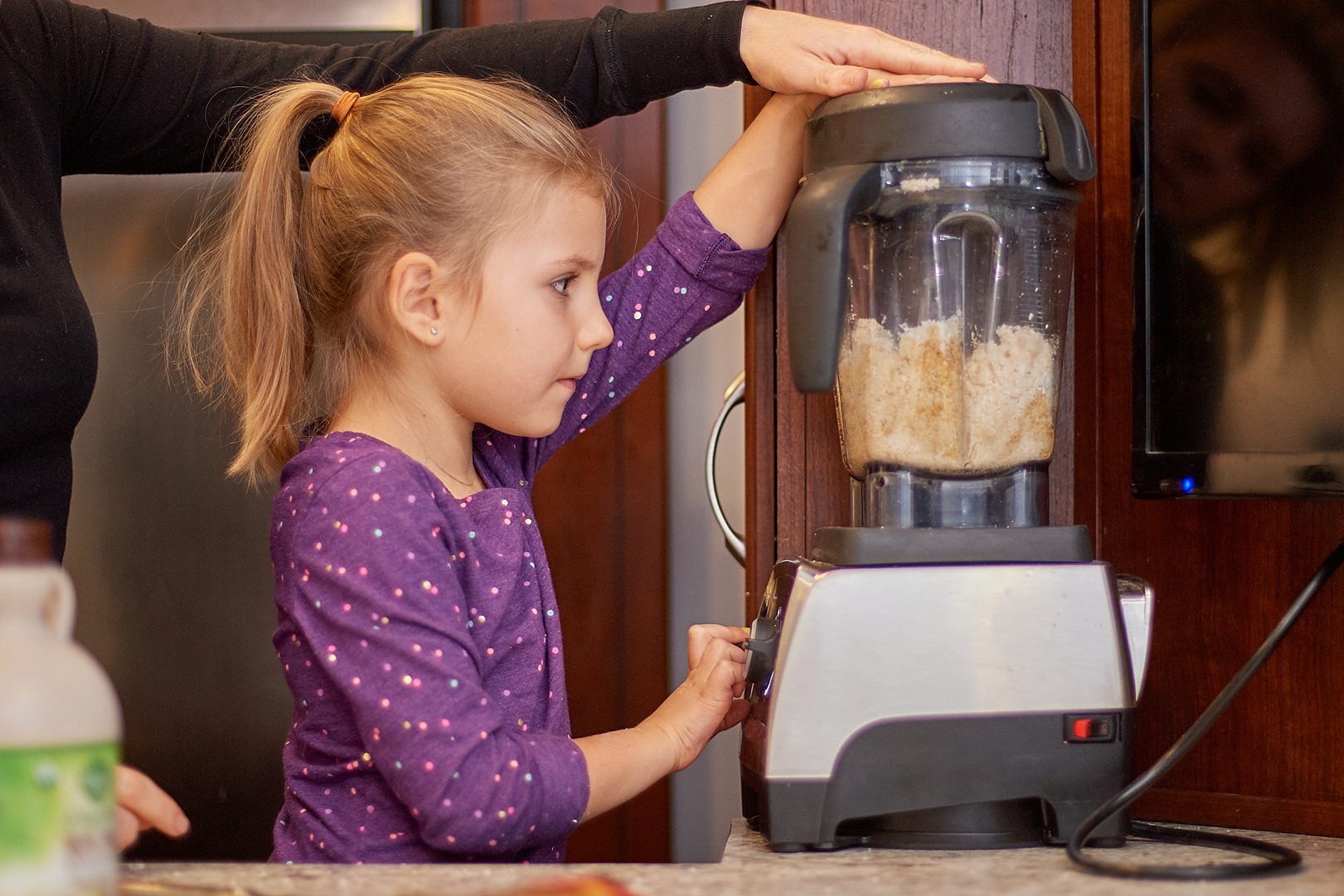 pulse blend until all the ingredients are evenly combined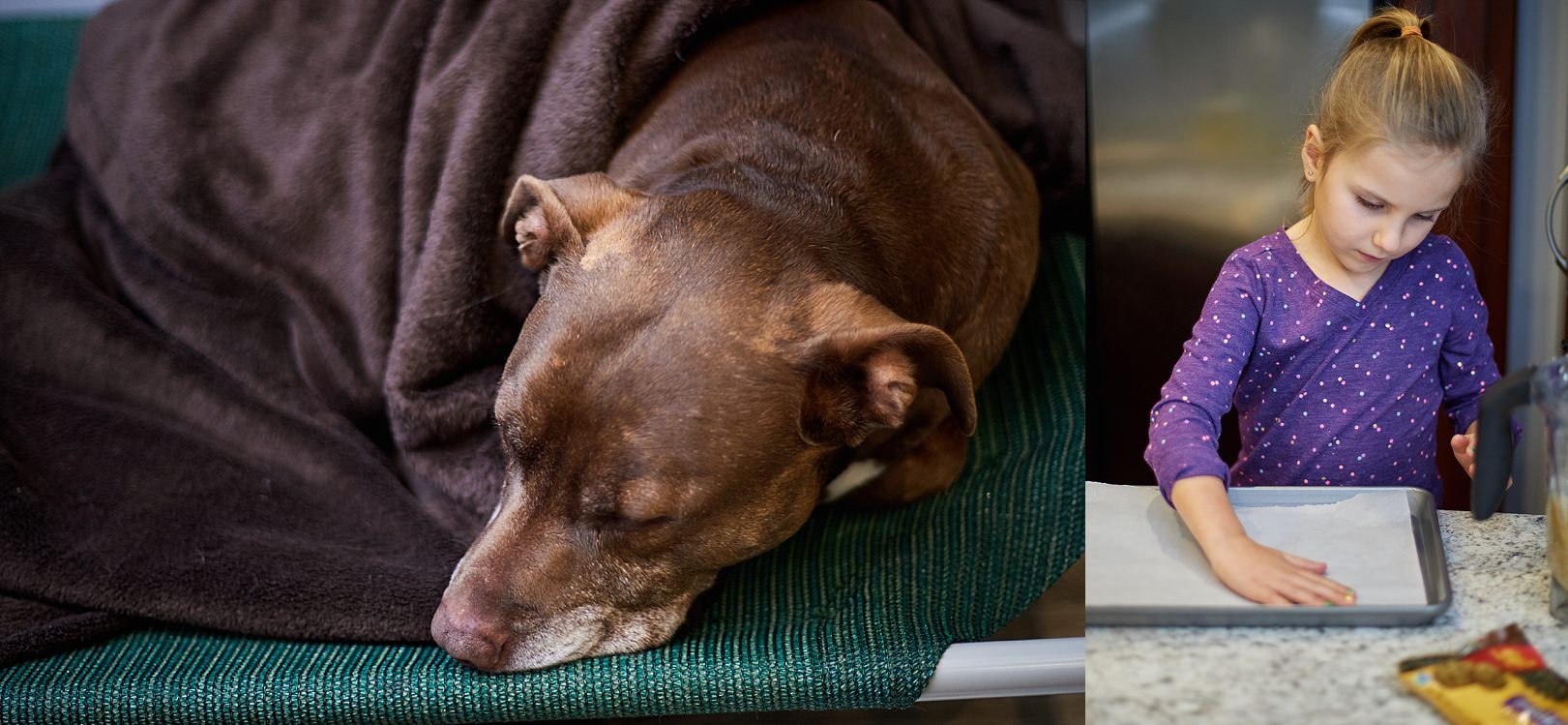 Take a nap now. You worked hard.

With your hands, shape the coconut mixture into small balls. Place them on a cookie sheet with parchment paper on top.

Place all the balls in the freezer (or outside if you live in Connecticut in the winter) for about 30 minutes or until firm.

When the balls are ready, start a double boiler going and add the Enjoy Life™ Mini Chocolate chips and coconut oil into pan. Melt them down continually stirring. Once melted remove from heat.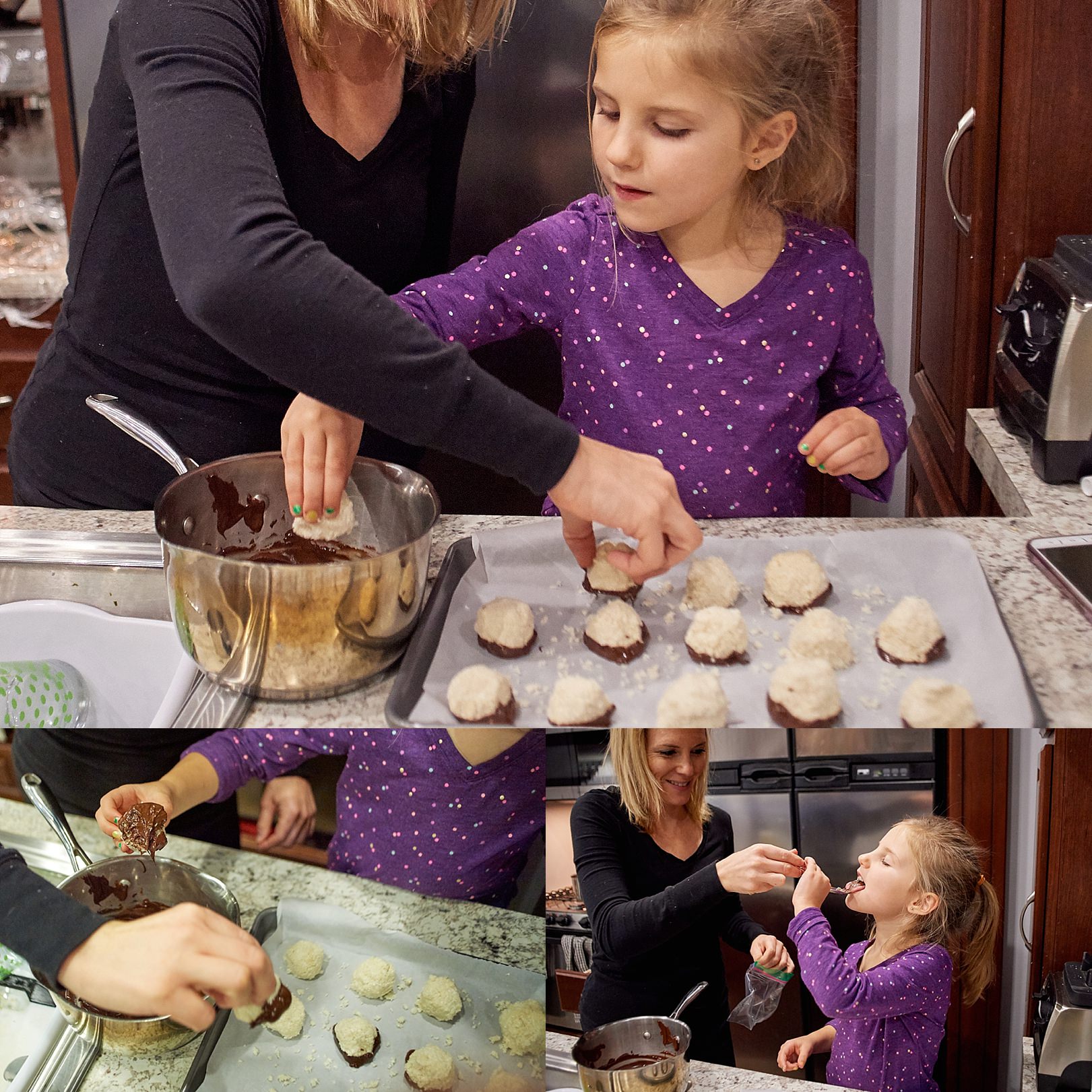 Dip each coconut ball into the melted chocolate, coating the bottom of each one with delicious goodness. If you get some on your fingers it is even better because you can lick the chocolate off after you are done! :-p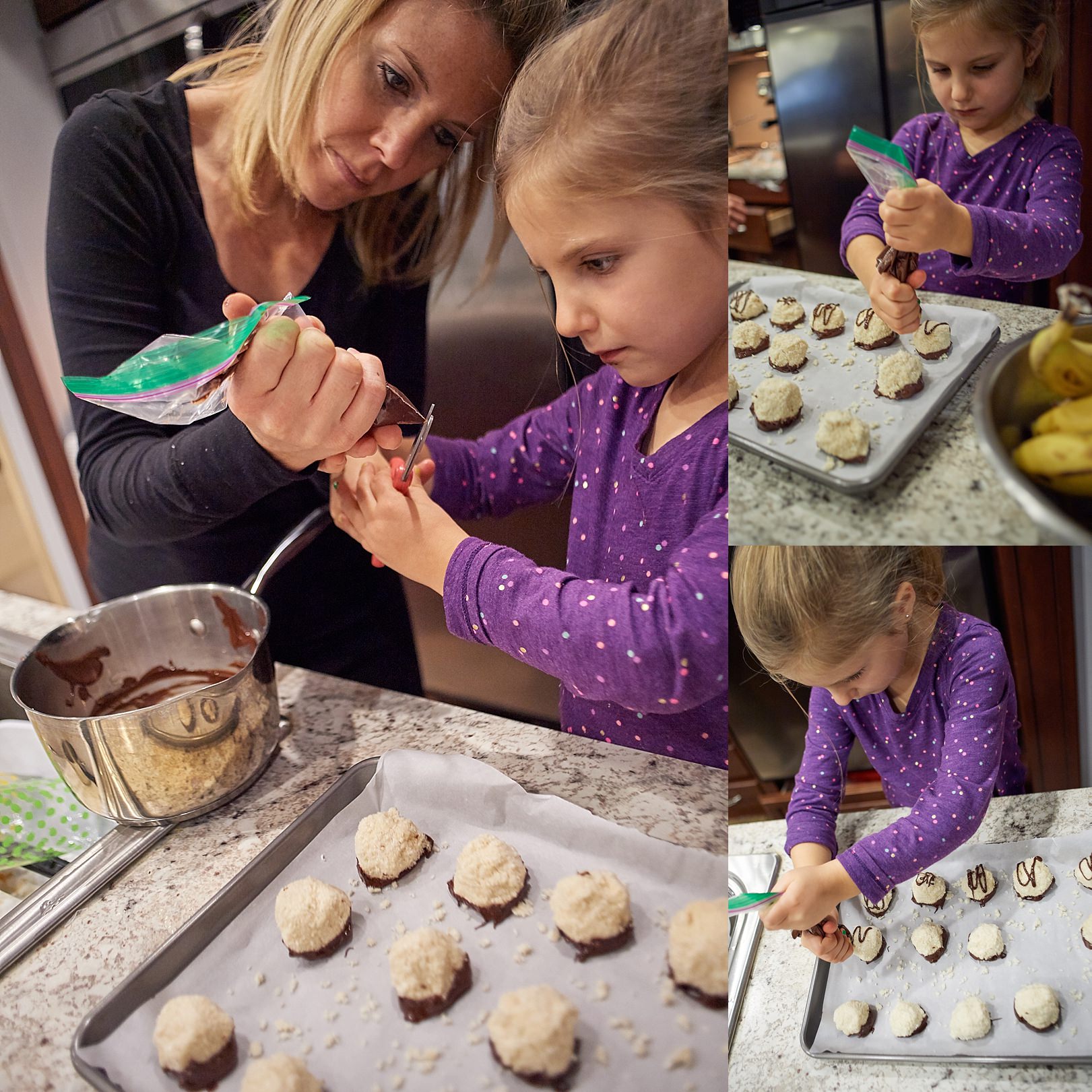 Scoop the remainder of melted chocolate into a ziploc bag and snip a corner of the bag off with a scissors. Then use like a pastry bag and drizzle some chocolate on top.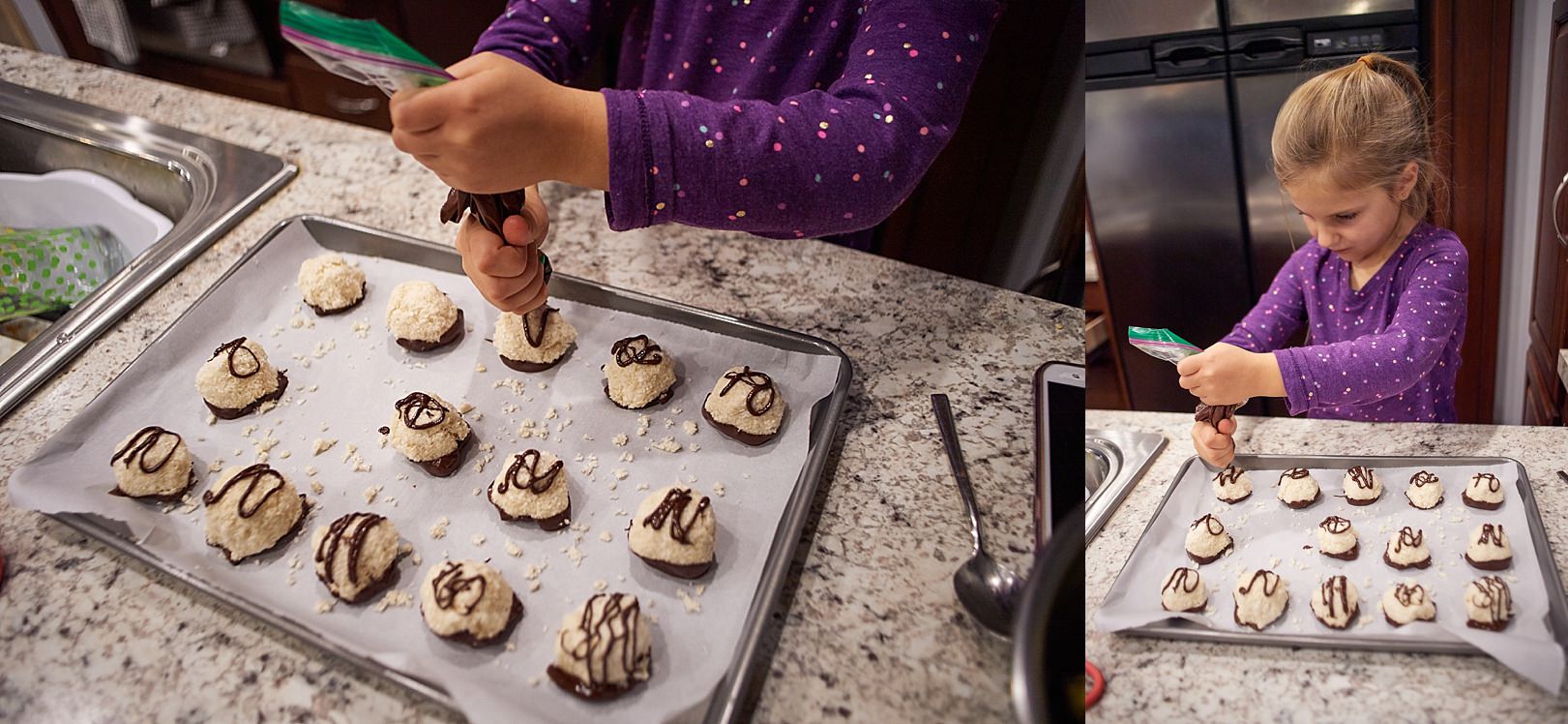 From there they are ready to eat, or return to the freezer for later on. AMAZING.