Unbelievable that we drove all that way, down miles and miles of road without cell phone service for what seemed like hours… (wait it was – HOURS) just to arrive at the steps of Prada's anchor store and be LOCKED OUT! Don't they know who we are!?!?!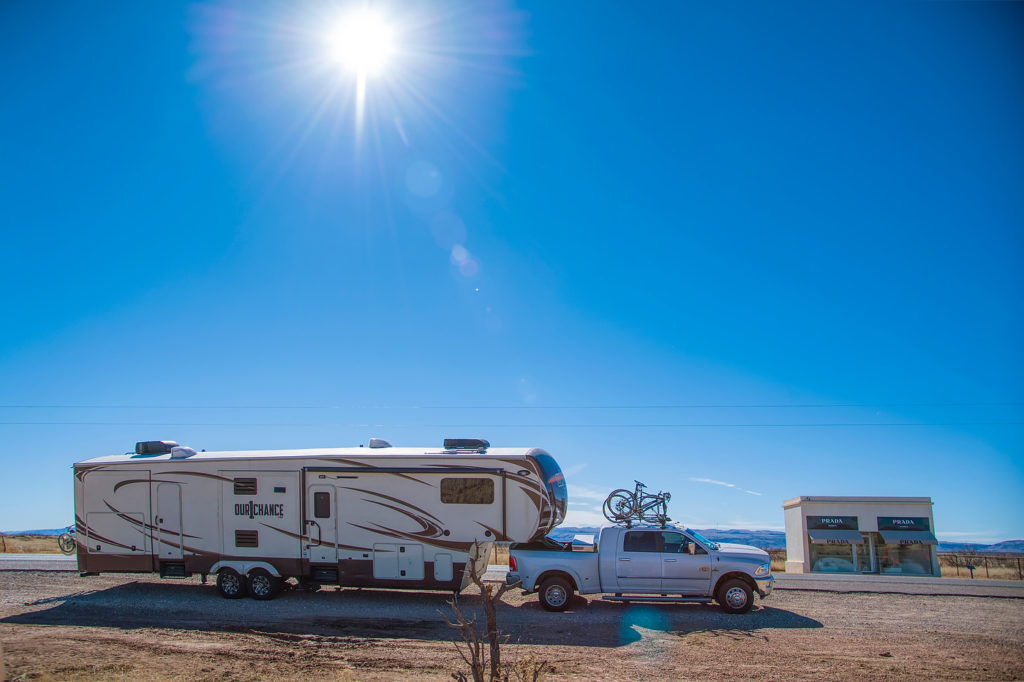 This is worth a blog post if you ask me.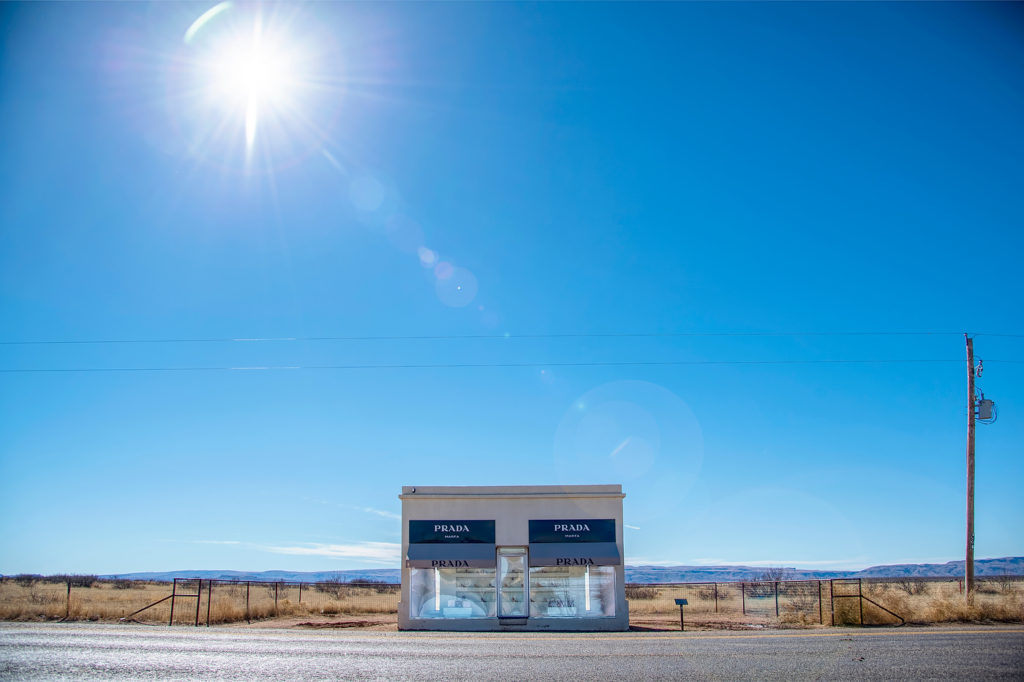 Prada Marfa is one of those iconic roadside attractions that I just HAD to visit. We detoured slightly (a couple of hours) to pass by it so that we could see what all the hype was about.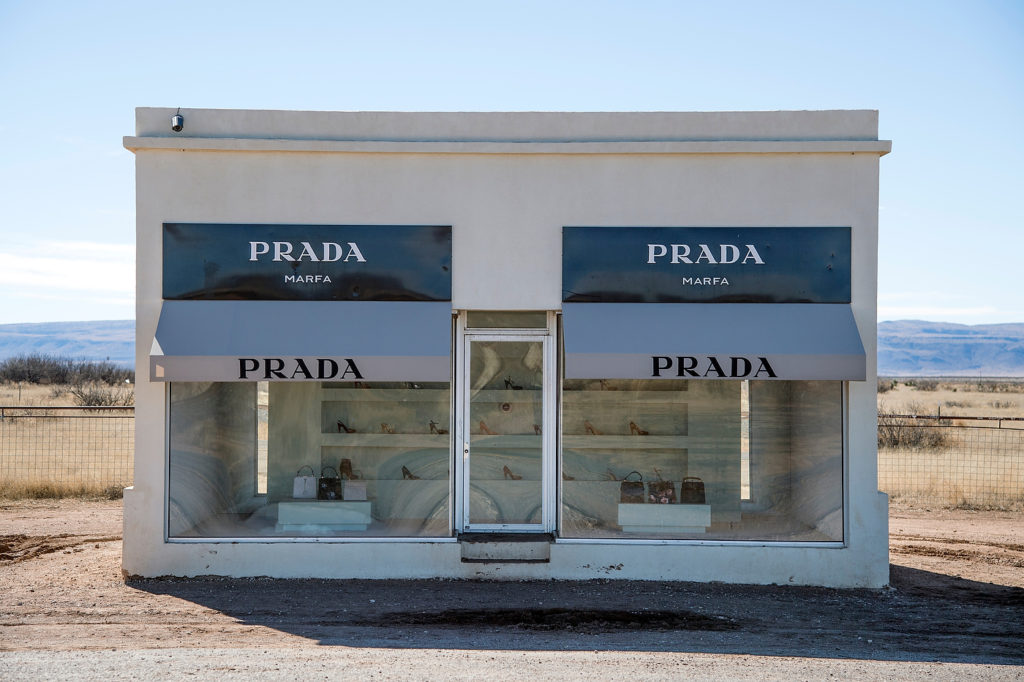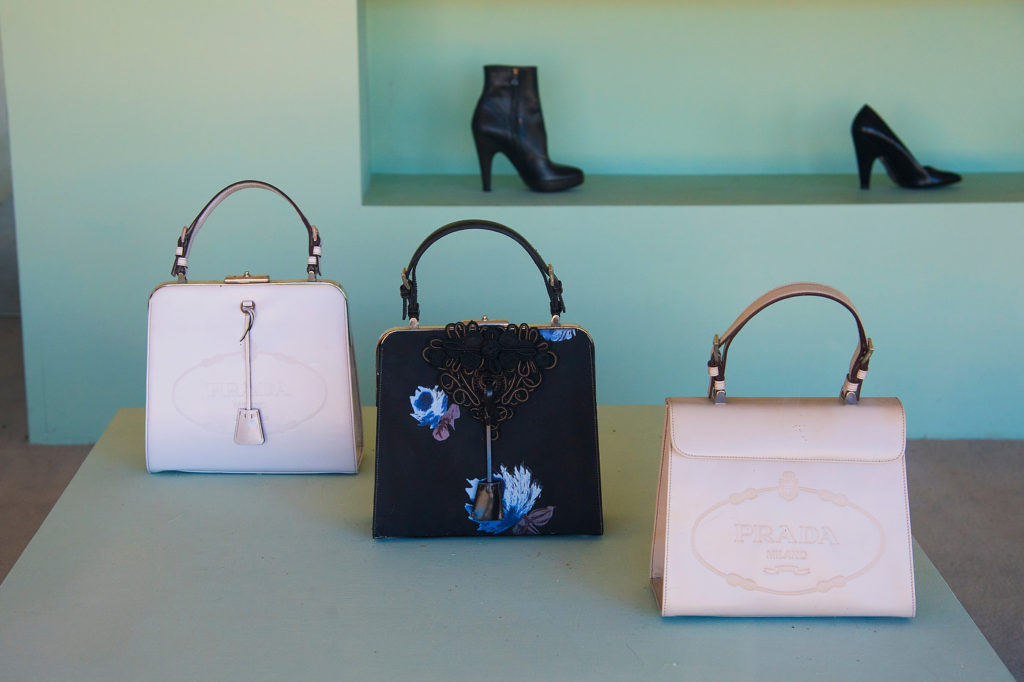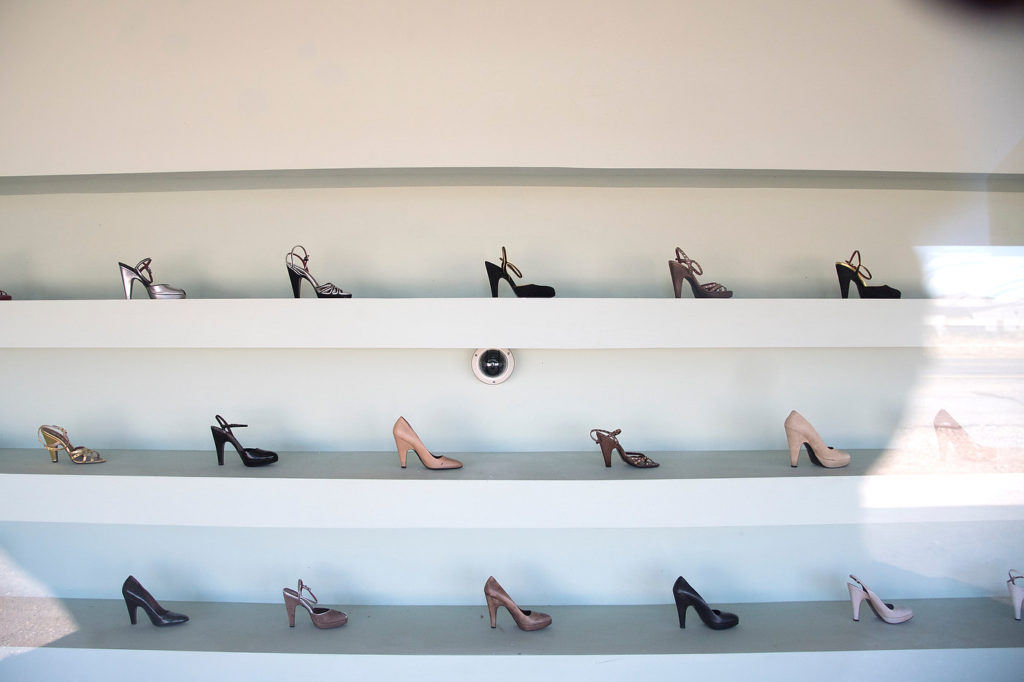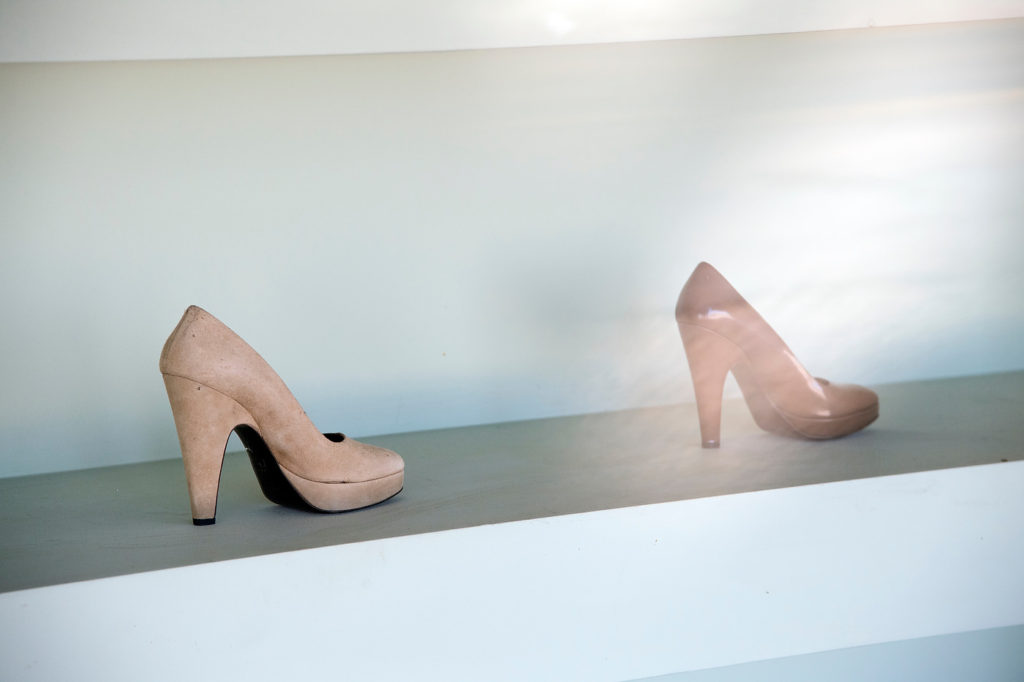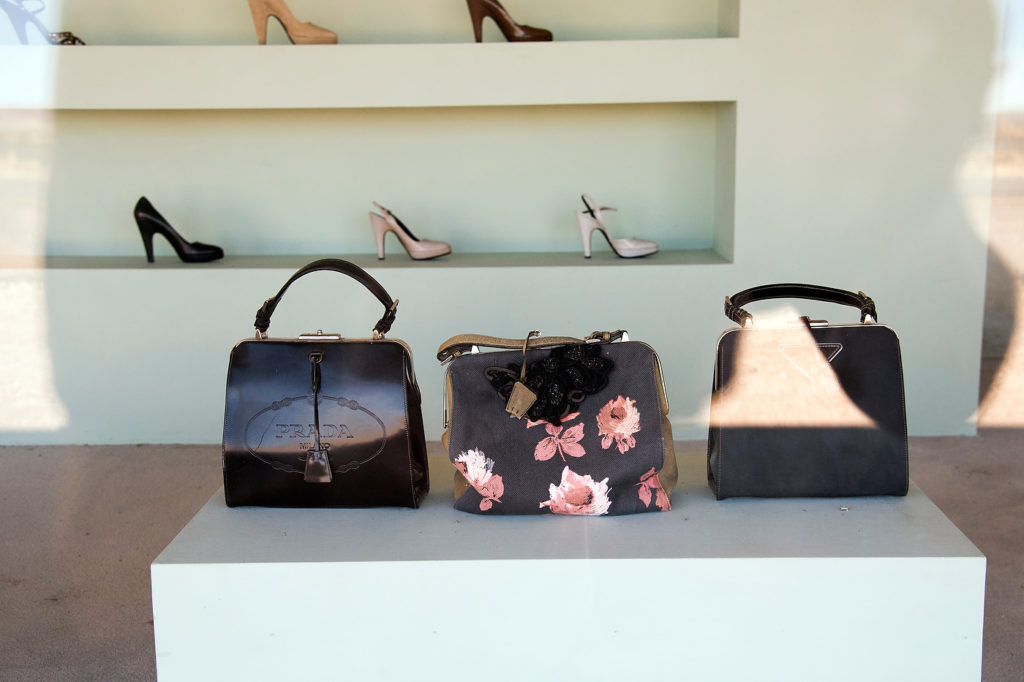 Wikipedia says that Prada Marfa is a permanently installed sculpture by artists Elmgreen and Dragset, situated 1.4 miles (2.3 km) northwest of Valentine, Texas, just off U.S. Highway 90 (US 90), and about 26 miles (42 km) northwest of the city of Marfa.[1] The installation was inaugurated on October 1, 2005. The artists called the work a "pop architectural land art project."
I call it a pop culture must see. Jen didn't really know what the big deal was, but for me it was a mission trip. Perhaps the 20yr subscription to Vanity Fair had something to do with the purposeful detour.
As I expected, it was cool to be there. I have the photos. I don't need to go back. 🙂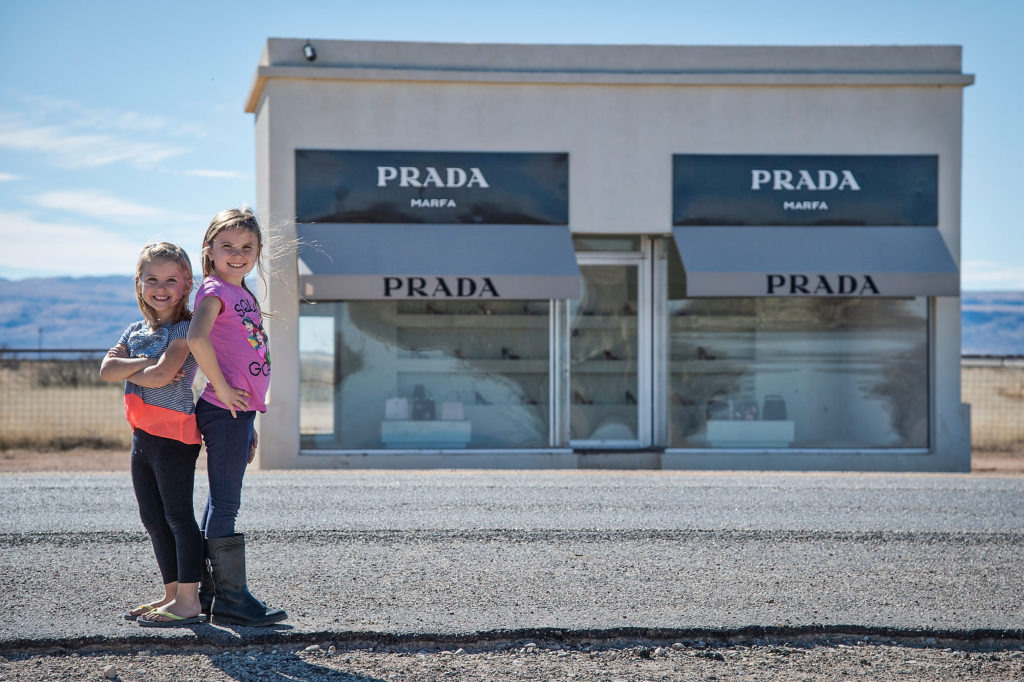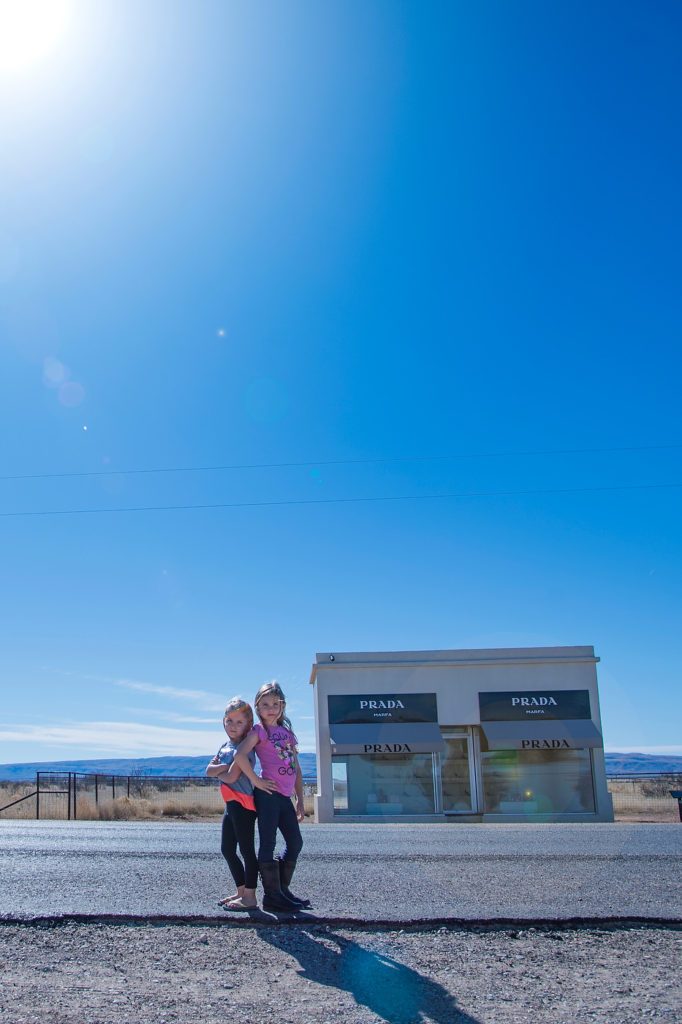 I have to say the girls OWNED the poses in front of the store.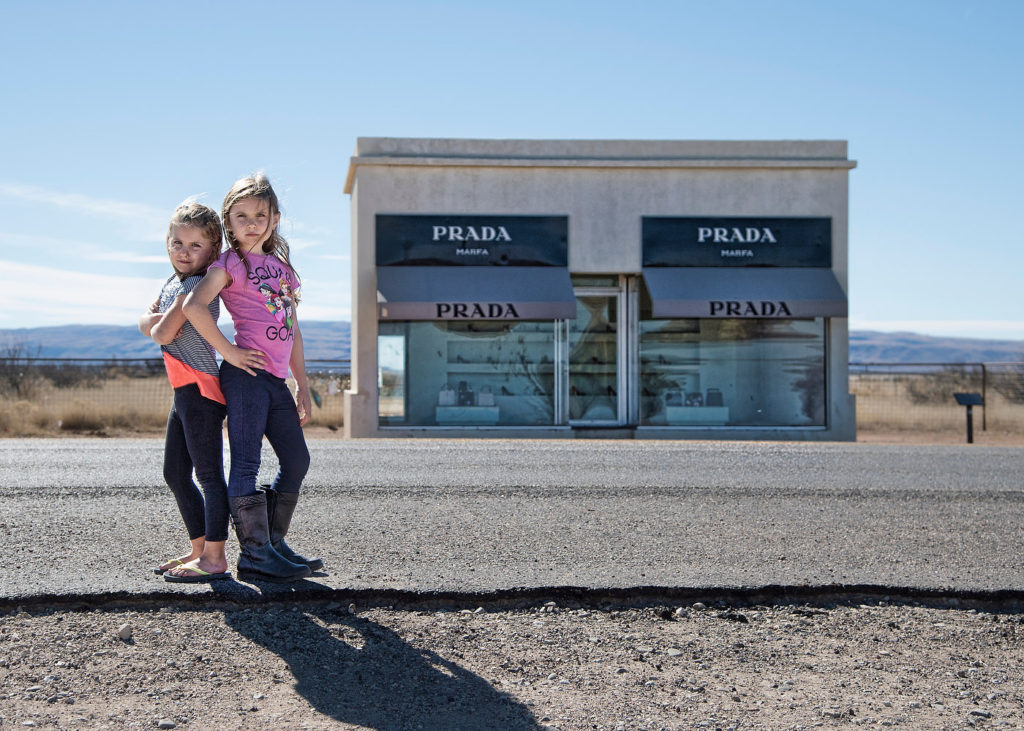 A little about Marfa, Texas. Marfa is a city in the high desert of the Trans-Pecos in far West Texas, located between the Davis Mountains and Big Bend National Park. It is the county seat of Presidio County, and its population as of the 2010 United States Census was 1,981. The city was founded in the early 1880s as a water stop; the population increased during World War II, but the growth stalled and reversed somewhat during the late 20th century. Today, Marfa is a tourist destination and a major center for Minimalist art. Attractions include Building 98, the Chinati Foundation, artisan shops, historical architecture, a classic Texas town square, modern art installments, art galleries, and the Marfa lights. –wikipedia.com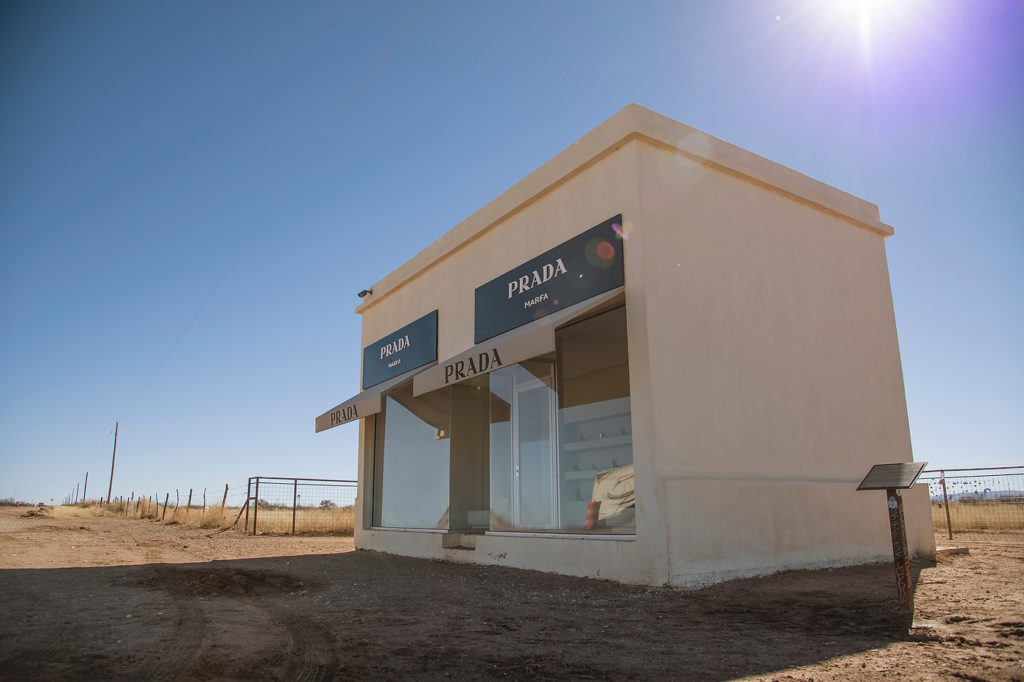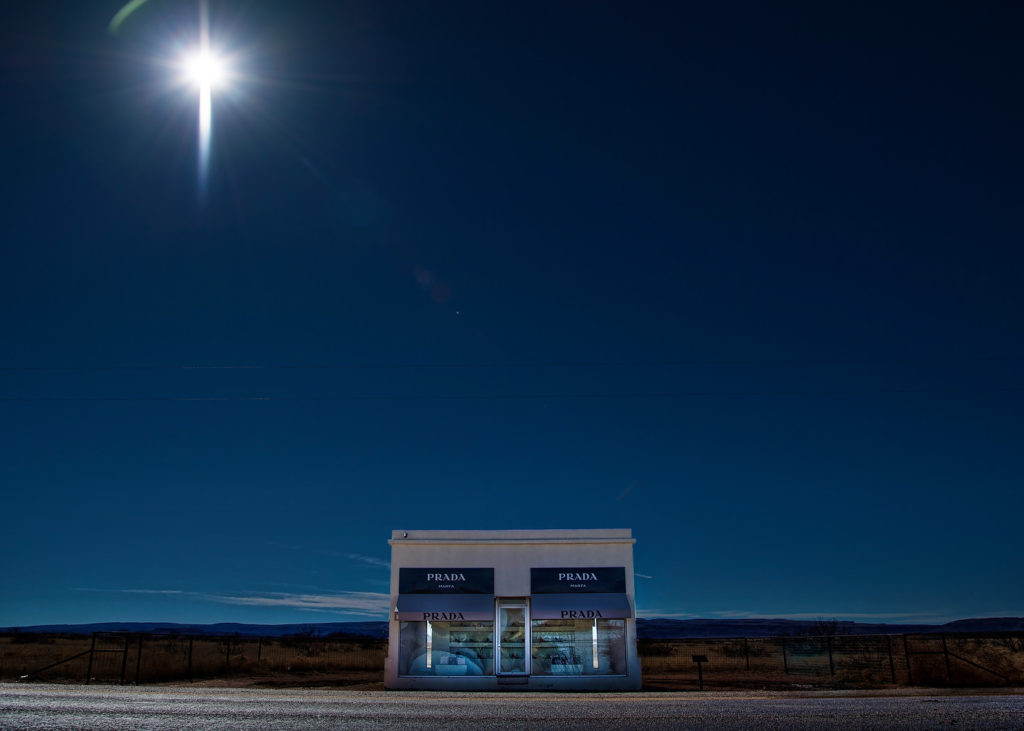 Designed to resemble a Prada store, the building is made of "adobe bricks, plaster, paint, glass pane, aluminum frame, MDF, and carpet."[2] The installation's door is nonfunctional. On the front of the structure there are two large windows displaying actual Prada wares, shoes and handbags, picked out and provided by Miuccia Prada herself from the fall/winter 2005 collection; Prada allowed Elmgreen and Dragset to use the Prada trademark for this work.[1] The sculpture was financed by the Art Production Fund(APF) and Ballroom Marfa, a center of contemporary art and culture.

Prada had already collaborated with Elmgreen and Dragset in 2001 when the artists attached signage to the Tanya Bonakdar Gallery in New York City with the (false) message "Opening soon—PRADA". Prada Marfa is located relatively close to Donald Judd's Chinati Foundation. The minimalism of Prada's usual displays that are mimicked in this work play off the minimalism that Judd is known for as an artist. The site-specific of Prada Marfa invites for a comparison with other art movements such as minimalism and land art, which are equally dependent on the site where they are placed. Prada Marfa relies almost entirely on its context for its critical effect.[5] The "sculptural Intervention" can be interpreted as criticism of consumerism, luxury branding and gentrification, but whether intentionally or not, it reinforces the capitalist values it criticizes.[5] Therefore, this work of art experienced a change of meaning and gained an ambivalent moment, that the artists did not expect. Along a ledge that runs around the base of the building, hundreds of people have left business cards, weighed down by small rocks.[6]

-Wikipedia