Initially, we were only going to stay near Big Bend National Park for only two days.  (I know that is not nearly enough time)  Had we stuck to our original plans, we would have missed the most challenging and rewarding hike of our journey.
We intended to possibly squeeze in one full day hike which we did at the Lost Mine Trail  and a couple of other half day hikes.  Then it was on our way west towards California.  The weather on our intended route was horrible, not to mention dangerous.  (Well everywhere except where we were in Terlingua, TX)  Only 1.5 hours northwest was seeing wind gusts of 30+ mph and above, heavy rain, flash flooding etc.  As any seasoned RV'er knows, wind gusts that high and crosswinds especially can be detrimental to a tall, lightweight trailer box.   We had to adjust plans, recalculate, and determine that it was best to stay where we were for the next 3 days until the storms passed.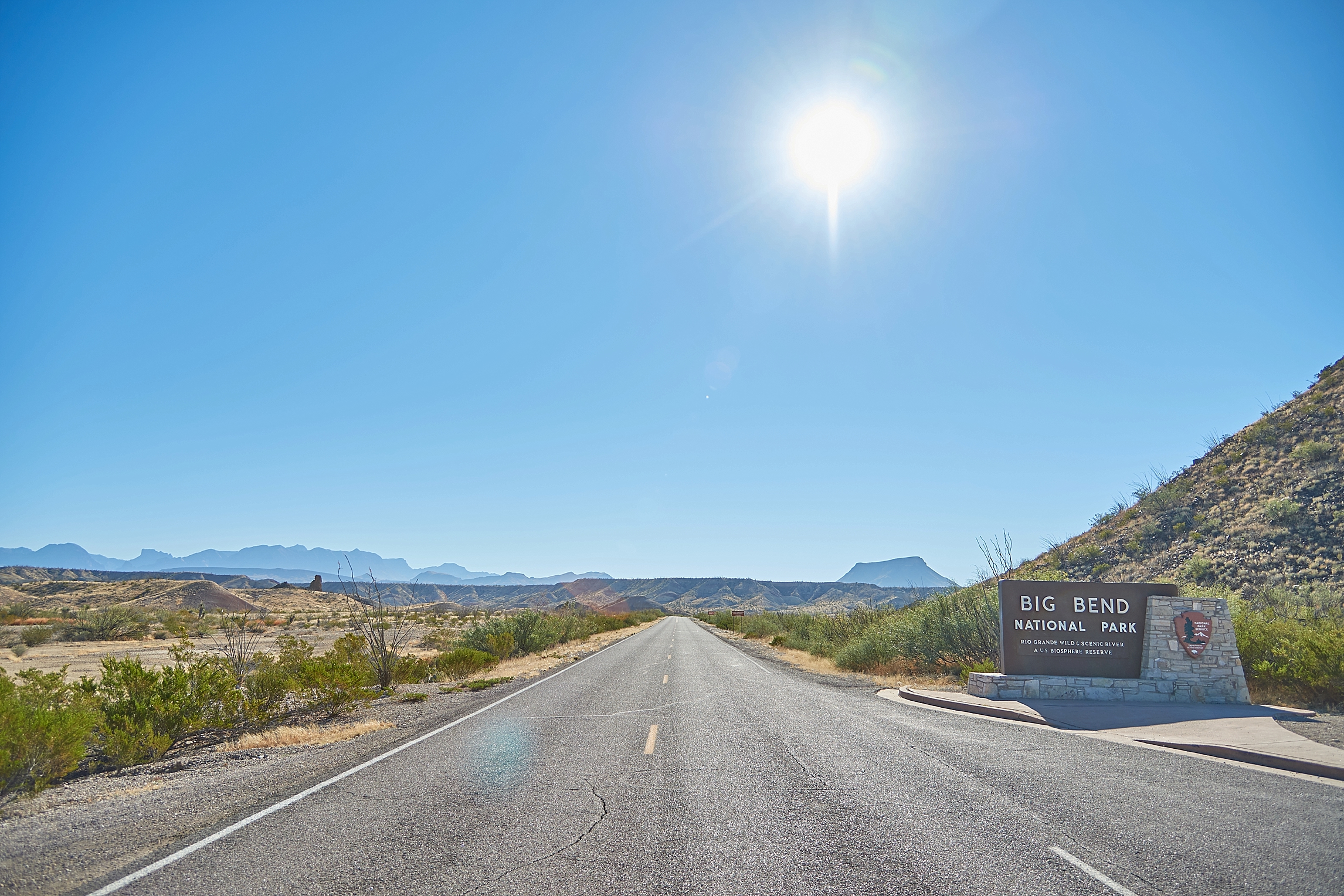 After checking availability at the RV park for extended days, we regrouped and changed our agenda.  On our third day at Big Bend we were going to hike into the Rio Grande and explore some of the areas to complete the last steps of the girls' Junior Ranger Booklet.  We added 4 extra days to our stay at BJ's End of the Road RV Park and came up with a new plan.

Since researching what Big Bend had to offer, Jen became mildly obsessed with Emory Peak.  This hike is the quintessential day trip hike to the highest point in the park.  The peak towers in at 7832 feet above sea level and clocks in at 10.5 miles.  My hesitation was mostly that the girls have only ever hiked 5 miles max.  Once at Lost mine trial and once in Zion National Park.  I wasn't confident that they could complete what the park describes as a Strenuous hike.
We planned to take a day to explore the area and the park and gather all the knowledge necessary for the girls to go complete their Jr Ranger books.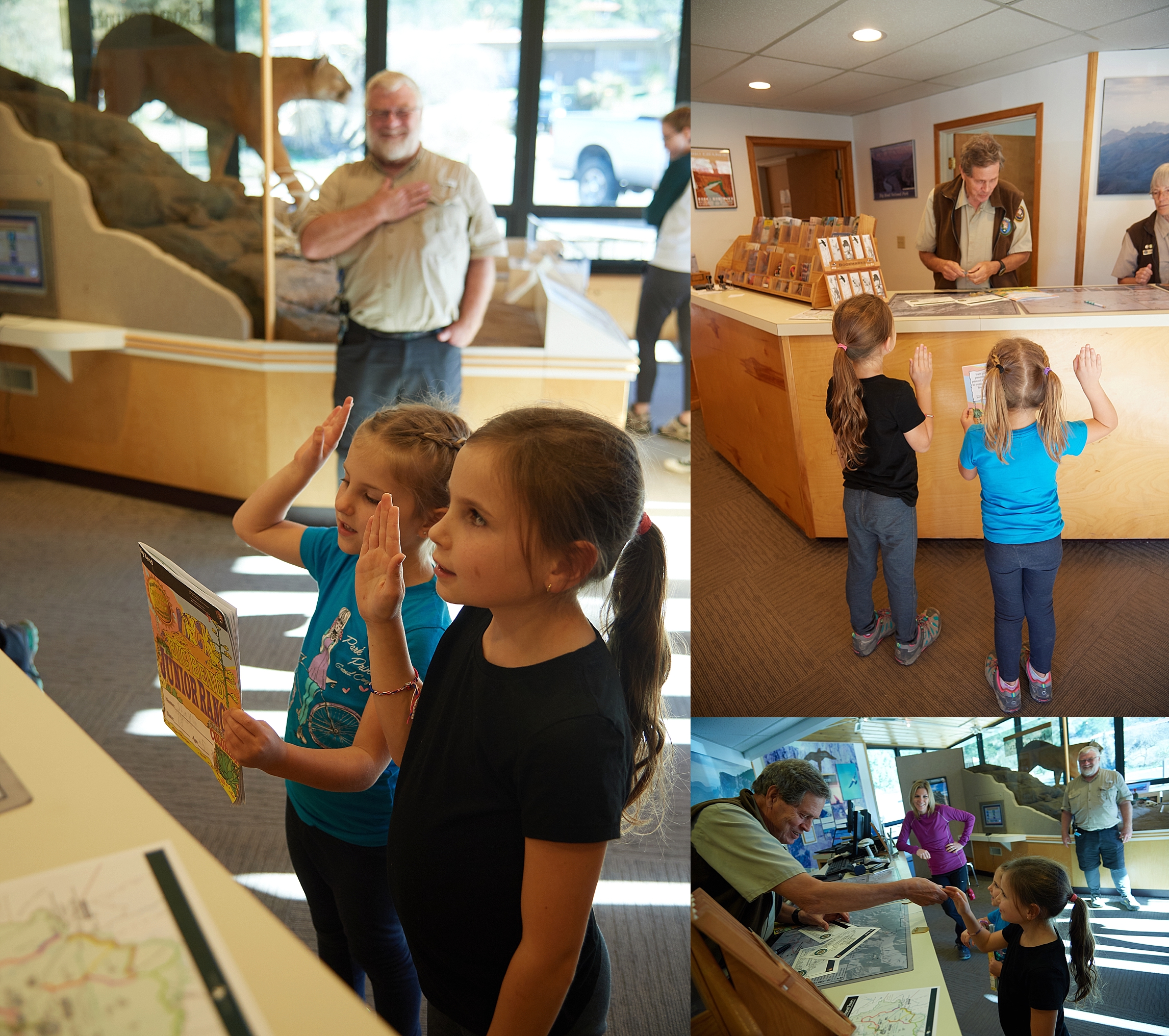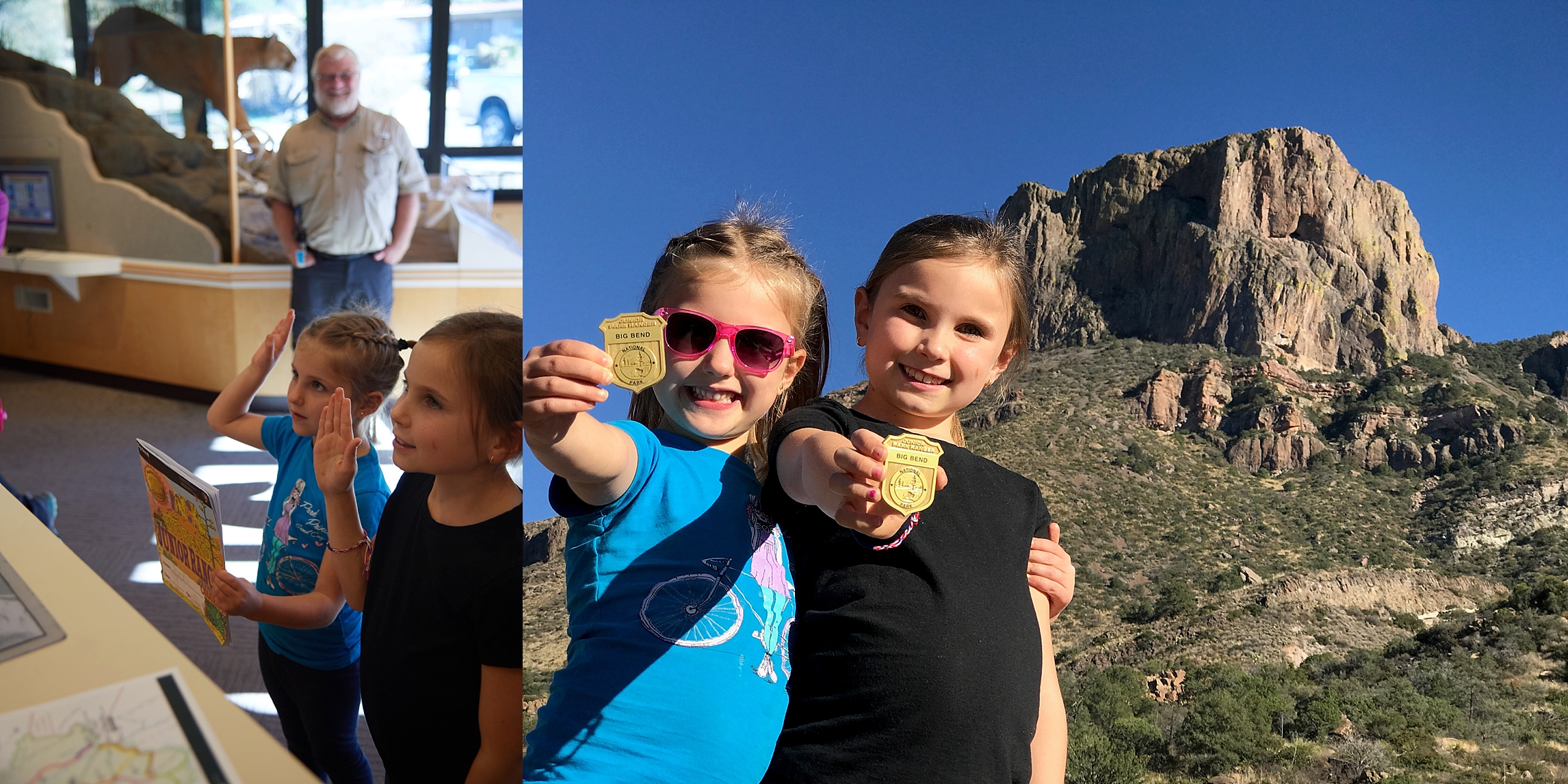 With their badges in hand and a day of rest at our feet, we planned for the next day's big hike.

Morning breakfast of hearty hash, and a cooler full of lunch and water, we head out.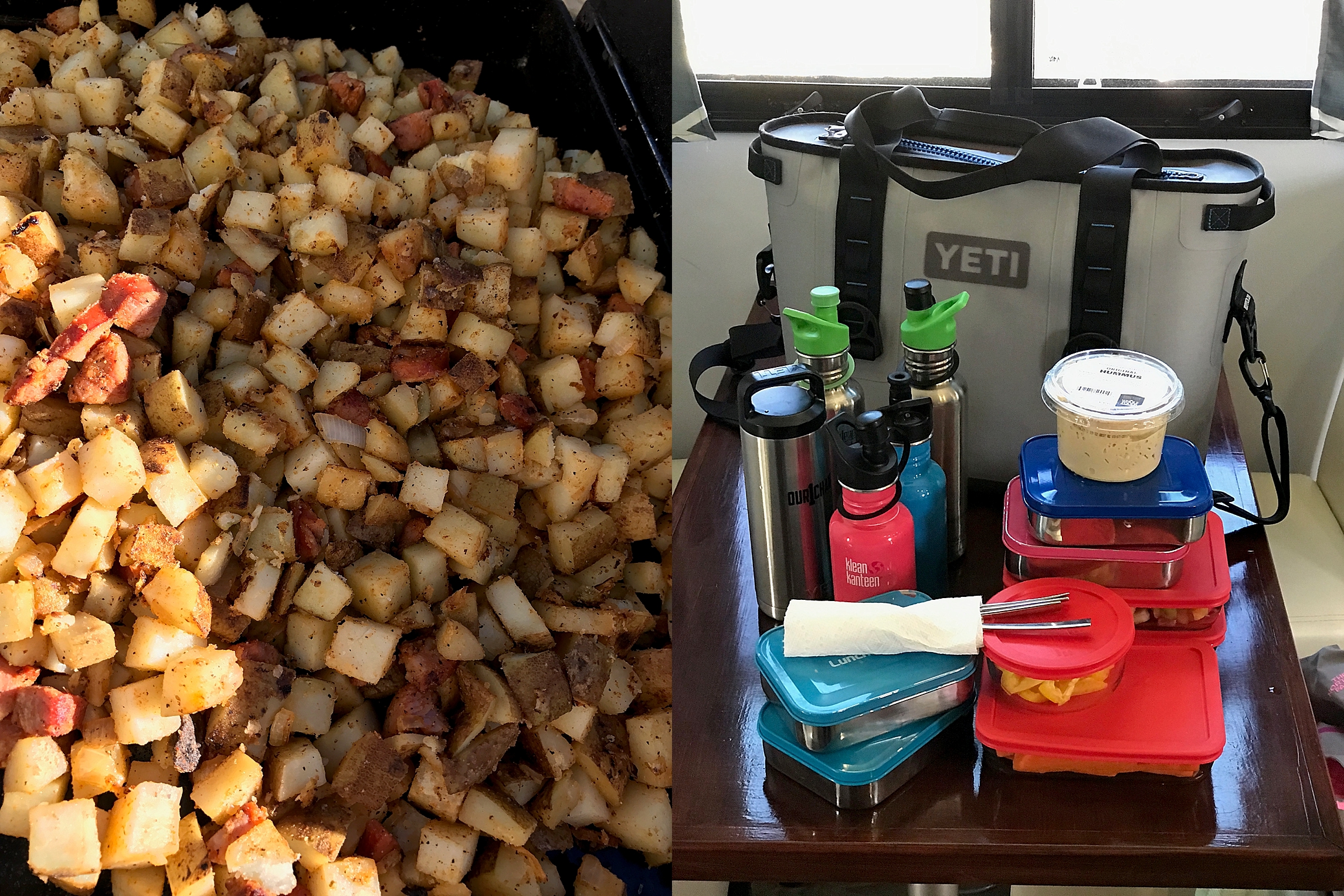 As any seasoned hiker knows, we checked into the Ranger station to check conditions at the peak and see if there were any updates on Bear/Mountain Lion sightings etc.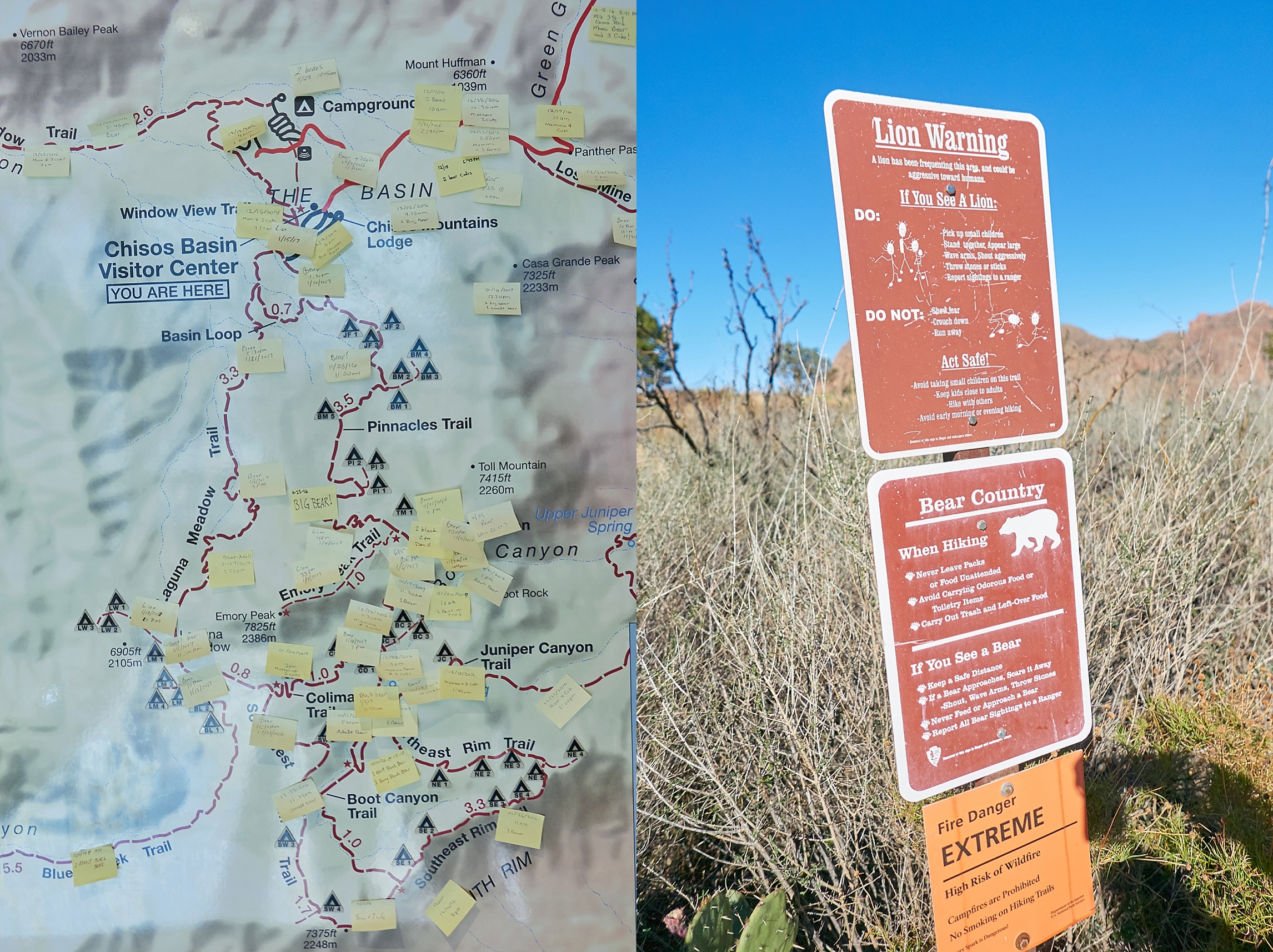 Shayla Says: This is what you do if you see a bear or a lion. Shout, Throw, Stones, Put a child on your shoulders and don't run away or climb a tree. Then go to the ranger station and write on sticky note. Big Bear or Big Lion and place them where you saw the bear on the map.
The yellow post-it notes are animal sightings.   Fire Danger was EXTREME and as a matter of fact, there was a wildfire raging on the south rim of the park.
Leighton says: In the middle of the hike, we saw a lion and a bear sign. It told you what to do if you encountered any of them. Both of them basically had the same explanation. They said to: act big, throw pebbles, and shout. They said not to: climb a tree, crouch down, play dead or run away. They really could be quite dangerous.
Shayla Says: When we were on the bottom of Emory Peak we were in sweatshirts.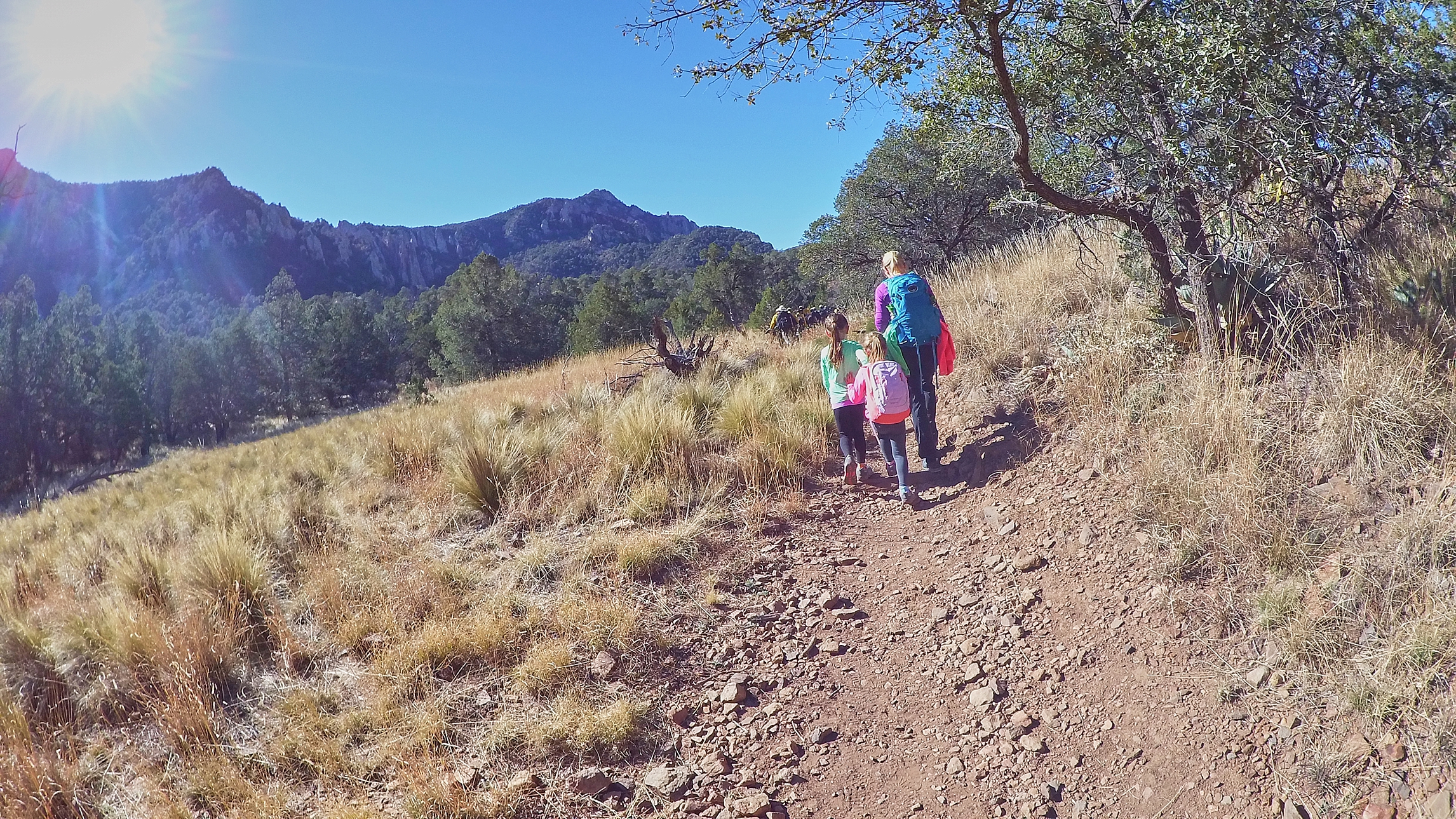 As soon as we began our hike, we were catching up to Los Diablos.   Los Diablos are the highly trained, fearless Mexican firefighters that were embarking on their 13-mile hike to the south rim.

These firemen carry in everything they need to fight the fires, eat, sleep, and battle fatigue.  They fight day and night until supplies run out; and if successful, wrap up and walk back to the bottom.  Here is a great article I found about them.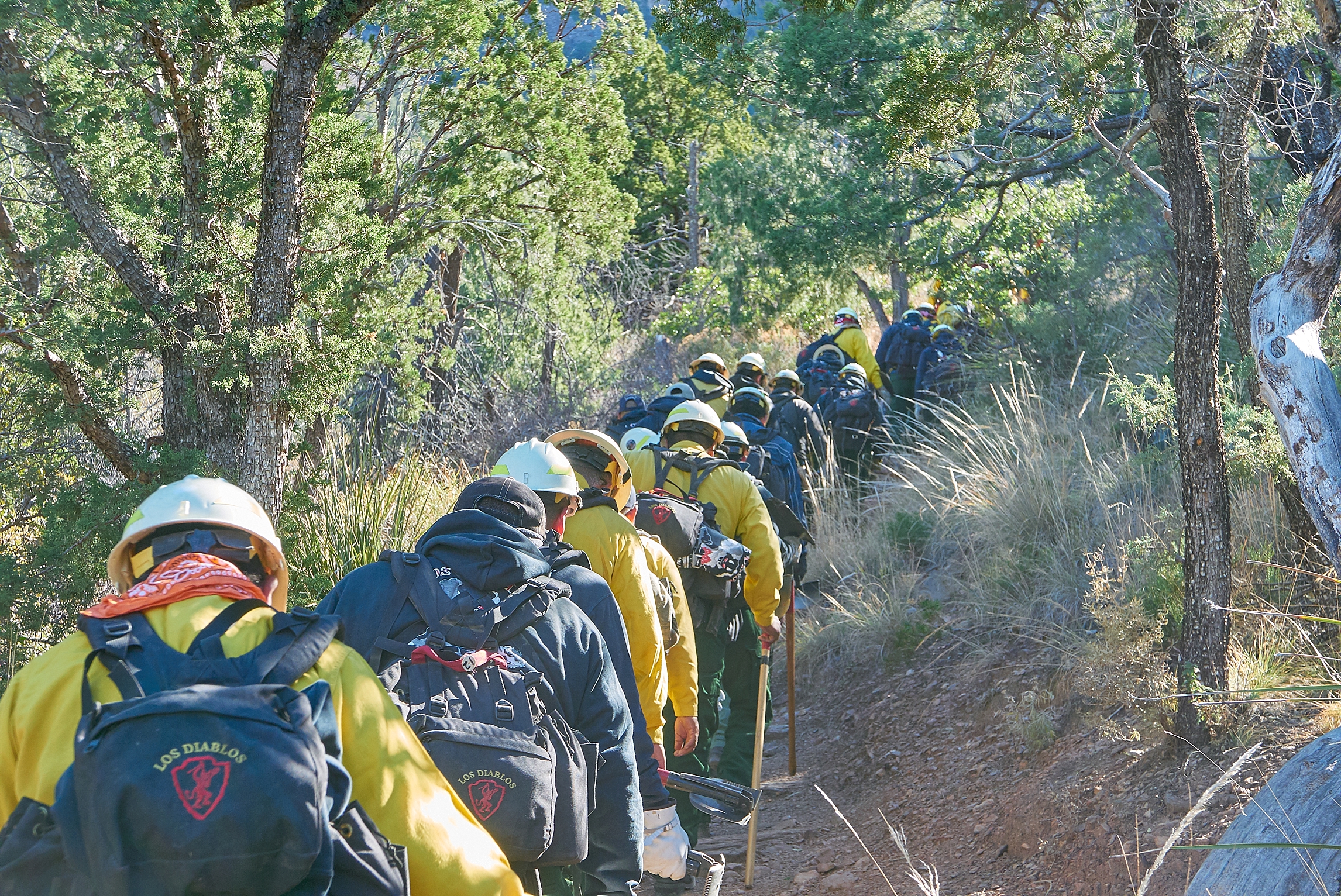 Several Diablos were carrying chainsaws, others carrying fuel, almost all carrying shovels, each carrying food, etc.  I have to say they inspired us all to not complain about getting tired climbing upward with our two backpacks.
Leighton Says: When we first started our hike , there were a lot of firemen right in front of us. The reason they were there, is because a hike close to Emory peak (called South rim) had a huge forest fire. They all were Mexican, but they can say hi. They were sending Mexico firefighters because they are braver and closer and there weren't enough from the US. There were thirty-one all together.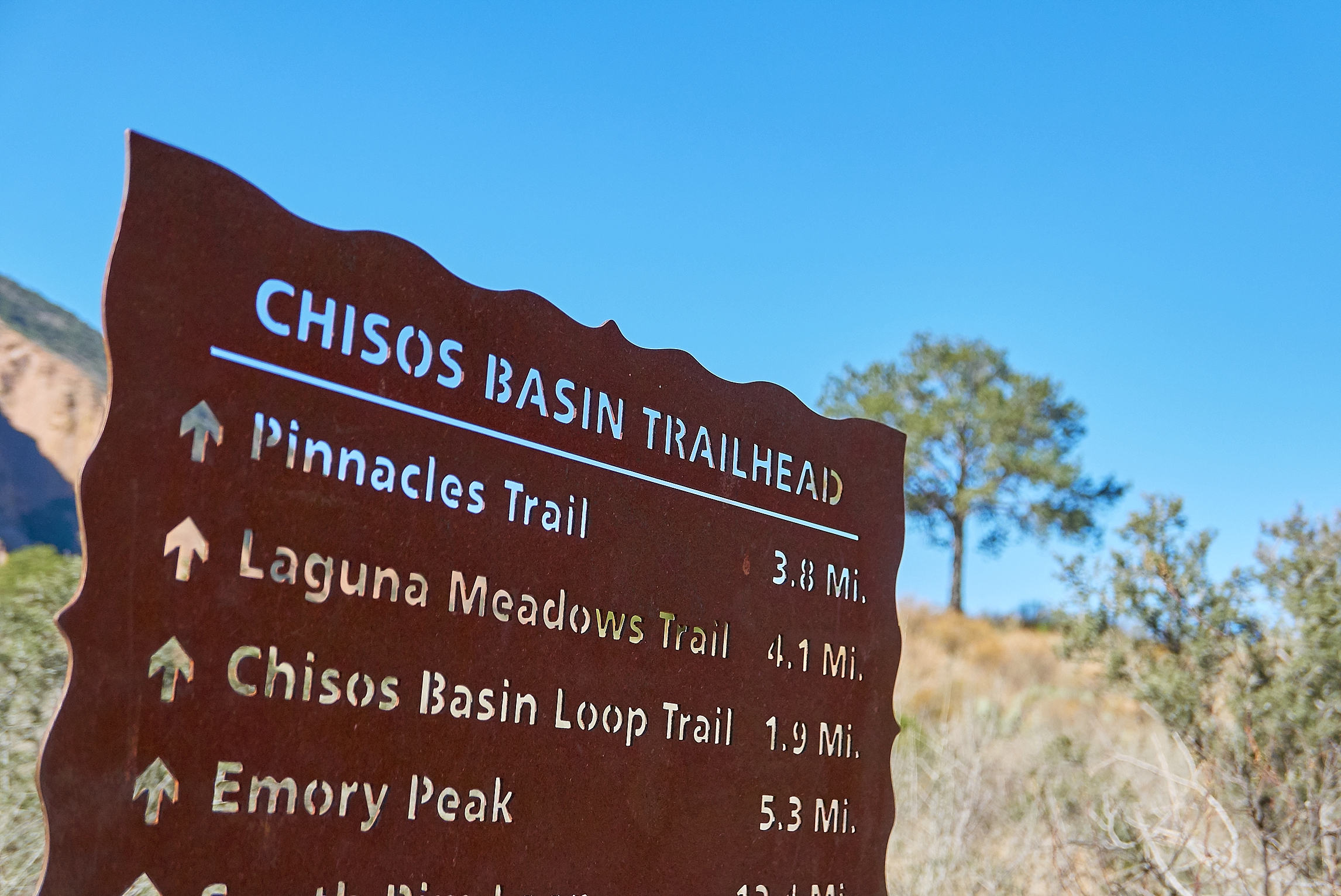 Leighton says: when we started our hike, we figured out Emory peak was 10.8 miles there and back. We were confident we could do it!!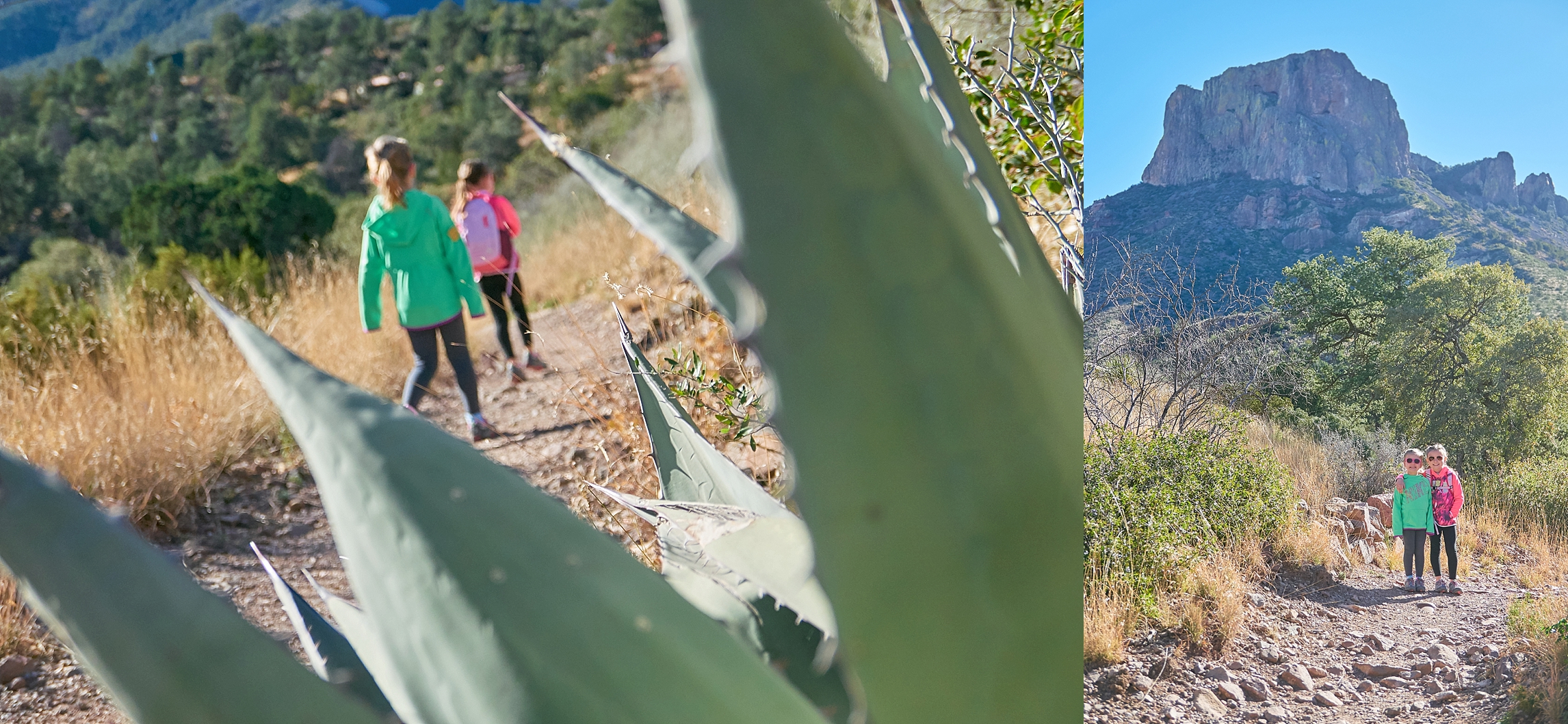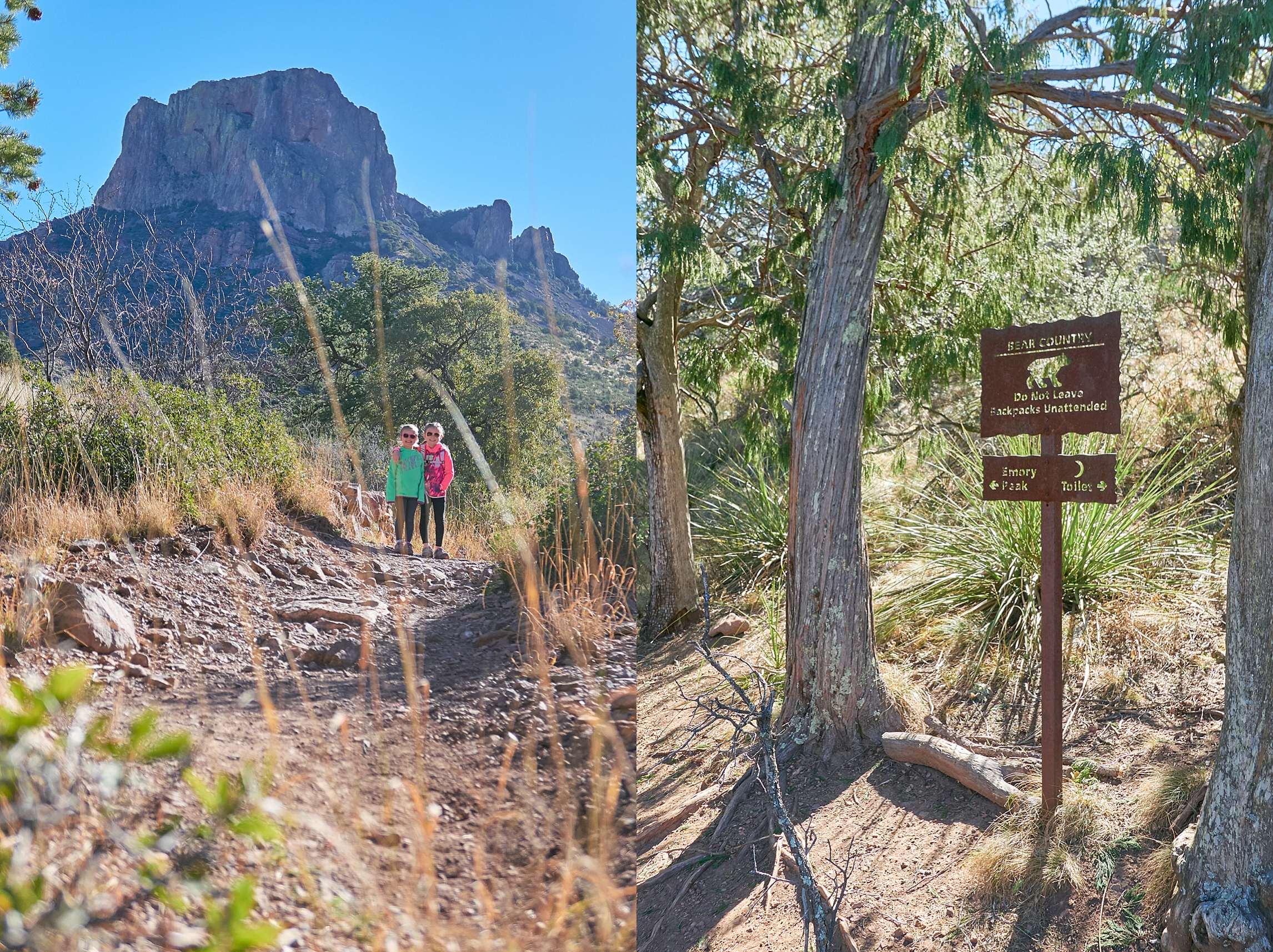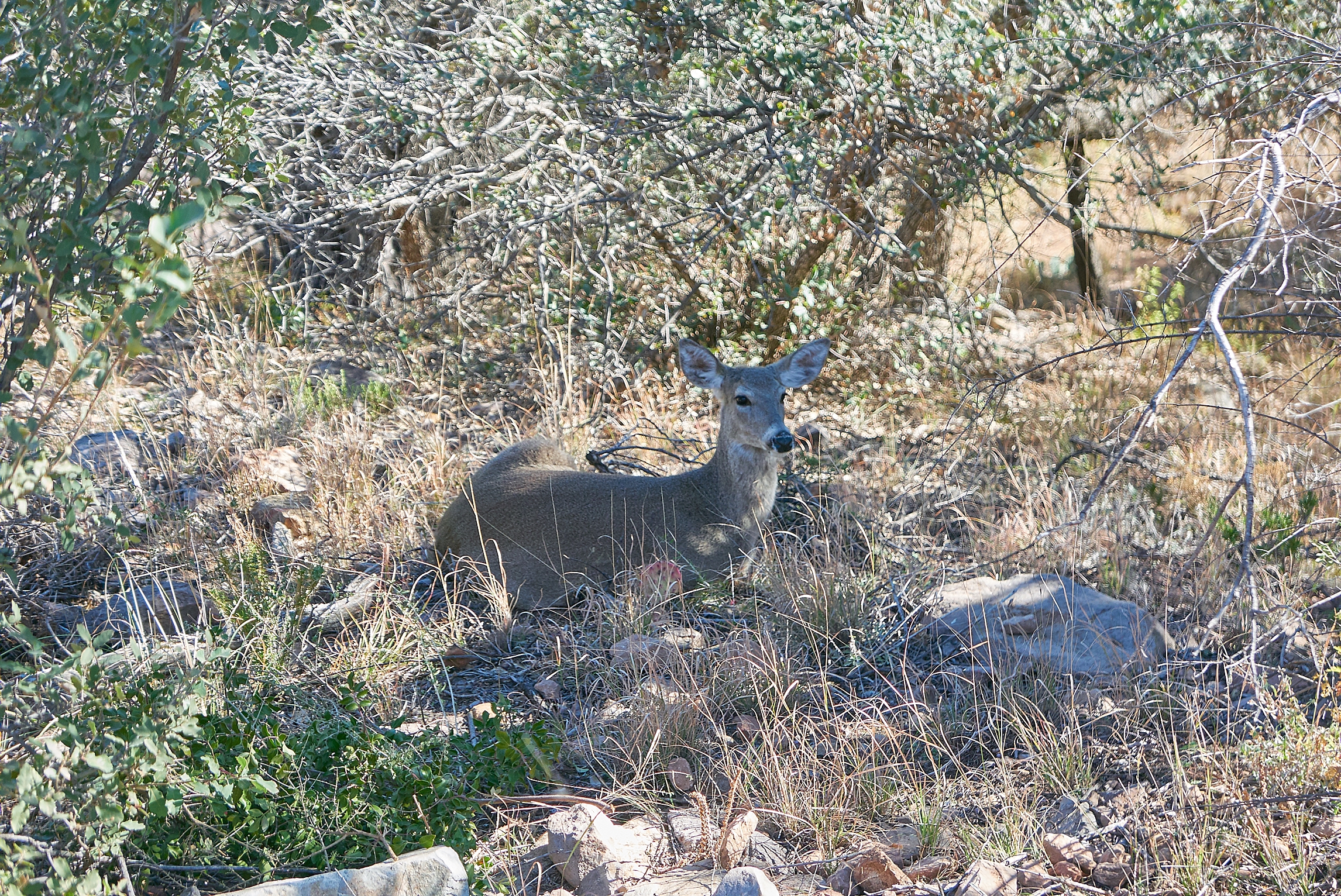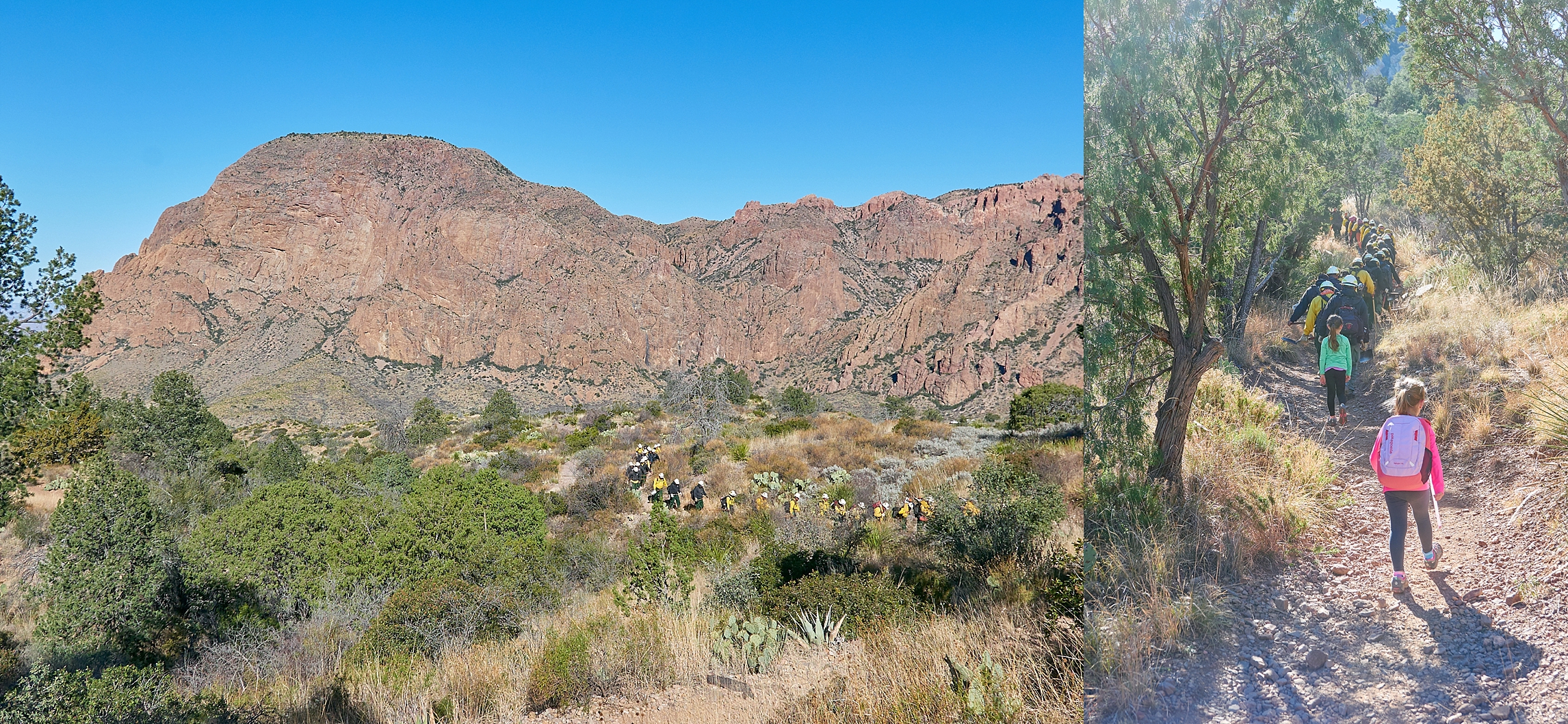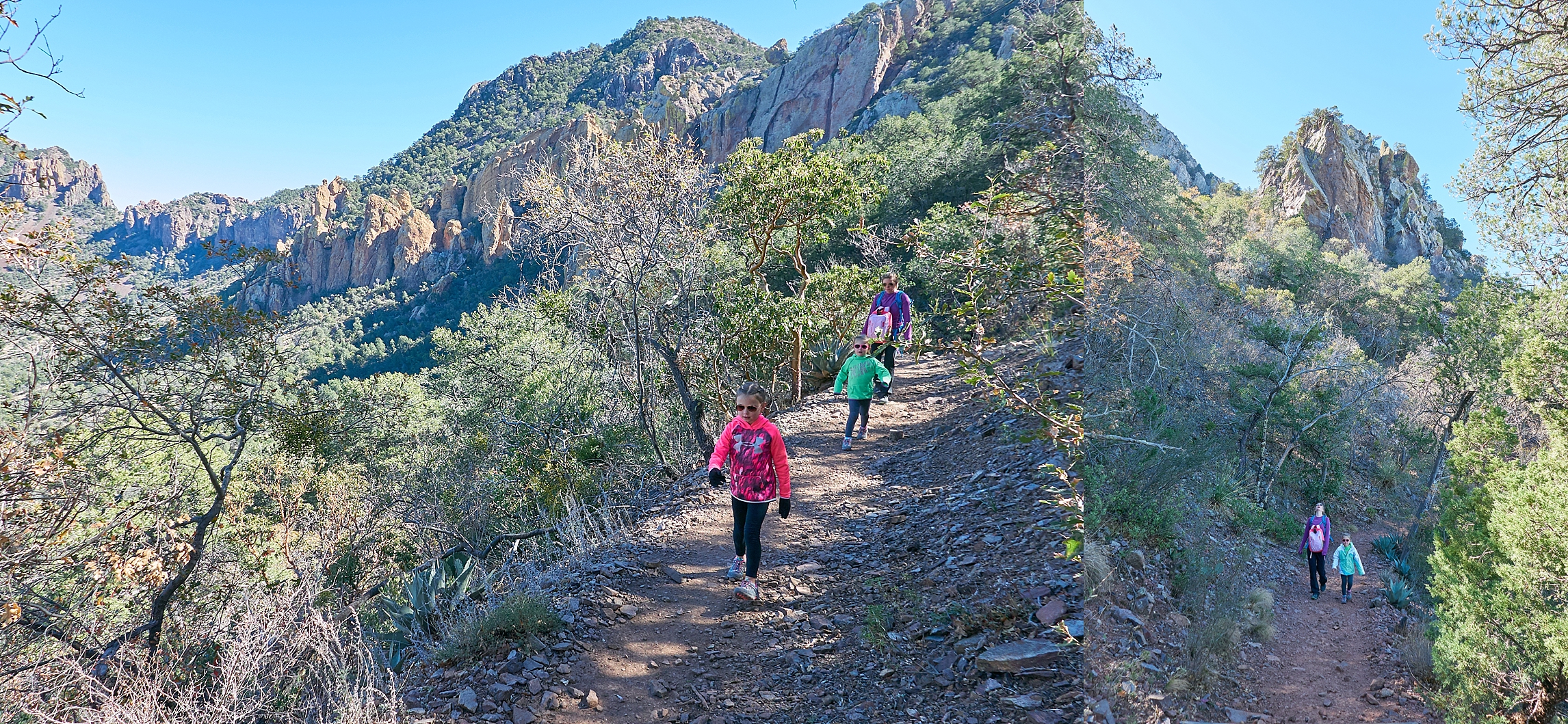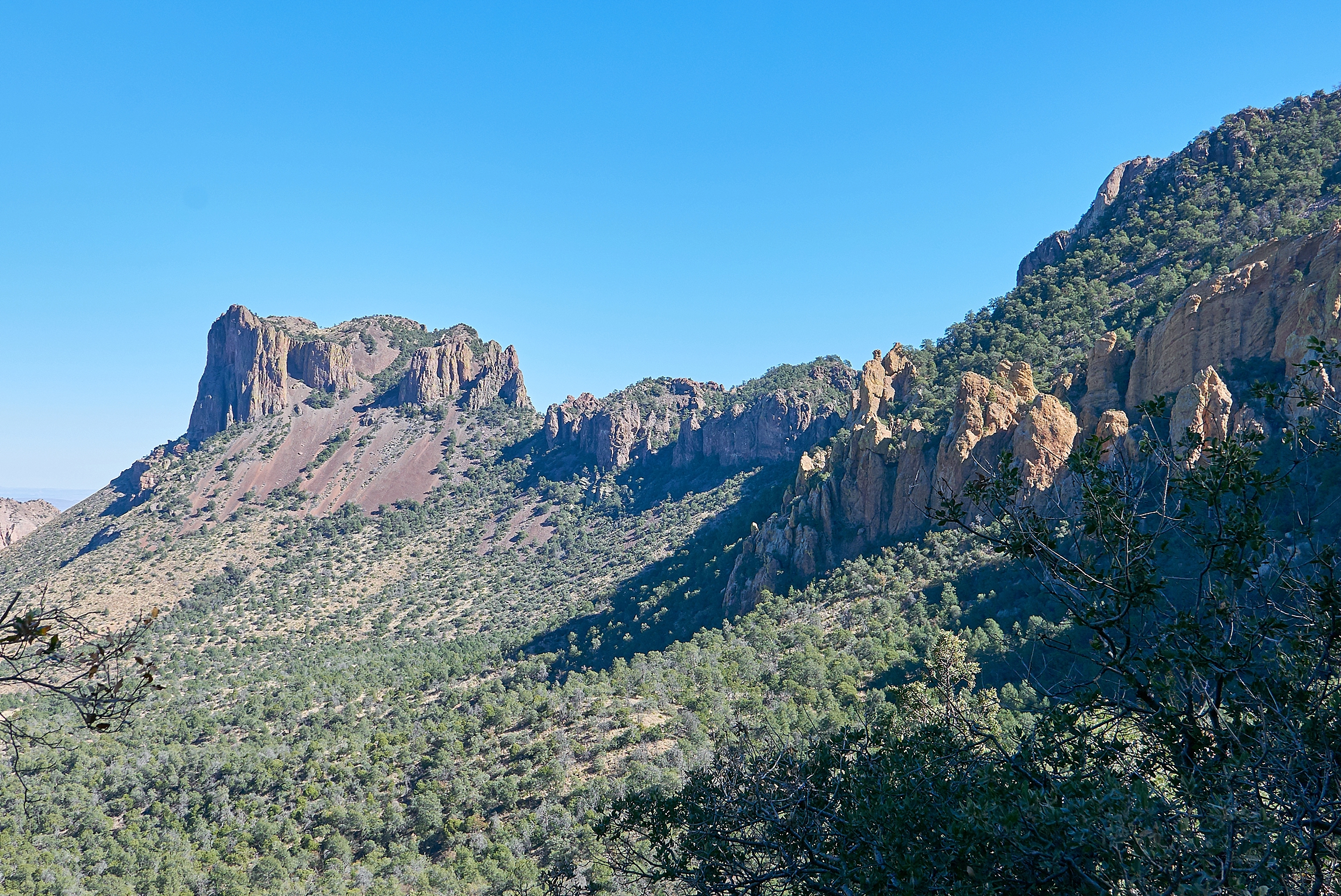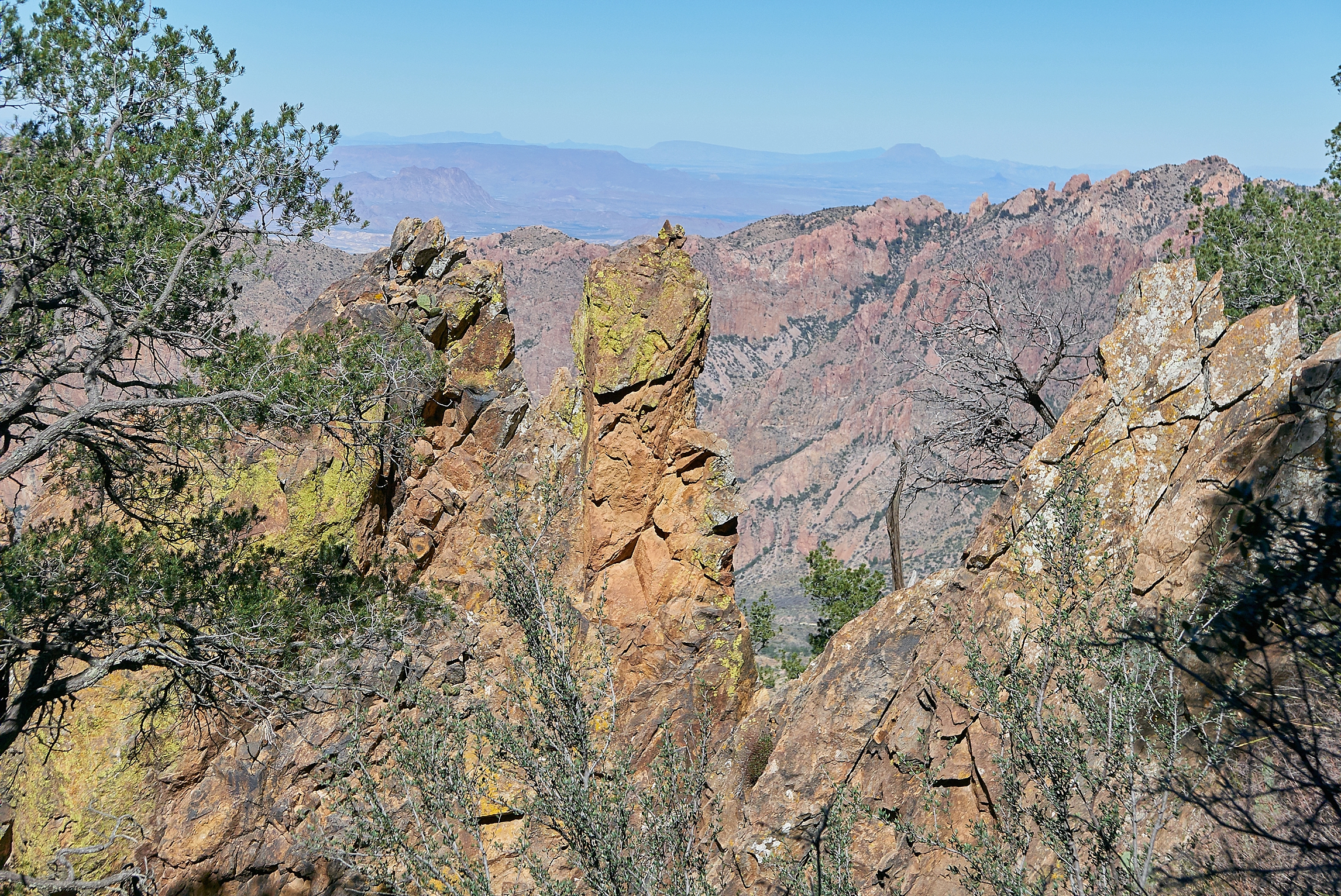 Shayla Says: When were in the middle of Emory Peak we were in T-Shirts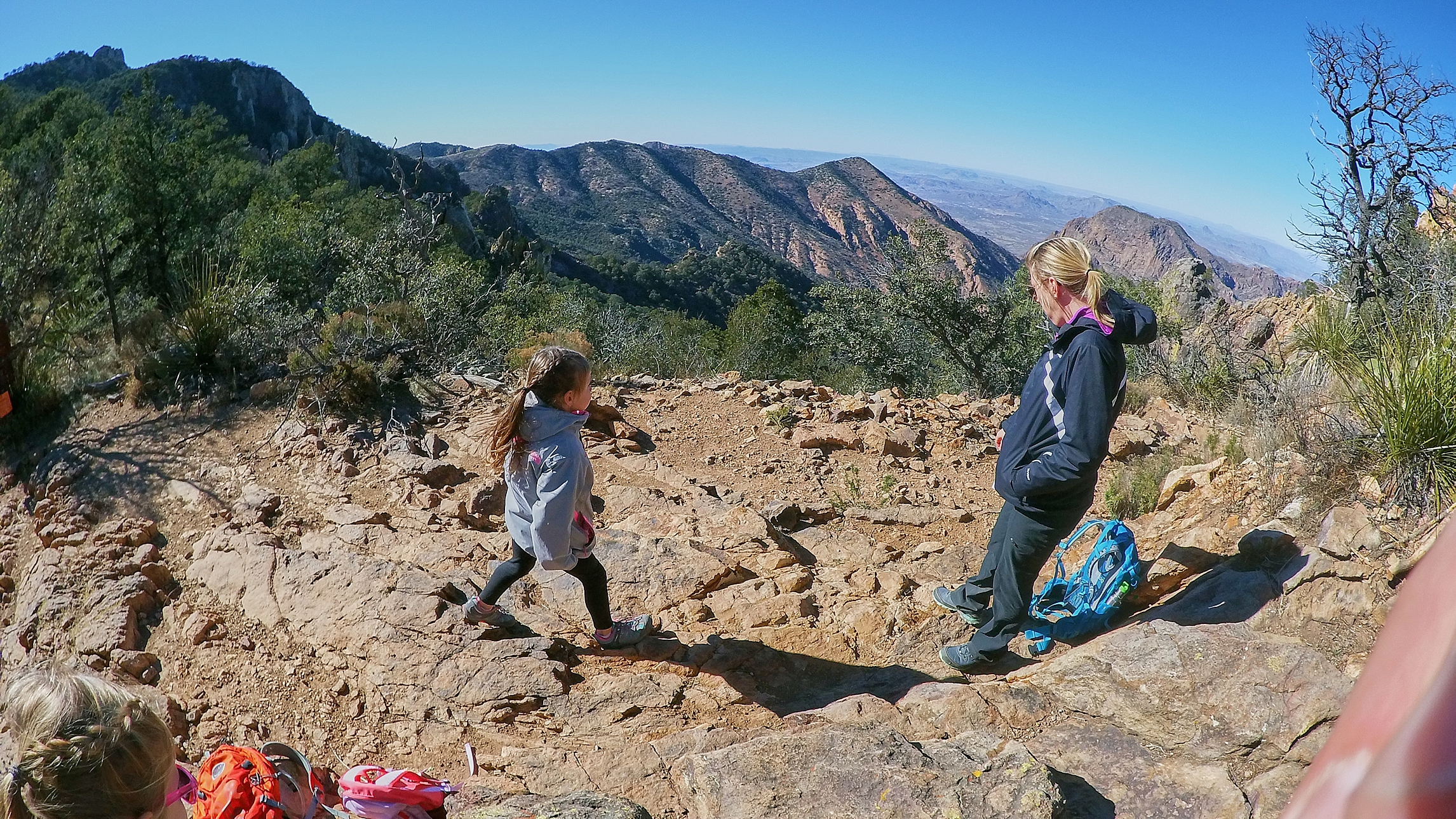 Shayla Says: On the top of Emory Peak my nose and cheeks were red, it was as cold as ice.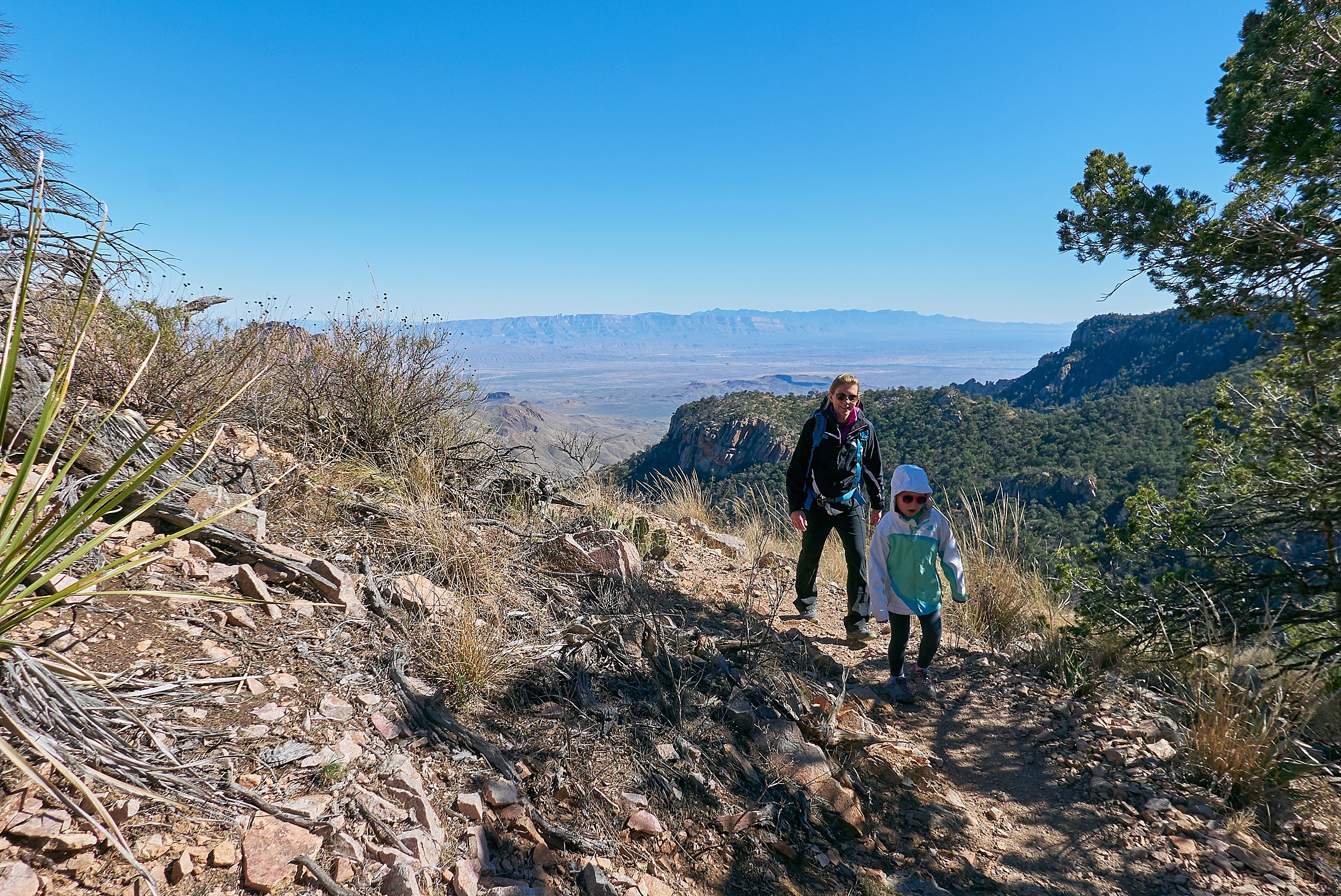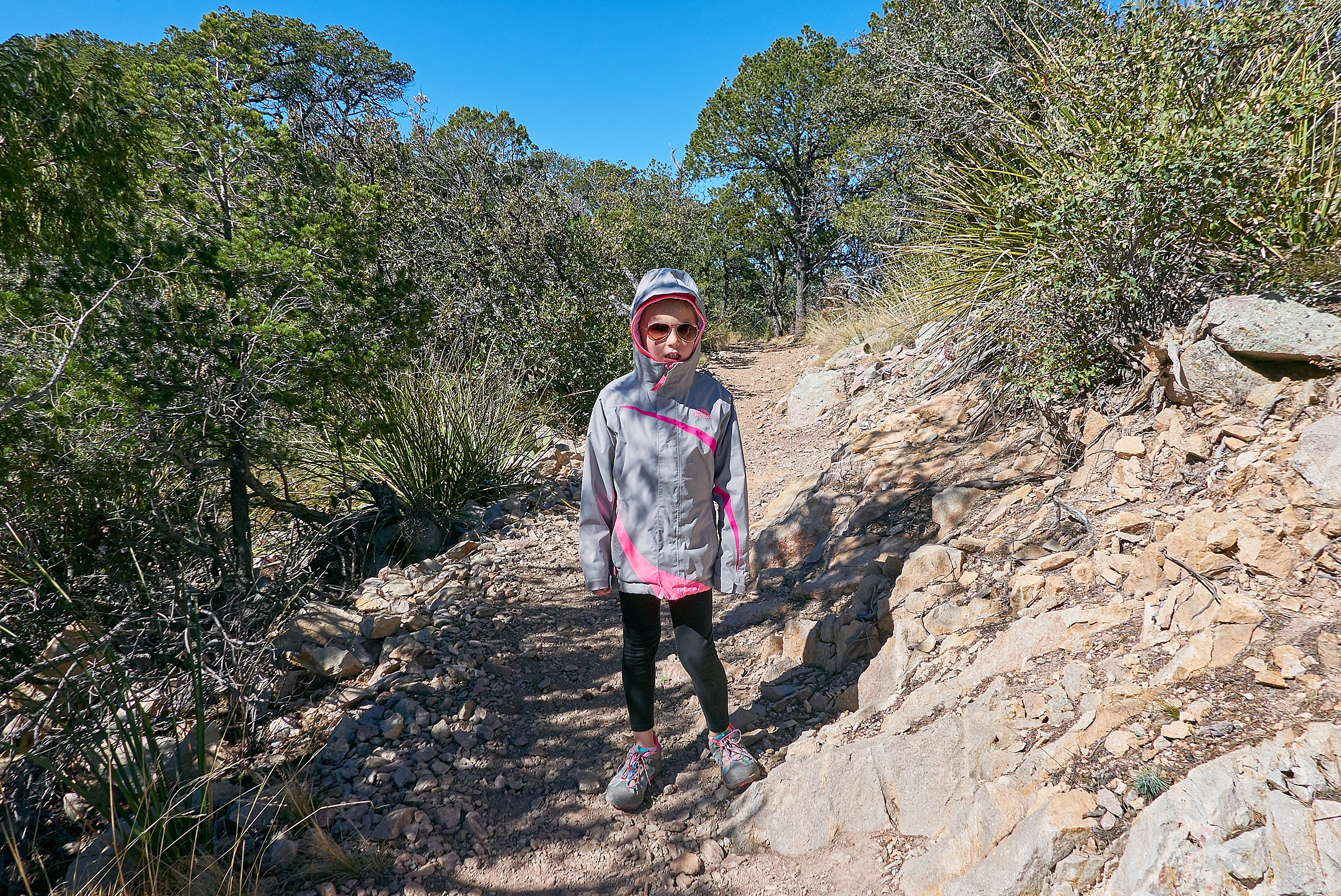 The last 50-70 feet of the hike was a scramble rock climb that the girls were not going to be able to do.  They were tired and cold, (the temperature dropped probably 20 degrees at the peak).  I knew I had to at least climb up myself and get some photos of the peak for us to remember.  The girls stayed at the bottom while I made the last ascent.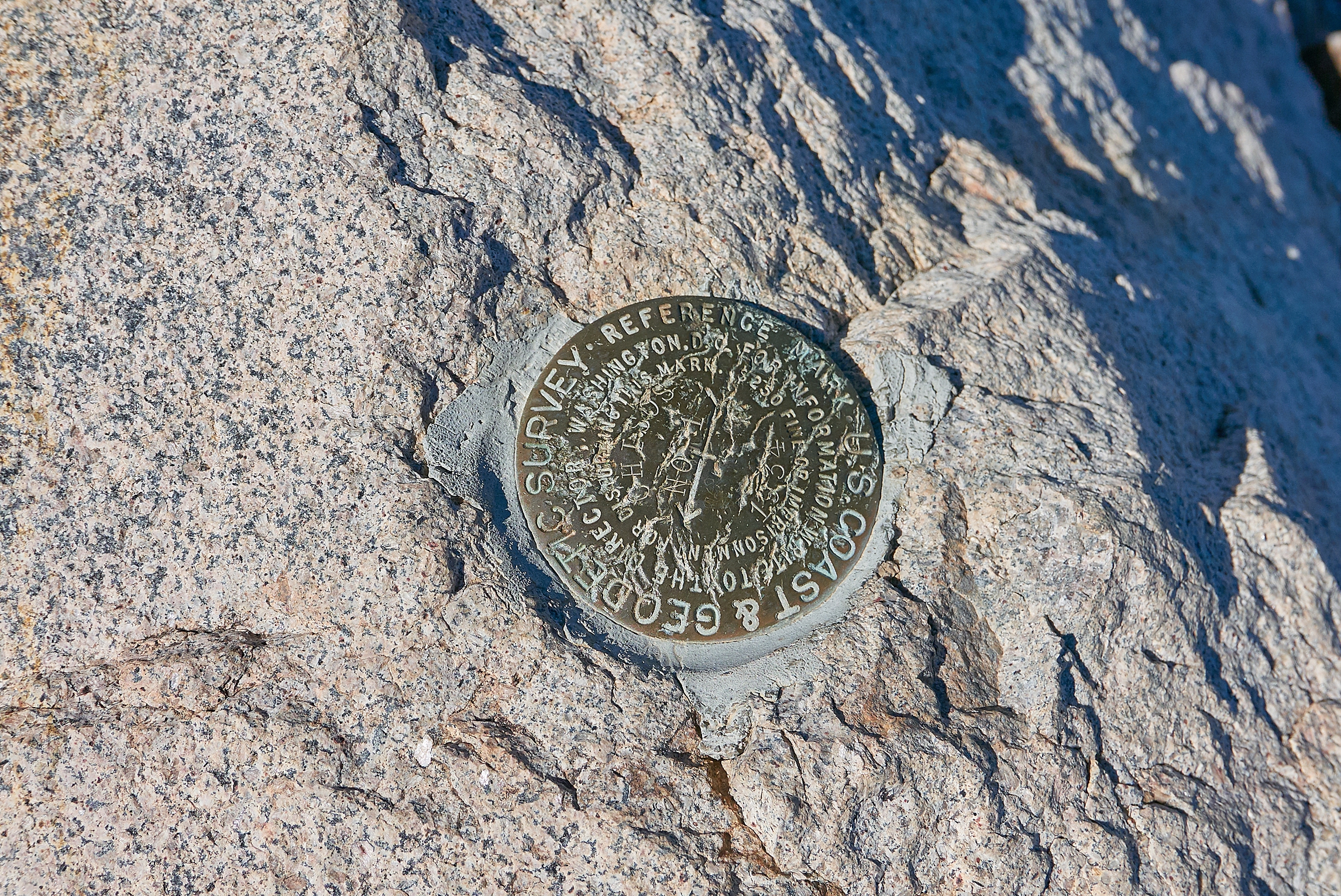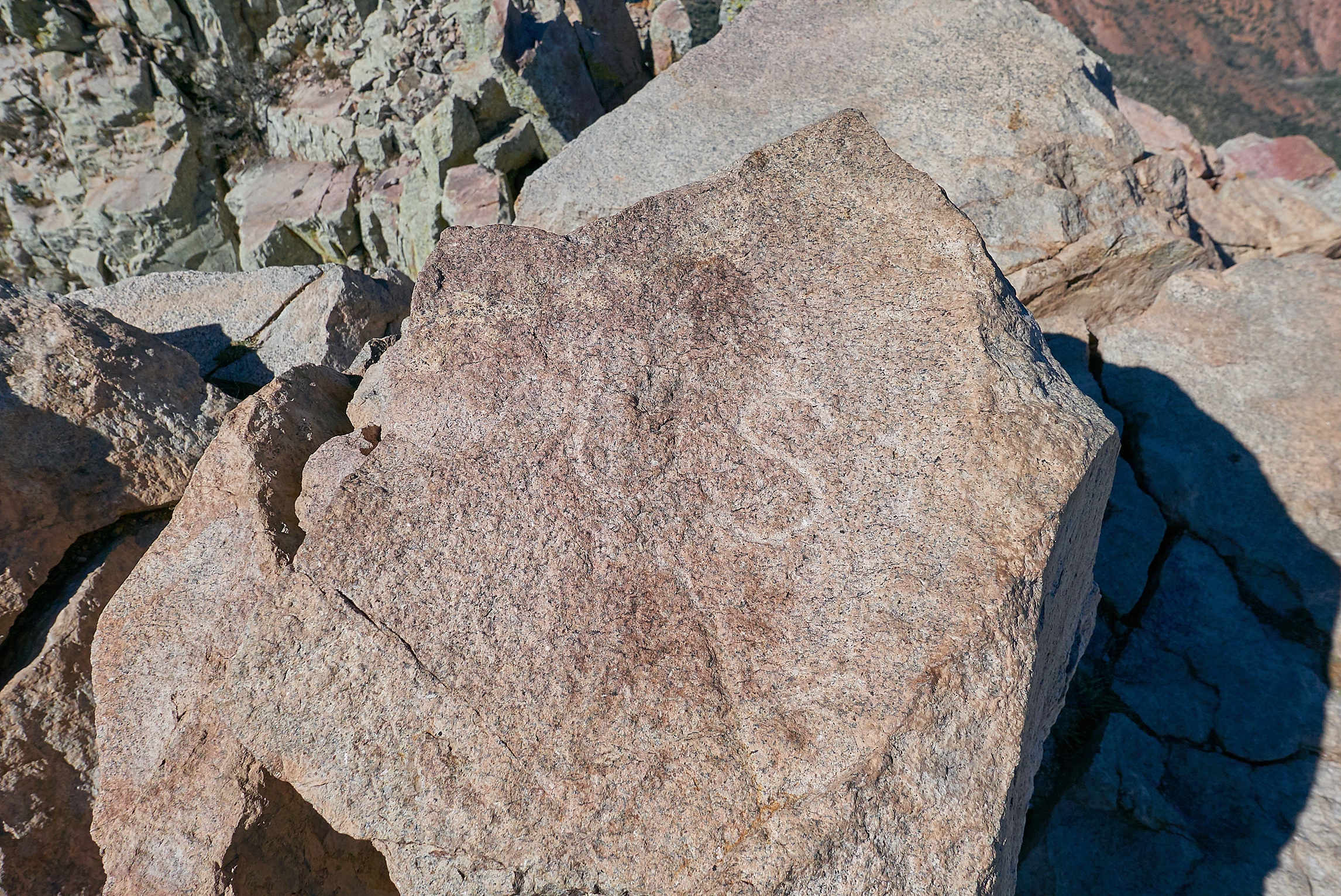 The view… nothing short of breathtaking.  (And dizzying)  Not going to lie to you I was a bit unsure of my footing standing up there.  I felt like a gust of wind could have knocked me right off the summit.  Ugh.
Side note:  This is the camera I carried on the hike.  It is my Go To grab and go camera for the last couple of years.  I love the solid construction and Leica heritage of course.
Click Here to View:  Leica D-Lux Type 109